Schools of Nursing / KMTC Shortlisted Candidates and Admission For March 2017 Intake, Download List by Idowu Olabode:

March 15, 2017, 07:34:52 PM
News / Lawyer Elected to Head Canadian (Ontario) Nursing Board (Council) by Idowu Olabode:

March 15, 2017, 06:26:43 PM
For the first time in its 54-year history, the governing Council of the College of Nurses of Ontario (CNO) has chosen someone who is not a nurse to preside over its board. Dalton Burger, a practising lawyer and law professor, will assume the role of Council President in June.
As the regulator of nursing, CNO sets the standards the province's 160,000 nurses must meet to provide safe and ethical care, and holds nurses accountable to those standards. CNO's current governing Council (board) consists of 20 nurses who are elected by their colleagues and 15 members of the public who are appointed by the government.
Mr. Burger believes his election demonstrates the College's commitment to being leaders in ensuring the public is the focus of its work and decisions.
"There is strong collaboration between the nurse and public members who make up the Council," says Mr. Burger. "Having a member of the public in this position affirms the foresight the profession continues to show in its efforts to maintain trust and confidence in nurses. It demonstrates how well the public and 160,000 nurses in Ontario work together and the mutual respect they have."
Mr. Burger was elected to the role at Council's March meeting. He has been a public member of Council since 2014, serving on numerous committees, including those related to patient relations and investigations. He will hold the position of President for one year beginning June 7, 2017 when CNO's Council is next scheduled to meet. He will replace the current President, Megan Sloan.
Also elected to the Council's executive committee were:
Vice President (Registered Nurse)
Cheryl Evans
Vice President (Registered Practical Nurse)
Connie Manning
Other Members of the Executive
Cheryl Barnet (nurse member)
Cathy Ward (public member)
More information about CNO and the work of Council is available at
www.cno.org
SOURCE College of Nurses of Ontario
For further information: Questions should be directed to: Deborah Jones, Director, Communications, 416 928-0900 or toll-free in Canada 1 800 387-5526, Ext. 7609 E-mail:
dmjones@cnomail.org
, 416-928-0900 ext. 7609
Articles / Tips for New Nurses from NHS Nurses who have been there by Nicola Slawson by Idowu Olabode:

March 15, 2017, 06:16:50 PM
Don't be afraid to question doctors
Never be scared to question a doctor, however senior they may be. We are our patients' advocates and can protect them from potential mistakes. A good doctor will respect you for this. If you feel something isn't right but are not confident enough to challenge a situation yourself, go to someone you know, trust and respect – watch how they deal with it and learn.

Emma McLellan, staff nurse in the ICU, Manchester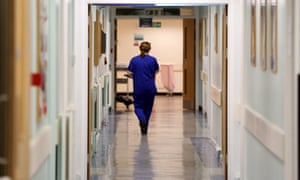 Learn to trust your gut instinct
I believe good nurses are really tuned into their gut instinct and new nurses should learn to trust it. A nurse's gut instinct is their deeply grounded knowledge base developed in practice, their critical awareness and what they have learned from previous situations plus an overall sense of knowing the patient well. You'll just know something doesn't add up, or you may convinced there's something more going on, so make sure you go that extra mile to cover all bases. Maybe, for example, all of a patient's baseline observations are normal, but you just sense that there is still that underlying thing you can't put your finger on – monitor them really closely because you'll often be right.

Zoë Hartwright, community mental health nurse, Shropshire


Death is a part of nursing – talk about it with patients
Death is a regular part of nursing. Patients need someone to talk frankly about death. We plan births for nine months, but talking about death always seems awkward and hard. One of the best things you can do for a patient who is nearing the end of their life is to give them opportunities to talk about their death and how they would like it to be. Being able to give advice and support to help them get their affairs in order can relieve a lot of their pain and worry. It is possible to have a good death but the conversations have to be had.
When death is unexpected this is very hard to deal with. I worked in an accident and emergency department for 10 years and learned that life and death is unpredictable. I have seen many patients and nurses struggle with the last words that they said to that person, so I try to adopt the approach of being kind. Really think about what you say during emergency situations – it is likely that patient can hear you right to the end – even if the rest of their body is not responding. Use their name, talk calmly to them, explain everything you do as you are doing it. Speak to them as if they are awake.

Christine Bushnell, advanced nurse practitioner, nurse partner in a GP surgery and trainer, Harrow

Don't treat patients you don't like differently
It's OK not to like some patients. That's bound to happen, and some patients really won't be very likeable. Just be aware of yourself; notice that you don't like the patient and make sure you're not treating them any differently. Maybe confide in a trustworthy colleague and ask them to let you know if you are behaving differently towards that patient. And draw on other people, often you find that another colleague works well with a patient you just can't seem to get along with; make the most of that by getting them to tell you the good qualities of the patient, or even letting them take the lead.

Elizabeth Cook, clinical charge nurse, south London

Be kind to patients' relatives
It's very hard not to take it personally when relatives are difficult with you. As a nurse in paediatrics, I found it tough at first as a newly qualified nurse without any children of my own. Now that I am older and I have my own children, it is different. When dealing with emotional or difficult relatives, try to put yourself in their position and understand that they do not have anything against you – they are just desperately worried about their child, for example, and you may be the nearest person to them and so they might take it out on you. It is important to listen without judging and, if treated with hostility, try to respond with kindness. Speak to your manager if certain behaviour from a family member is bothering you, but ultimately try to be understanding.
Don't say, "I know how you feel" when you have never been in that situation. Instead you can say something like: "I can't begin to imagine how worried you must be, but we are doing everything we can, if you have any questions please ask and if I can't answer them I will find someone who can, etc".

Sally al-Habshi, paediatric emergency nurse, Leicester


Be nice to healthcare assistants
Always be nice to healthcare assistants, they're amazing. Make lists of jobs you need to do – a good list helps everything. And always remember that when you're having a bad day, your shift will come to an end and you can go home and eat pizza.

Laura Thompson, ward manager, London
Source :https://www.theguardian.com/healthcare-network/2017/mar/15/trust-your-instinct-talk-death-tips-new-nurses
Schools of Nursing / UBTH School of Nursing Application form for 2017/2018 Admission form now on sale by Idowu Olabode:

March 15, 2017, 04:12:23 PM
Applications are invited from suitably qualified candidates for the entrance examination for admission into the University of Benin Teaching Hospital School of Nursing in October 2017 for a three (3) year General Nursing Programme leading to the award of Registered Nurse Certificate (RN).

ENTRY QUALIFICATIONS
1. Candidates must not be less than 18 years of aga at point of entry into the school..
2.Qualification: Five Credit passes obtained in not more than two sittings in (WASCC/GCE/NECO) in the following subject, English Language, Mathematics, Chemistry, Biology and Physics.
3. Candidate awaiying relase of their WASCC/GCE/NECO results can apply.

COLLECTION OF APPLICATION FORM
Application forms are obtainable from the office of the Principal with a non-refundable fee of N10,000.00 (ten thousand Naira) only. This should be made payable to UBTH TREASURY SINGLE ACCOUNT (TSA) VIA THE REMITA PLATFORM IN ANY COMMERCIAL BANK UNDER THE SERVICE TYPE TRAINING SCHOOL- SCHOOL OF NURSING

Candidates are to submit the complated forms with four (4) recent coloured passport photographs (taken in proceeding two weeks) while returning the completed application forms,

CLOSING DATE FOR SUBMISSION OF COMPLETED FORMS: Friday 4th August, 2017

EXAMINATION DATE: SATURDAY, 12TH OF AUGUST, 2017

TIME- 10:00AM

VENUE- SCHOOL OF NURSING

Chukwurah M.N
Principal
News / Canada: British Columbia Nurses learn self-defense Free by Liz Hostland by katty:

March 15, 2017, 09:21:02 AM
Many years ago, nurses were portrayed as sweet ladies in white outfits with a cutesy hat and a calming voice that would set any patient at ease. Over the years, the portrayal has changed a bit. While a nurses goal is still provide the best possible care to each patient, the idea that every patient is easy to work with, is simply not true.
On March 13th, Deb Marshall ran her violence prevention course for nurses at Vernon Jubilee Hospital.
"Historically in health care there is always potential to have violent situations - just with what we do- people come to the hospital and they've lost some element of control in their lives and that's often exhibited in an angry situation," said Marshall.
Marshall is a clinical practice educator and has run the Violence Prevention Program at VJH for the past two years. However, the program has existed in B.C. since 2010 and B.C. was one of the first provinces to implement the program. Over the years, revisions have been made and lessons were provincially standardized in B.C. in 2011.
While Marshall says there is no evidence to show that there has been a rise in violent patients over the years, she does acknowledge that potential situations that a nurse may encounter has changed - especially when it comes to mental health.
"Absolutely we do a lot of training on different populations, such as elderly with potential for dementia, post-operative delirium - those with mental health conditions that might inhibit some behaviours," said Marshall.
"So we have a whole spectrum of training that we use depending on where the staff are coming from."
Marshall offers three types of training programs: A one-day Provincial Violence Prevention Curriculum (PVPC) class, which includes power point, lectures, group work and some hands-on training.
The second option is the Advanced Team Response training, which is a two-day course. The first day mimics the PVPC class day. The second day gets a little more hands-on.
"An advanced team response might be called when a staff member feels that the behaviour of a person in their care - is maybe more than they can handle on their own," said Marshall.
"We train employees on how to build on the skills learned on that first day and further use de-escalation techniques and communication skills to help to de-escalate it - that escalating behaviour."
And the third day is simply a re-certification class.
Marshall says a lot of the course focuses on how to de-escalate situations and use good communication skills.
"We live by the least restrictive technique," said Marshall.
"If you have patient that looks like they're getting very anxious, or angry, our biggest thing is we use communication."
But with good communication, Marshall also teaches nurses about body language, where to stand, personal space and what not to say.
But nurses are also being prepared to protect their own physical safety, should the situation arise.
"Yes we do some personal safety - absolutely - we learn how to protect ourselves from strikes and grabs, kicks, things like that," said Marshall.
Marshall said the feedback from nurses has all pointed towards staff feeling safer and more confident in their work environment.
"I feel everybody should be able to come to work and feel safe, protected and supported when they are in a potentially scary circumstance and it does happen in health care," said Marshall.
"So I think it's something that has to be recognized and with this we are recognizing it and giving staff the tools to make their environments safer," she said.
The course runs year-round at various times and operates at other BC-hospitals as well. The course is of no cost to nurses, in fact, they are paid to learn.
The course is provided by Interior Health and Northern Health.
Source:https://www.kelownanow.com/watercooler/news/news/Provincial/17/03/14/Nurses_learn_self_defense/
News / Ireland: Masters Nursing Degree in Children's Palliative Care Launched by Simon by katty:

March 15, 2017, 09:13:30 AM

A NEW postgraduate course aims to equip specialised nurses with the skills to care for children and adolescents with complex, life-limiting and terminal conditions.

NUI Galway in collaboration with UCD, are the first in Ireland to respond to the needs of health services by providing such training.

The dedicated masters/postgraduate degree in health sciences at the School of Nursing and Midwifery specialises in children's palliative and complex care.

It aims to help nurses deal with the increasing numbers of children and adolescents who have complex, life-limiting or terminal conditions and require care in a variety of settings.

The School of Nursing and Midwifery at NUI Galway has just been recognised for its work and nominated in the Top 100 Globally (15th in Europe) for the subject nursing in the 2017 QS World University Subject Rankings.

Palliative and complex care for children differs from care for adults in that many children requiring this type of care have life-limiting conditions, as opposed to advanced terminal conditions.

Children may survive many years with these complex conditions. The needs of these children differ from the needs of adults and many live with severe disability and require constant care.

The paediatric palliative care nurse for children with complex care requirements plays a key role as a member of the team. These nurses require a comprehensive understanding of the experience of palliative and complex care from neonates to adolescents, and their families. In order to meet the needs of a variety of children requiring this care, the new programme will provide nurses with the broad skills necessary to meet the needs of children across a wide variety of settings.

Claire Quinn, lecturer at the School of Nursing and Midwifery, said there were at least 3,840 children in Ireland living with complex life-limiting conditions and this number was increasing yearly due to medical advances.

"Children who have complex care requirements or reach the end-of-life deserve the very highest standard of care delivered in a place of their choosing and provided by expert paediatric palliative care nurses," she said.

"Unfortunately, it is acknowledged that in Ireland today there is an absence of nursing staff that can demonstrate the very special skills to work in this demanding field of nursing practice."

Orla Keegan, Head of Education, Research and Bereavement Services at the Irish Hospice Foundation, said access to education was vital to ensure that nurses helping children with the most complex of needs had the competence and skill required to do so.

"For the past 10 years the Irish Hospice Foundation has financially supported children's palliative care training at basic and intermediate level," she said.

"We have continually advocated the need for an advanced postgraduate education programme to complete the learning opportunities for palliative care nurses and are delighted with this new MSc programme from NUI Galway and UCD. Health services will welcome this initiative which clears the way for advanced nurse practitioners and clinical nurse specialists to provide local expertise in the care of children with palliative care needs."

Source:http://www.irishnews.com/news/educationnews/2017/03/15/news/ireland-s-first-masters-nursing-degree-in-children-s-palliative-care-launched-962672/
News / NHS faces crippling crisis if Brexit forces out 22,000 EU Nurses By Joana Ramiro by katty:

March 15, 2017, 09:09:00 AM
An estimated 22,000 nurses in England come from European countries, more than four percent of all nurses and midwives. But with Brexit looming and EU citizens residency rights still up in the air, many are considering their options.

"NHS trusts across England are going to face severe shortages of nurses post-Brexit," Institute for Employment Studies researcher Rachel Marangozov told RT.

"And this is not just because the recruitment pipeline is going to be squeezed because we are leaving the single market we are not going to be able to recruit so easily, but because a lot of nurses might not feel welcome, they might not want to work here anymore."

"That's going to affect the level of care that NHS trusts can provide. Remember NHS trusts are already very squeezed financially, and it's going to place more emphasis on recruiting either domestically here in the UK which is going to be difficult but also from outside of Europe fill those shortages."

And the crisis is already unfolding with a study from the Health Service Journal revealing this January that 96 percent of hospitals across the UK "failed to meet their own planned level for registered nurses working during the day."

"What we've seen is cyclical shortages of nurses that have occurred every five, ten years and when that has happened we have relied on foreign nurses either nurses from the EU or from outside of the EU to come and fill those shortages," Marangozov added.

NHS nurse Danielle Tiplady's thinks the government is making the situation even worse by not training British nurses, slashing university bursaries and not giving people any incentives to join the much-depleted workforce.

"Nursing is in a huge crisis we have a 24,000 vacancy rate, it doesn't add up that the government would take away something to reward people to go into nursing, to deter them, when we have such huge vacancy rates all over the country," she said.

"I became a nurse after working as a care assistant after a few years, it seemed like a natural progression and I wanted to learn more skills and new ways to help care for people as well because caring is my passion. I was really fortunate to get a bursary. It wasn't easy for me to go to university and it's only with the bursary and working hard that I was able to achieve that."

To make matters worse, it is not just Brexit that is driving nurses out of the workforce. Nurses across the country are growing old and retiring at a rapid rate. It is estimated that one in three British nurses will leave the service in the next 10 years.

But when asked for a comment, the Department of Health said the government was investing "in the frontline."

"Staffing is a priority - we will continue to make sure we have the staff available to give patients high-quality care as part of a safer NHS seven days a week," a spokesman said.

Experts and nurses alike seem to think government efforts are too little too late.

"The best option is [the government] has to invest in sustained workforce planning," Marangozov said.

"They have to ensure we have enough homegrown domestic nurses to fill the gaps that are going to be left by EU nurses when we leave the European Union.

"That might require pay rises, it might require making the environment better to work in, there are a lot of pressures within the NHS many nurses might be thinking 'we don't want to work in this sort of pressurized environment'.

"But really we have to make sure that we've got enough nurses taking up training places, domestic nurses taking up training places so that we don't face those sorts of shortages."

Until the numbers are squared, the NHS may find itself without even the bare minimum number of nurses needed to keep itself running.

Source:https://www.rt.com/uk/380724-nhs-brexit-crisis-nurses/
News / Israel Healthcare System to be Paralyzed for 2 hours after Nurse was set ablaze by katty:

March 15, 2017, 08:48:18 AM
Israel healthcare system is set to be paralyzed for 2 hours as health workers in the country are set to embark on strike after a registered nurse was burnt to death by a 78-year-old Holocaust survivor known to be mentally ill.
The two-hour strike (except for emergencies) was scheduled with the approval of Ilana Cohen, chairman of the Israel Nurses' Association; Ariel Ya'acobi, chairman of the state employees organization; and Prosper Ben-Hamu, head of the Clalit workers union. An initial strike was also held on Tuesday at 11 a.m. at all Clalit clinics in the Tel Aviv area.
"This is to identify will all staffers of the health system who work day and night for the patients and their families around the country," said Nissenkorn amid widespread protests in the health sector over the safety of the country's health workers.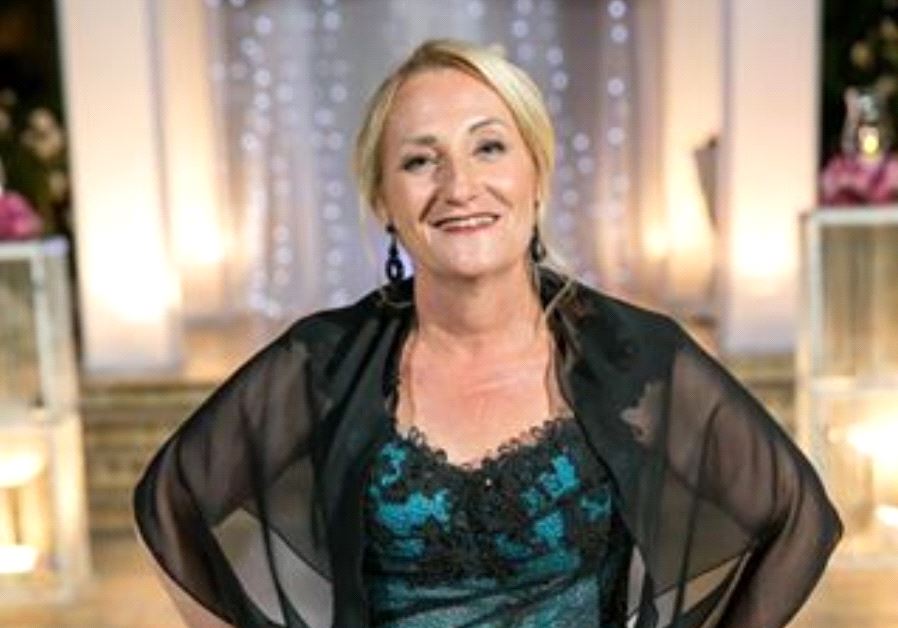 A Dan Region police spokesman told The Jerusalem Post that under questioning the suspect admitted to setting Karero on fire, but maintained that he did not mean to kill her.
Speaking to press at the scene, Petah Tikva Ch.-Supt. Sigal Bar-Tzvi said the man was "apparently not satisfied [with his treatment] and during an argument doused flammable material on the nurse who was treating him at the time – material that he brought with him beforehand and lit."
Bar-Tzvi said the suspect fled by car and was soon apprehended.
A woman named Dorit who witnessed the shocking event told Army Radio: "The door to Room 6 opened and suddenly I see a bottle on fire – a plastic juice bottle that was thrown into the room. All of a sudden there was black smoke and boom-like explosions."
MDA medic Ofer Paranteki told reporters that, after the resulting fire at the clinic was extinguished, they found Karero's lifeless body amid the smoke.
"This is a very difficult moment," said Nissenkorn when learning of the murder.
"A devoted nurse who served the community for 35 years was cruelly murdered at her workplace through no fault of her own. It's inconceivable.
I am shocked over this tragedy. We as a society must denounce all incidents of violence against health system workers. We will do all we can to help the nurses. I will demand that the various ministries help build an action plan to protect the workers."
Health Minister Ya'acov Litzman also expressed his shock over the death. "This is a crossing of the redline of violence. I trust the Israel Police to investigate this serious incident, and we will wait for the results. I want to express my support for the medical teams. We cannot stand by as this violence goes on. Nothing can justify such criminal behavior," he said.
In recent years the ministry, the medical institutions and the Israel Medical Association have refrained almost completely from issuing protests or organizing workers' assemblies over increasing violence. Between 2014 and 2016, there were some 3,000 instances of verbal or physical violence in hospitals and clinics, the ministry and IMA said.
A quarter of these incidents involved physical violence and most have occurred in hospitals, especially in hospital emergency rooms. This is the first murder of a nurse.
MK Itzik Shmuli (Zionist Union), a member of the Knesset Labor, Social Services and Health Committee, said Karero's being burned to death was horrifying and added, "The lives of public health workers have become the target of insults and violence. It must end immediately."
The Knesset committee will hold an urgent session on Wednesday morning to discuss the murder and ongoing violence against healthcare staff.
The Family Physicians Association expressed its shock at the murder: "A day doesn't pass without some violence. It is routine. The government and law-enforcement authorities must end their apathy and take action so no more murders occur."
The Hadassah Medical Organization has planned assemblies on Wednesday for its workers at its Jerusalem Ein Kerem and Mount Scopus medical centers in memory of the murdered nurse and to protest against the continuing violence against health system workers.
Source:http://www.jpost.com/Israel-News/Report-Woman-killed-as-health-clinic-set-on-fire-in-central-Israel-484131
Exams / Re: Sample Questions for HAAD, Prometric and DHA for Nurses Part 2 by

Leslie Anne:

March 15, 2017, 06:32:52 AM
haad exam questions for nurses free download, haad questions and answers for nurses, haad exam model questions for nurses free download, haad reviewer for nurses, dha prometric exam sample questions for nurses, dha questions and answers for nurses, DHA exam for nurses model question paper, dha sample questions for registered nurses, moh questions for nurses, moh questions and answers for nurses in uae
uae moh exam model question paper saudi moh questions moh questions and answers for nurses in kuwait


A client with pemphigus is being seen in the clinic regularly. The nurse plans care based on which of the following descriptions of this condition?
A. The presence of tiny red vesicles
B. An autoimmune disease that causes blistering in the epidermis
C. The presence of skin vesicles found along the nerve caused by a virus
D. The presence of red, raised papules and large plaques covered by silvery scales

The nurse is caring for a client in the coronary care unit. The display on the cardiac monitor indicates ventricular fibrillation. What should the nurse do first?
A. Perform defibrillation
B. Administer epinephrine as ordered
C. Assess for presence of pulse
D. Institute CPR
answer is C: Assess for presence of pulse .Artifact can mimic ventricular fibrillation on a cardiac monitor. If the client is truly in ventricular fibrillation, no pulse will be present.

The nurse is assigned to a newly delivered woman with HIV/AIDS. The student asks the nurse about how it is determined that a person has AIDS other than a positive HIV test. The nurse responds
A. "The complaints of at least 3 common findings."
B. "The absence of any opportunistic infection."
C. "CD4 lymphocyte count is less than 200."
D. "Developmental delays in children."
A answer C: "CD4 lymphocyte count is less than 200." CD4 lymphocyte counts are normally 600 to 1000.

The home care nurse is performing an assessment on a client who has been diagnosed with an allergy to latex. In determining the client's risk factors associated with the allergy, the nurse questions the client about an allergy to which food item?
A. Eggs
B. Milk
C. Yogurt
D. Bananas
Answer: D

Initial step while detecting pulmonary embolism?
A. Start IV line
B. Check vitals
C. Administer morphine
D. Administer oxygen
Answer: D

Major health complications associated with maternal Zika virus infection?
A. Macrocephaly
B. Microcephaly
C. Rheumatic heart disease
D. Myasthenia gravis .
Answer: B

While assessing a client in an outpatient facility with a panic disorder, the nurse completes a thorough health history and physical exam. Which finding is most significant for this client?
A. Compulsive behavior
B. Sense of impending doom
C. Fear of flying
D. Predictable episodes
Answer is B: Sense of impending doom
The feeling of overwhelming and uncontrollable doom is characteristic of a panic attack.

Indications for fundoplication?
A. Hiatus hernia
B. Diaphragmatic hernia
C. GERD
D. All the above
Answer: D

Left ventricular pressure can be measured by using
A. C.V. C
B. Pulmonary artery catheter
C. Swanz - Ganz Catheter
D. All the above
E. Both B&C
Answer: E

United Nations decided to mark the importance of India's former President and great scientist APJ Abdul Kalam and declared his birthday as 'World Students Day'. The world students day is ....?
A. November 15
B. October 15
C. October 17
D. November 17
Answer: B

Sex education should be given to
A. Toddler
B. Preschooler
C. Schoolar
D. Adolescents
Answer: D

Dowager's hump is the forward curvature(kyphosis) of the spine resulting in a stoop, caused by collapse of the front edges of the thoracic vertebrae commonly seen in....?
A. Osteoarthritis
B. Rheumatoid arthritis
C. Osteoporosis
D. Lumbar fracture
Answer; C

Cessation of breathing more than ....seconds is known as apnea
A. 5
B. 10
C. 15
D. 20
E. 30
Answer: D

While newborns vitals assessments , it should be
A. T,P,R
B. R,P,T
C. P,T,R
D. P,R,T
Answer: B

Koplik spots (also Koplik's sign) are a prodromic viral enanthem of ---- disease?
A. Chikun gunya
B. Diphtheria
C. Herpes zoster
D. Herpes simplex
E. Measles.
Answer: E


CVP is the pressure within
a)inferior venacava
b)pulmonary artery
c)pulmonary vein
d)subclavian vein

Anti - infective vitamin?
A. A
B. B12
C. C
D. D
Answer: A

Scilent killer in neonates?
A. Hypothermia
B hypoxia
C. Hypoglycemia
D. Dehydration
Answer: A

Which of the following condition Christmas disease ?
A. Leukemia
B. DIC
C. Hemophilia A
D. Hemophilia B
Answer : D

Zika is a viral diseases transmitted by mosquito
A. Culex
B. Ades
C. Anopheles
D. Asian tiger
Answer : B

Malnutrition landmark in children?
A. Head circumference
B. Chest circumference
C. Mid arm circumference
D. Milestone achievement
Answer: C

Trendelenburg test is used to detect
A. DVT
B. Varicose vein
C . vulvular disorder
Do thrombophlebitis

A reflex that is seen in normal newborn babies, who automatically turn the face toward the stimulus and make sucking motions with the mouth when the cheek or lip is touched.
A. Moro
B. Rooting
C. Sucking
D. Swallowing
Answer: B

Rh positive mother has to receive Rh immunoglobulin at
A. 14 weeks
B. 26 weeks
C. 32 weeks
D. None of these.
E. 28 weeks
F. After delivery
Answer: D

CA cervix caused by
A. HPV
B. H. Pylori
C. E coli
D. Treponema
E. Gardnerella vaginalis
Answer: A

" Vande matharam " project associated with
A. Immunization
B. Antenatal care
C. Breast feeding
D. Child care
Answer: B

Royal disease is....
A. DM
B. Hypertension
C. Hemophilia
D. Nephrotic syndrome
Answer: C

Immediately after amniotomy the nurse should check
A. Uterine tone
B. Bladder distension
C. FHS
D. BP
E. Cervical dilation
Answer: C

Degree 4 th , uterine prolapse?
A. uterine inversion
B. Uterine atony
C. Parametritis
D. procidentia
Answer: D

Toxic shock syndrome is due to
A. Streptococcus
B. Staphylococcus aureus.
C. Pneumococus
D. Haemophilus.
Answer: B
Toxic shock syndrome is a rare, life-threatening complication of certain types of bacterial infections. Often toxic shock syndrome results from toxins produced by Staphylococcus aureus (staph) bacteria, but the condition may also be caused by toxins produced by group A streptococcus (strep) bacteria.

Molloscum contagiosum is caused by...
A. Poxvirus
B. Candia
C. HPV
D. Variola
E. Gonorrhoea
Answer: A


Colostrum contains highest %
A. Carbohydrates
B. Proteins
C. Fats
D. Vitamins & minerals
Answer: B

Normal sperm densities range
A. 20 - 300 million/ ml
B. 10- 20 billion/ ml
C. 10000- 20000/ ml
D. None of these.
Answer: A

Mr.Ashok orients his staff on the patterns of reporting relationship throughout the organization. Which of the following principles refer to this?
A.Span of control
B. Hierarchy
C.Esprit d' corps
D. Unity of direction
Answer: B

Centralized organizations have some advantages. Which of the following statements are TRUE?
A. Highly cost-effective
B. Makes management easier
C. Reflects the interest of the worker
D. Allows quick decisions or actions.
E. Both A&B
F. Both C&D
Answer: E

Which of the following guidelines should be least considered in formulating objectives for nursing care?
A. Written nursing care plan
B. Holistic approach
C. Prescribed standards
D. Staff preferences
Answer: D

Rh negative mother has to receive RH D immunoglobulin with in ----- days postpartum
A. 1
B. 2
C. 3
D. 7
E. None
Answer: C

Pelvic cellulitis
A. Parametritis
B. Vulvitis
C. Pelvic abscess
D. Perinitis
Answer: A

An opioid analgesic is administered to a client during surgery. The nurse assigned to care for the client ensures that which medication is readily available if respiratory depression occurs?
A. Betamethasone
B. Morphine sulfate
C.Naloxone (Narcan)
D. Meperidine hydrochloride (Demerol)
Answer: C

Fetal bradycardia means HR below
A. 80/mts
B. 100/mts
C. 120/mts
D. 140/mts
Answer: C

A good fetal outcome in contraction test ...?
A. Neutral
B. Positive
C. Negative
D. None of these.
Answer: C

Liquor amnie exceeds 2000ml
A. Hydramnios
B. Oligohydramnions
C. Polyhydramnions
D. Both A & C
Answer : D

MTP act enforced in ...?
A. 1927
B.1972
C. 1989
D. 1871
Answer: B

Early sign of DIC
A. Pain
B. Hematuria
C. Clot formation
D. Vascular obstruction
Answer: B

Highest degree of abortion seen among
A. Husband with A blood group and wife with O group
B. Husband with O blood group and wife with A group
C. Husband with A blood group and wife with B group
D. Husband with AB blood group and wife with O group
Answer: A

.Deferoxamine is administered in overdose of:
A. Iron
B. Calcium gluconate
C. Digoxin
D. Beta blockers
Answer: A

The nurse is preparing to teach a client how to use crutches. Before initiating the lesson, the nurse performs an assessment on the client.The priority nursing assessment should include which focus?
A. The client's feelings about the restricted mobility
B. The client's fear related to the use of the crutches
C. The client's muscle strength and previous activity level
D. The client's understanding of the need for increased mobility
Answer: C

Most specific enzyme for MI?
A.CPK-M,
B.CPK-MB,
C.CPK-BB,
D.LDH,
Answer: B

Which is the following largest and most muscular chamber of heart
a)right atrium
b)right ventricle
c)left ventricle
d)left atrium

Uterine contractions monitored by ......?
A. Friedman's curve
B. Tonometer
C.Tocodynamo meter
D. Fetoscope
Answer: c

Which of the following drug shows drug holiday
a)Ecospirin
b)streptokinase
c)morphine
d)digoxin

After TURP, the client having continues bladder irrigation. Which of these statements explain the reason for continuous bladder irrigation?
a. To remove clot from the bladder
b. To maintain the patency of the catheter
c. To maintain the patency of the bladder
d. To dilute urine
Answer: A

The nurse has developed a plan of care for a client diagnosed with anorexia nervosa. Which client problem should the nurse select as the priority in the plan of care?
A. Malnutrition
B. Inability to cope
C. Concern about body appearance
D. Lack of knowledge about nutrition
Answer: A

Which hormone is responsible for amenorrhoea after delivery or in postpartum period..(in proper lactating women)..??
A. Oxytocin
B. Prolactin
C. FSH
D. LH
Answer: B

Why should an infant be quiet and seated upright when the nurse checks his fontanels?
A. The mother will have less trouble holding a quiet, upright infant.
B. Lying down can cause the fontanels to recede, making assessment more difficult.
C. The infant can breathe more easily when sitting up.
D. Lying down and crying can cause the fontanels to bulge.
Answer: D

Which of the following is an appropriate nursing diagnosis for a client with renal calculi?
A. Ineffective tissue perfusion
B. Functional urinary incontinence
C. Risk for infection
D. Decreased cardiac output
Answer: C

Most common site of hematoma during postpartum period?
A. Uterine hematoma
B.Vaginal hematoma
C.cervical hematoma
D. Vulvar hematoma
Answer: D

Which trait is the most important for ensuring that a nurse-manager is effective?
A. Communication skills
B. Clinical abilities
C. Health care experience
D. Time management skills
Answer :A
Communication skills are a necessity for a successful nurse-manager. The manager must be able to communicate with the staff, clients, and family members. Clinical abilities, experience, and time management are also important to the manager's success, but without communication skills the manager won't be effective.

Which of the following ECG lead shows changes In IWMI
A. LEAD 2
B.AVL
C.LEAD 1
D. V3

Absence of recognizable QRS Complex in ECG indicate
1)Atrial fibrillation
2)Ventricular fibrillation
3)Sinus arrhythmias
4)paroxysmal VT

Another name Of Glucose?
A. Fruit sugar,
B. Cane Sugar,
C. Fructose,
D. Dextrose,
Answer: D

Daily Requirements of protein Is per Kilogram of Body weight?
A) 1 gm,
B) 10gm,
C) 20gm,
D) 30gm,
Answer: A

A client on prolonged bed rest has developed a pressure ulcer. The wound shows no signs of healing even though the client has received appropriate skin care and has been turned every 2 hours. Which factor is most likely responsible for the failure to heal?
A. Inadequate vitamin D intake
B. Inadequate protein intake
C. Inadequate massaging of the affected area
D. Low calcium level
Answer: B
Clients on bed rest suffer from a lack of movement and a negative nitrogen balance.

In Gynace ward , the find out a client, she is on PPH . What the nurse should do first?
A.monitor vitals
B. Call physician
C. Eliminate the blood loss
D. Stay with the client & call for help.
Answer: D
Client may goes to shock. So stay with client
Call help and ask another to call doctor.eliminate blood loss. Then monitor & record vitals

A client complains of abdominal discomfort and nausea while receiving tube feedings. Which intervention is most appropriate for this problem?
A. Giving the feedings at room temperature
B. Decreasing the rate of feedings and the concentration of the formula
C. Placing the client in semi-Fowler's position while feeding
D. Changing the tube feeding administration set every 24 hours
Answer: B
Decreasing the rate of feedings and the concentration of the formula. Its the higher priority.

which detail of a client's drug therapy is the nurse legally responsible for documenting?
A. Peak concentration time of the drug
B. Safe ranges of the drug
C. Client's socioeconomic data
D. Client's reaction to the drug
Answer: D
The nurse legally must document the client's reaction to the drug in addition to the time the drug was administered and the dosage given. The nurse isn't legally responsible for documenting the peak concentration time of the drug, safe drug ranges, or the client's socioeconomic data.

The Ward nurse administering mannitol and the doctor advised slowly to be given. Why?
The risk for ---?
A. cerebral embolism
B. Pulmonary edema
C.hypertension
D. Fluid overload
Answer: B
Rapid fluid shift will results pulmonary edema

The nurse is collecting data on a client before surgery. Which statement by the client would alert the nurse to the presence of risk factors for postoperative complications?
A "I haven't been able to eat anything solid for the past 2 days."
B. "I've never had surgery before."
C. "I had an operation 2 years ago, and I don't want to have another one."
D. "I've cut my smoking down from two packs to one pack per day."
Answer: D

The physician prescribes morphine 4 mg I.V. every 2 hours as needed for pain. The nurse should be on the alert for which adverse reaction to morphine?
A. Tachycardia
B. Hypertension
C. Neutropenia
D. Respiratory depression
Answer: D
The nurse should be alert for respiratory depression after morphine administration. Other adverse reactions include bradycardia (not tachycardia), thrombocytopenia (not neutropenia), and hypotension (not hypertension).

The nurse is auscultating a client's chest. How can the nurse differentiate a pleural friction rub from other abnormal breath sounds?
A. A rub occurs during expiration only and produces a light, popping, musical noise.
B. A rub occurs during inspiration only and may be heard anywhere.
C. A rub occurs during both inspiration and expiration and produces a squeaking or grating sound.
D. A rub occurs during inspiration only and clears with coughing.
Answer: C

A male client has been complaining of chest pain and shortness of breath for the past 2 hours. He has a temperature of 99° F (37.2° C), a pulse of 96 beats/minute, respirations that are irregular and 16 breaths/minute, and a blood pressure of 140/96 mm Hg. He's placed on continuous cardiac monitoring to:
A. prevent cardiac ischemia.
B. assess for potentially dangerous arrhythmias.
C. determine the degree of damage to the heart muscle.
D. evaluate cardiovascular function.
Answer: B

A client with mitral stenosis is scheduled for mitral valve replacement. Which condition may arise as a complication of mitral stenosis?
A. Left-sided heart failure
B. Myocardial ischemia
C. Pulmonary hypertension
D. Left ventricular hypertrophy
Answer: C
Mitral stenosis, or severe narrowing of the mitral valve, impedes blood flow through the stenotic valve, increasing pressure in the left atrium and pulmonary circulation.

INR Value of patient with mechanical valves
1)2.5-3.5
2)1-2
3)0-1
4)none of above

A client with chest pain doesn't respond to nitroglycerin (Nitrostat). On admission to the emergency department, the health care team obtains an electrocardiogram and administers I.V. morphine. The physician also considers administering alteplase (Activase). This thrombolytic agent must be administered how soon after onset of myocardial infarction (MI) symptoms?
A. Within 3 to 6 hours
B. Within 24 hours
C. Within 24 to 48 hours
D. Within 5 to 7 days
Answer: A

An unconscious infant received to the emergency department. Which pulse should the nurse palpate during rapid data collection of an unconscious infant?
A. Radial
B. Brachial
C. Femoral
D. Carotid
Answer: B
The brachial pulse is palpated during rapid data collection of an infant.
During rapid data collection, the nurse's first priority is to check the client's vital functions by checking his airway, breathing, and circulation.

The nurse places a neonate with hyperbilirubinemia under a phototherapy lamp, covering the eyes and gonads for protection. The nurse knows that the goal of phototherapy is to:
A. prevent hypothermia.
B. promote respiratory stability.
C. decrease the serum conjugated bilirubin level.
D. decrease the serum unconjugated bilirubin level.
Answer: D
Phototherapy is the primary treatment in neonates with unconjugated hyperbilirubinemia. Photoisomerism is the therapeutic principle working here.
This conjugated form of bilirubin is then excreted into the bile and removed from the body via the gut/urine.

The physician orders an I.M. injection for a client. Which factor may affect the drug absorption rate from an I.M. injection site?
A. Muscle tone
B. Muscle strength
C. Blood flow to the injection site
D. Amount of body fat at the injection site
Answer: C
Blood flow to the I.M. injection site affects the drug absorption rate. Muscle tone and strength have no effect on drug absorption.

What is the most appropriate method to use when drawing blood from a child with hemophilia?
A. Use finger punctures for lab draws.
B. Be prepared to administer platelets for prolonged bleeding.
C. Apply heat to the extremity before venipunctures.
D. Schedule all labs to be drawn at one time.
Answer: D

For a client with cirrhosis, deterioration of hepatic function is best indicated by:
A. fatigue and muscle weakness.
B. difficulty in arousal.
C. nausea and anorexia.
D. weight gain.
Answer: B
Hepatic encephalopathy, a major complication of advanced cirrhosis, occurs when the liver no longer can convert ammonia (a by-product of protein breakdown) into glutamine. This leads to an increased blood level of ammonia — a central nervous system toxin — which causes a decrease in the level of consciousness. Fatigue, muscle weakness, nausea, anorexia, and weight gain occur during the early stages of cirrhosis.

Exams / Re: Saunders NCLEX RN Questions and Answers 5th Edition Free Download in PDF by

KAT:

March 15, 2017, 06:11:48 AM
Hi everyone. I'm trying to download the Saunders NCLEX 6th edition but it's already unavailable. can you please send me a copy in my email
klarubis1@gmail.com
. Thank you so much.