Upcoming Conference / AMCIS 2017: Americas Conference on Information Systems 2017 by katty:

January 12, 2017, 12:02:47 PM
AMCIS Conference 2017
Mintrack: Information Technology for Global Health (SIGHealth)
2017 Americas Conference on Information Systems (AMCIS)
Boston, MA. August 10-12, 2017,
http://amcis2017.aisnet.org/
AMCIS 2017 Conference Theme: A Tradition of Innovation
Mini-track Description:
As global interconnectedness increases, the impact of health problems are not efficiently addressed from a purely national standpoint. Therefore, a concerted effort among governments, and other institutions, in efforts that span national boundaries, is the new emerging approach to deal with these issues. This approach, known as Global Health, entails the use of a multidimensional strategies to address transnational health issues, specifically including HIV/AIDS, rural healthcare service delivery, and other health issues affecting the world population.
This minitrack explores emerging trends for applying innovative Health IT solutions to improve general population and community healthcare across the globe, including low-cost, mobile and other emerging technological applications oriented towards healthcare. Such solutions will provide a multinational perspective on the benefits of mobile health and other emerging information technologies and describe different examples and applications implemented. This minitrack will consider empirical research, reviews of current literature, theory, methodology, and relevant position papers.
How to Submit
You can find the paper submission guidelines and template here:
http://amcis2017.aisnet.org/submissions/types-of-submissions/
Important dates:
- January 09, 2017: Manuscript submissions for AMCIS papers begin
- March 01, 2017 1pm EST: Deadline for AMCIS paper submissions
- April 17, 2017: Notification of initial decision on submitted papers
- April 25, 2017: Deadline for camera-ready revisions
- April 28, 2017: Notification of decision on revised camera-ready papers
Mini-track Co-chairs:
Joseph Tan, McMaster University,
tanjosep@mcmaster.ca
Kaushik Ghosh, Lamar University,
kghosh@lamar.edu
Michael S. Dohan, Lakehead University,
msdohan@lakeheadu.ca
Schools of Nursing / Re: kenya medical training college 2016/2017 intake For Nursing Courses by

Aisha Mohammed Suliman:

January 12, 2017, 10:59:57 AM
Am hereby requesting for a diploma course in nursing as it is my passion having a c plain as my mean grade nd a B- in kiswahili C- in bio nd chem D in physics.Thanks in advance.
Aisha Mohammed.
Postgraduates / Why a PhD in Nursing may be the perfect goal for you by Jennifer Mensik, PhD,RN by Idowu Olabode:

January 12, 2017, 09:06:37 AM
The Institute of Medicine's Report, "The Future of Nursing: Leading Change, Advancing Health" states nurses should be encouraged to pursue doctoral degrees early in their careers to maximize the potential value of their additional education. I finished my PhD in nursing when I was 30 years old. Several people told me I didn't have enough nursing experience. Several people told me I didn't have enough clinical nursing experience to continue with my education. Why some nurses feel the need to hold others back from continuing their education is beyond me.

The fact is, some of the most respected contributors to our profession obtained their PhDs early in their careers. Here is only a partial list of these amazing nurses: Jacqueline Fawcett, PhD, RN, FAAN, of the University of Massachusetts, received her PhD 12 years after completing her BSN. She is internationally known for her metatheoretical work in nursing. Jean Watson, PHD, RN, AHN-BC, FAAN, earned her PhD 12 years after earning her initial nursing degree. She is the founder of the Watson Caring Science Institute and is an American Academy of Nursing Living Legend. Afaf I. Meleis, PhD, RN, FAAN, of the University of Pennsylvania School of Nursing, earned her PhD seven years after obtaining her BS in 1961. She is an internationally renowned nurse-researcher and an AAN Living Legend. And Margaret Newman, PhD, RN, FAAN, obtained her BSN in 1962 and her PhD in 1971. She is the creator of the Theory of Health as Expanding Consciousness and an AAN Living Legend.

Are you thinking about going back to school? Has someone encouraged you to consider it? The Future of Nursing report notes that major changes in the U.S. healthcare system and practice environment will require profound changes in the education of nurses. But the report also notes that the primary goal of nursing education remains the same, which is to educate nurses to meet diverse patient needs, function as leaders and advance science from the associate's degree to the doctorate degree.

One of the recommendations of the Future of Nursing report was to double the number of nurses with doctoral degrees by 2020, and by 2016 that recommendation had been met mainly due to the creation of the DNP or doctor of nursing practice degree. Knowing this, the IOM's Assessing Progress on the IOM Report the Future of Nursing updated their recommendations in 2015 stating that more emphasis should be placed on increasing the number of PhD-prepared nurses. The DNP has been regarded as the degree for those who want to get a terminal degree in nursing practice while the PhD has been regarded as the degree for those wanting to do research. But the difference is not the simple.

According to the American Association of Colleges of Nursing, "rather than a knowledge-generating research effort, the student in a practice-focused program generally carries out a practice application-oriented final DNP project." The AACN further notes key differences between the DNP and PhD programs. PhD programs prepare RNs to contribute to healthcare improvements via the development of new knowledge and scholarly products that provide a foundation for the advancement of nursing science. A richer more reflective understanding of the PhD in nursing is that it is heavily grounded in the science and philosophy of knowledge. DNP programs, on the other hand, prepare nurses at the highest level of nursing practice to improve patient outcomes and translate research into practice. A PhD-prepared nurse can contribute to the profession through research, creating new nursing theories, or through a focus on national, global system level change and public policy.

I have had many conversations with nurses looking to go back to school who say they don't want to do research. However, in further discussion on what they really want to do and the problems they want to solve, it becomes clear that the PhD is the best track for them. Also, you don't need to be a nurse practitioner to get a PhD, there are many PhD-prepared RNs like myself. For those who want to become a nurse practitioner, or other advance practice registered nurse, there are dual DNP/PhD programs just like there are MD/PhD programs for individuals looking for both the practice and research education.

As you can guess, I didn't listen to the naysayers. I knew as a nurse I could make the largest impact for patients and nurses by getting my PhD in nursing (majoring in health systems and minoring in public administration). Does having a PhD make me a better nurse than anyone else? No. I am a different type of a nurse who knew what I needed to do to make my unique contribution to our profession. I started as an LPN and then became an associate's degree RN. I worked full time while going to school full time. I also completed a BSN-PhD program, which I started at age 25, after having been an RN for four years. I have now been an RN for 20 years — PhD-prepared for almost 11 years. Earning my PhD has been the best decision in my professional career.

What will your next educational goal be?

About the author


Jennifer Mensik, PhD, RN, FAAN

Jennifer S. Mensik, PhD, RN, NEA-BC, FAAN is executive director of nursing, medicine and pharmacy programs for OnCourse Learning, and a faculty member for the Arizona State University College of Nursing and Health Innovation DNP program. Mensik's specialty focus crosses many avenues including leadership, health policy, staffing, professional practice, education and the voice of nursing.

Source :https://www.nurse.com/blog/2017/01/11/phd-nursing-may-perfect-goal/
News / ER Patient Accused of Punching Nurse - Journal Times by Idowu Olabode:

January 12, 2017, 08:54:51 AM
A Racine woman accused of resisting arrest, was also charged for punching a male nurse at Ascension Hospital, where she was being treated as a patient in the emergency room early Tuesday.
Lafiya Borrell, 34, of the 900 block of Grand Avenue, was charged later Wednesday with battery to emergency rescue worker, resisting an officer, and battery to a law enforcement officer.
According to the criminal complaint:
Borrell is accused of punching the emergency room nurse in the nose before resisting responding officers and kicking one of them in the groin.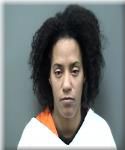 The report indicates the officer said Borrell appeared to be under the influence of an unknown substance during the incident at 2:55 a.m. Tuesday.
If convicted on the most serious charge she could face up to three years in prison and a maximum fine of $10,000.
A cash bond was set at $200 and Borrell is scheduled to appear at a preliminary hearing on Jan. 25 at the Racine County Law enforcement Center, 717 Wisconsin Ave. She remained in custody at the County Jail as of Wednesday night.
Source :http://m.journaltimes.com/news/local/crime-and-courts/er-patient-accused-of-punching-nurse-kicking-officer/article_5cb3dbb8-2511-5274-ac2a-79ad06be78db.html
Articles / Are you a Foreign Trained Nurse Planning to Come to Canada? Don't Until you Read My Story by Ashley by katty:

January 12, 2017, 07:08:17 AM
Today marks 10 years that I graduated with my Baccalaureate degree in Nursing. It's very bitter sweet. While I have been very blessed to work with amazing doctors, nurses, techs, therapists, etc. in various settings, I now live in a country that refuses to acknowledge my education or experience and will not grant me a nursing licence to practice. Let me tell you a little about myself and my situation…
I am Ashley St. Vincent and I was recently refused a nursing license in Manitoba, Canada. I graduated December 17, 2006, with a Baccalaureate Degree in Nursing from Northwestern State University (Shreveport, LA, USA). I wrote the NCLEX (the nursing board exam in Canada and the US) and passed it on my first attempt. I practiced for 6 years as a Circulator RN in the operating room and 2 years as a Labor & Delivery RN. I have been licensed in South Carolina, North Carolina, Oklahoma and Louisiana.
I moved to Ste. Anne, Manitoba, Canada (my husband's hometown) October 4, 2013. During the transition of moving and the process of immigration, I decided to take a break from nursing and stay home with my two young daughters. I eventually obtained my permanent residency and my daughters are now dual citizens. October 8, 2015, I began the process of obtaining my nursing license in Manitoba. The first step was to apply through the NNAS ($650US/$867cdn). NNAS is an agency that verifies documents such as my transcripts, immigration documentation, etc. I received the report from NNAS in May 2016. Afterwards, I applied to the College of Registered Nurses of Manitoba (CRNM) ($525cdn). I was then directed to complete a CCA & OSCE ($2,200cdn). In Aug 2016, I wrote 5 exams consisting of over 125 questions each. (I should note here that I passed all 5 exams.) During the OSCE (Objective Structured Clinical Examination), I was instructed to perform/act as a nurse in a setting with a patient and scenario. I went through each step of the process to the best of my ability. After 6 weeks of waiting, I received my results which indicated that my gaps in knowledge were too significant to be corrected with a bridging program. To say I was devastated would be an understatement. I completed a bachelors degree program from a highly accredited college, practiced for 8 years and was given a patient and scenario that I was unfamiliar with. No one took into consideration my background as a registered nurse in the operating room or the labor and delivery unit. I feel that I was set up to fail. The CCA and OSCE are meant to test an internationally trained nurse on the principles that a newly graduated nurse would know. But I'm not a new graduate. I am bringing over 8 years of practice to the table.
Now I have been instructed that I need to retake an entire Bachelors in Nursing degree program if I ever want to practice as a Registered Nurse here in Canada. This is ridiculous and redundant to (re)complete a program that I have already completed. I would be completely open to completing any refresher or bridging programs.
For a Canadian trained nurse to practice in the US, as long as they have written and passed the NCLEX, they can apply via endorsement and obtain a nursing license. Why is it not the same vice versa? I have graduated with a degree. I have written and passed the NCLEX. I have practiced as an RN. I am a competent nurse who is ready and willing to work in a country that is desperate for nurses.
My main objective is to raise awareness for the push towards reciprocity between Canada and the US regarding RNs that have already written and passed the NCLEX. These RNs should be able to apply for licensure by endorsement and receive their license. Once they secure employment, the RN will be given a 3 month probation period where their competencies and skills are assessed.
All I ask is that you share this. Share it with everyone you know so that my story gets out. Help this go viral so that everyone knows how this has unfolded and how I have been refused a nursing license.

Don't miss any update like our facebook page to follow all updates https://www.facebook.com/nursesarenaforum/
News / Oklahoma nurse practitioners push for greater health care access across the stat by katty:

January 11, 2017, 10:18:52 PM
The Association of Oklahoma Nurse Practitioners today voiced its support for legislation introduced by Rep. Josh Cockroft aimed at expanding access to primary health care services for all Oklahomans, particularly in rural areas.

House Bill 1013, filed today by Cockroft, R-Wanette, would grant nurse practitioners and advanced practice registered nurses full practice authority, allowing them to provide health care services consistent with their education and training without a so-called collaborative agreement with a physician, even though little or no collaboration occurs.

Last year, a similar measure, HB 2841, by Rep. Jon Echols, gained more than 30 coauthors during the legislative session, but was not granted a committee hearing.

"Rural Oklahoma is hurting for primary health care services, and that's an issue that affects the health and quality of life for many Oklahomans, not to mention limiting economic development opportunities in smaller communities," said Cockroft, the chairman of the House Rules Committee. "This is a common-sense measure that would increase access to quality health care for all Oklahomans."

A nurse practitioner is a registered nurse who is prepared, through advanced education and clinical training, to provide a wide range of preventative and health care services. Nurse practitioners complete graduate-level education that leads to a master's or doctoral degree. Nurse practitioners can provide physical examinations, diagnose and treat acute and chronic problems, interpret laboratory results and X-rays, prescribe and manage medications and other therapies, provide training and supportive counseling on the prevention of illness, and refer patients to other health professionals as needed.

"This bill doesn't change the scope of practice for nurse practitioners," said Toni Pratt-Reid, president-elect of the Association of Oklahoma Nurse Practitioners (AONP) "Physicians don't see my patients or review their charts — they sign a collaborative agreement form with the Board of Nursing once every two years and can charge thousands of dollars for it.

"We've spent many years in school and don't need to carry permission slips any more," Pratt-Reid said. "Nurse practitioners carry national board certifications in their area of training and are licensed and regulated by the Oklahoma Board of Nursing. We want the freedom to practice and to provide quality health care to the Oklahomans who need it without the added oversight which has proved in 21 other states to be unnecessary "

Oklahoma is one of just 12 states that still require all nurse practitioners to have agreements with a physician, while 21 states, including New Mexico and Colorado, offer nurse practitioners full practice authority. The remaining states have regulatory schemes that fall between full practice authority and restricted practice.

Most recently, the U.S. Department of Veterans Affairs announced that it would allow nurse practitioners, certified nurse specialists and certified nurse midwives to work with full practice authority in Veterans Affairs facilities in all 50 states.

"Our veterans deserve the best care possible and the Department of Veterans Affairs trusts nurse practitioners to carry their share of that awesome responsibility," Pratt-Reid said. "Oklahoma's legislators should do the same and allow nurse practitioners to do their part in providing health care to all Oklahomans."

Under current state law, a physician can only sign agreements with two nurse practitioners, placing a hard cap on the number of nurse practitioners who are able to work in the state.

"Rural Oklahoma faces a health care provider crisis," Pratt-Reid said. "There's no reason for the legislature to build artificial barriers that keep nurse practitioners from working in areas where physicians are hard to find. Other states have successfully passed similar bills and they have dramatically improved access to care and improved their health record."

According to the most recent Oklahoma Health Workforce Databook compiled by the Oklahoma State Department of Health, 64 of Oklahoma's 77 counties are designated as primary care Health Professional Shortage Areas (HPSAs). More than 58 percent of Oklahomans live in a primary care HPSA. With 80.2 physicians for every 100,000 Oklahomans, the state ranks 49th in physician-patient ratio.

"Because businesses are unlikely to relocate to areas without an adequate health care infrastructure, full practice authority would help to spur economic development in rural parts of the state," Pratt-Reid said. "Plus, each new clinic that opens creates new jobs and gives average Oklahomans the opportunity to make the health care choices that are right for them and their families.

"This is a common-sense step, already taken by more than 20 other states, which can improve Oklahomans' access to health care without costing taxpayers a single penny."


Source : Normal Transcript
News / Massachusetts Propose Allowing Nurse Practitioners to Recommend Medical Cannabis by katty:

January 11, 2017, 10:11:11 PM
Massachusetts health officials have put forth a proposal that, if accepted, would allow nurse practitioners to recommend medical cannabis to those with a qualifying condition who may benefit from the medicine. Currently that authority is exclusive to physicians.

According to the Associated Press, public hearings on the proposed rule change have been scheduled for Tuesday in Boston and on Thursday in Holyoke.

Under the proposed rules, nurse practitioners would be allowed to recommend medical cannabis to adult patients the same as physicians; however, minors would still need to get a recommendation from an actual physician, not a nurse practitioner.

The proposed change to the state's medical cannabis program comes just days after portions of Question 4 took effect, legalizing the possess, use and personal cultivation of cannabis for those 21 and older.

Although cannabis has been legalized for recreational purposes, the new law doesn't interfere with the state's medical cannabis law. Question 4 legalized cannabis retail outlets, but medical cannabis dispensaries will continue to operate in the state simultaneously with these outlets.

The recreational retail outlets were expected to be open in January, but Charlie Baker a few days ago signed legislation that delays the opening of these outlets by six months; the law was passed through the legislature without public input, and with a large portion of the body not in attendance.

In November, New York's Health Department announced that they would be allowing nurse practitioners to recommend medical cannabis; however, unlike the recently proposed changes by Massachusetts officials, New York's change also allows physician assistants to recommend the plant.

Source : The Weed Blog
Research / International Confederation of Midwives Nomination for Marie Goubran Award 2017 by Idowu Olabode:

January 11, 2017, 05:48:52 PM
CALL FOR NOMINEES: MARIE GOUBRAN AWARD 2017
MARIE GOUBRAN AGENT OF CHANGE AWARD 2016 - 2017
In keeping with the leadership skills and passionate commitment for childbearing women and families that Marie Goubran, ICM Secretary General 1987-1990, shared with the world, this memorial award was established to recognize midwives in countries with special needs and limited funding opportunities, who demonstrate similar leadership and commitment.
ICM partnered with Johnson & Johnson to ensure the continuation of the Marie Goubran Agent of Change Award, as well as increase the frequency from triennial to annual awards, to encourage midwives, who act as catalysts for change in
healthy baby development in the antenatal and postnatal period and the first few weeks of life.
The focus on healthy baby development was chosen because high mortality rates for children under the age of 5 are still a major problem in many countries. A child's risk of dying is highest in the neonatal period, the first 28 days of life. 45% of child deaths under the age of 5 take place during the neonatal period. Therefore, safe childbirth and effective neonatal care are essential to prevent these deaths, especially in low or low to middle resources countries.

The nominee
Nominees must meet the following criteria to be considered for the Marie Goubran Agent of Change Award:
1. Be a midwife according to the ICM International Definition of a Midwife.
2. Be a member of an ICM member association unless no member association exists in that country.
3. Resident of a low or low to middle resource country where s/he practices midwifery
4. Demonstrated visionary leadership, and raises the profile of midwives as agents for change.

The proposal
The proposal must meet the following criteria to be considered for the Marie Goubran Agent of Change Award:
1. Raise the profile of midwives as agents for change
Advance innovative education and practice approaches in healthy baby development
2. Inspire other midwives toward ways to impact their own communities and/or adapt approaches for their own context
3. Inspires other midwives toward ways to impact their own communities and/or adapt approaches for their own context
4. Presents a detailed proposal for use of the award monies, maximum 1000 words.

Award and award winners
From 2016 to 2018, an award will be offered annually; and will be announced at a ICM regional or international congresses.
Winners will receive:
1. Financial support up to US$ 4,000 to encourage and promote the development of their project.
2. Full sponsorship for the ICM Congress or Regional Conference where (s)he will be recognised during the award ceremony.
3. The opportunity to share the project during the ICM Congress and in the International Journal of Childbirth.
Completed Nominations must include the following:
1. The nomination form
2. A current CV or Resume (maximum of 2 pages)
3. A short bio of your carreer and practice as a midwife (maximum 500 words)
4. Detailed proposal (maximum 1000 words and should include how the money will be spent and a budget)

IMPORTANT NOTE: INCOMPLETE SUBMISSIONS WILL NOT BE ACCEPTED/REVIEWED

When and how to submit
Participate in the Marie Goubran Agent of Change Award for 2016 by sending your nomination package to the email
awards@internationalmidwives.org
or to the International Confederation of Midwives
by January 22nd, 2017
International Confederation of Midwives (ICM)
C/O Marie Goubran Award Submission
Laan van Meerdervoort 70
2517AN Den Haag
Netherlands
Nomination form of the Marie Goubran Agent of Change Award can be found
HERE

Free Nursing Books / Re: Free Textbooks for Nurses, Nursing Students and Tutors by

jonathan:

January 11, 2017, 05:31:06 PM
Can i get fundamental of nursing ebook?
News / House of Representatives Rejects a Bill to Create Office of Surgeon General by Idowu Olabode:

January 11, 2017, 01:43:43 PM
The house yesterday rejected a proposal to establish the office of the surgeon general of the federation. The lawmakers, through a voice vote discarded the bill to set up an office of surgeon-general of the federation.

The bill, according to Abiodun Dada Awoleye, APC, Oyo, the sponsor, was intended to legalise the establishment of the office that would advise the president, ministers of health and the legislature on matters of health.

The office, Awoleye said, would further provide health information and health policy analysis, as well as conduct advocacy campaigns on public health matters and generate data for the planning and implementation of intervention over any public health issues.

During the debate, Ossai Nicholas Ossai, PDP, Delta, who was the first to criticise the bill, said the health ministry was currently generating data of all health plans, implementation and impact levels, and warned against raising tensions and acrimony in the sector.

Johnson Agbonayima (PDP, Edo) opposed the bill for its timing. He said the country was at the moment going through financial difficulties, hence needless to consider the establishment of additional agency that would require financing.

Source : The Guardian