News / Dress Well or Face Sanctions - Director of Nursing Services Warns Nurses by katty:

November 23, 2018, 02:55:46 PM
The Director of Nursing Services at the Cape Coast Teaching Hospital, Mrs Sophia Blankson, says inappropriately dressed nurses at her facility will be sanctioned.

She warned that any nurse who continuously failed to dress appropriately would be sacked.

Speaking at the 70th anniversary of the Cape Coast Nurses and Midwifery Training College last Friday, Mrs Blankson said nurses on duty must communicate that they were responsible and dedicated to their work first by how they appeared.

The occasion was used to graduate 850 new nurses and midwives for the 2017 and 2018 year groups and also matriculate 216 fresh students into the college.

"At the Cape Coast Teaching Hospital, you can't wear an apron without a cap if you are on duty. I will not allow you to work like that," she noted.

In a message to the graduands in particular, Mrs Blankson urged them to dress decently and appropriately at all times when on duty.

She explained in an interview later that the way a nurse looked gave confidence to patients that they were in the right hands.

"Our uniforms and how we dress tell the patient how disciplined and ready we are to work," she stated.

She said nurses and midwives had very important roles to play in the healing process of patients and how they appeared went a long way in their healing.

Ethics of profession

The Principal of the college, Hajia Alima Opoku Ahmed, advised both the graduates and the students to be abreast of the ethics of the profession to reduce misconduct and negligence among staff.

She appealed for a fence wall around the north campus near the Cape Coast Teaching Hospital and for improvement in the road network.

The Omanhene of the Owirenkyiman Traditional Area, Ahunabobrim Pra Agyensiam, who was the guest of honour, called for the provision of infrastructure for the school.

The Alumni President, Mrs Peace Honkou Semordzi, expressed appreciation to the founders of the school, saying the alumni of the school had become world-class health professionals contributing to quality healthcare delivery in Ghana and across the world.

Source: Graphic.com.gh

News / 29 Psychiatric Nurses Sit for Nursing Council Exam in Sokoto by katty:

November 23, 2018, 02:52:01 PM
No fewer than 29 psychiatric nurses have sat for the 2018 professional examination at Post Basic School of Psychiatric Nursing in Federal Neuro-Psychiatric Hospital, Kware, Sokoto State.

The examination coordinator, Malam Sani Haruna, disclosed this to our reporter on Monday in Kware Local Government Area of the state, adding that the examination was being conducted by Nursing and Midwives Council of Nigeria.

Haruna said that the figure was the highest recorded in the history of the school and lauded the commitment of the hospital's management for the achievement recorded.

Haruna, who is the National Chairman of Association of Psychiatric Nurses of Nigeria (APNON) said the examination was part of the standard process to ensure professional practices.

He stressed the need for combined efforts of all stakeholders at improving mental health care in the country.

Speaking also, the medical director of the hospital, Dr Shehu Sale, advised nurses and other health workers to use available resources and opportunities at their disposal to improve their knowledge.

Sale urged them to ensure professionalism in the system, in order to maintain maximum productivity in the field of nursing.

The director also called on the candidates to keep abreast with modern ways of acquiring knowledge, through Information Communication Technology (ICT) to remain relevant in their profession.

According to him, about 96 workers have participated in promotion examination conducted in the hospital this month.

He also expressed satisfaction over the good conduct of the workers during the examination.

He added that different professionals from various institutions served as examiners, including officials from the Federal Ministry of Health.

Sale, a consultant-psychiatrist said the Kware Mental Facility had been repositioned through training and manpower development initiatives in line with best international practices.

"I ensured renovation of the post basic school of psychiatric nursing and the regaining of accreditation for the Federal School of Post Basic Psychiatric Nursing.

"Other efforts include improvement in residency training, employing more resident doctors and training them in line with the regulations of the National Postgraduate Medical College of Nigeria and the West African College of Physicians," he said.


Source : Nation Newspaper
News / Boko Haram: How 177 Health Workers Were Killed in Yobe, Borno by katty:

November 23, 2018, 10:21:03 AM
10 Registered Nurses were killed in Borno while 628 Nurses were affected by the insurgency activities in Yobe.

Public Service International (PSI) an NGO says no fewer than 177 health workers have been killed in Yobe and Borno States respectively by Boko Haram insurgents.

Mrs Moradeke Abiodun-Badru, National Coordinator of PSI on Human Rights of Internally Displaced Persons to Quality Services, said this at a workshop on the "Dissemination of PSI Participatory Research Findings conducted by the NGO on Wednesday in Abuja.

The workshop was organised by PSI in collaboration with the National Association of Nigerian Nurses and Midwives (NANNM).

Abiodun-Badru, while presenting the results and findings, gave the total death of health workers in Borno as 168, while Yobe accounted for the remaining nine deaths.

She further noted that in Yobe 628 nurses were affected by insurgency, while 1,702 members of Community Health Extension Workers, and Health Officers were affected.

"Sixty-eight health workers providing services at IDPs camps were also affected.

"In Borno state168 health workers were killed, 69 injured and 73 workers properties burnt; also 10 nurses were killed, six injured while 78 properties were destroyed," she noted.

The coordinator who lamented the rate of killings, maiming among others on health workers in the region described the menace as inimical to public service.

According to her, healthcare system in Nigeria is generally poor considering the substandard nature of our facilities across board.

Rosa Pavanelli, the General Secretary of PSI, frowned at the living condition of health workers providing services to persons displaced by insurgency in the region.

Pavanelli emphasised that several frontline workers had been displaced, while some live in camps as they provide services to IDPs in various communities without access to decent working conditions, safety, and compensation for families.

Pavanelli called on government, donor agencies among others to urgently step in to ameliorate the plight of health workers and ensure their safety.

"We see a very big humanitarian crisis in our public services especially among our workers in health and social care. Many of them have lost their lives in the line of duty as a result of the activities of Boko Haram insurgents.

"It is only fair their families are compensated by the government of Nigeria," she said.

Also speaking, Mr Sani Mohammed, Regional Secretary of PSI for West Africa and other countries said the workshop was aimed at launching the result for the research project which they started two years ago.

Mohammed noted that the research was linked to the migration of health workers from Africa to other parts of the world for greener pasture, particularly the internal migration of people that are actually displaced as a result of conflict and some other crises.

"We are trying to look at our workers who have now been turned to target and victims especially in the North East who are actually displaced and not found working but staying idle within IDPs camps.

"Basically what we are trying to do is to look at research conducted probably support we have rendered to IDPs, the workers in particular from private sector, their rights and privileges, how do we help them to demand for those rights and privileges.

"It is very striking here in Nigeria, the teachers, the local government workers, health workers that we lost due to Boko Haram attacks, what kind of compensation can we demand from the government and various organisations they work for," he noted.

NAN reports that PSI is championing human rights, advocates for justice and promotes universal access to quality public services.

Its works with United Nations Systems in partnership with Civil Society among others and it is a global trade union federation representing 20 million workers represented by over 700 unions in 154 countries and territories

Membership is drawn from workers in social services, healthcare, among others.(NAN)
Daily Trust
News / Lagos State School of Nursing Holds Capping Ceremony for Student Midwives by katty:

November 23, 2018, 10:13:24 AM
The Lagos State School of Nursing in Igando has matriculated the set of 2016 student midwives at a recent ceremony held at the school premises.
Speaking at the event, formally known as capping and strapping ceremony, the Coordinator of the School, Mrs Oyefunso Orenuga, described the midwifery profession as the backbone of health care delivery as nurses are found in all aspects of life.
She commended the state government for keying into the global drive to improve maternal and child health by establishing Maternal Child Care (MCC) clinics across the state to cater for pregnant women and babies.
Mrs Orenuga, however, advised the students to be hard working, diligent and submissive to their tutors in order to be able to absorb adequately all that they will be taught as well as inculcate the needed ethics to excel in the profession.
In her remarks, the Director Nursing Services, Mrs Dorcas Shonibare, congratulated the students for scaling through the first six months of the three-year Basic Midwifery Programme, saying that they must be ready to work hard and perform excellently in their duties.
She also applauded the efforts of the tutors for the high-quality training, saying that the graduating Nurses can compete favourably with their peers anywhere in the world.
The Head, School of Midwifery, Ms Taiwo Olugbade described the capping and strapping as a tradition that the Nursing and Midwifery Council of Nigeria has encouraged all Schools of Nursing to observe.
"That is the matriculation of students for three years Basic Midwifery course; a prerequisite for registration of students for Basic Midwifery Programme after successful completion of the first year, first semester examination in order to qualify for indexing by Nursing and Midwifery Council of Nigeria (N&MCN)" she said.
Source : Business Post
News / Male Nurses in Slovakia: Patients do not Know How to Address Us by katty:

November 23, 2018, 10:04:07 AM
Miloš Čakloš was a primary-school pupil when he was badly injured, with torn tendons in his right hand. He underwent two surgeries in the hospital, two plastic surgeries in Bratislava and then home care. The three years that he spent in the hospital environment inspired him to choose the profession of a nurse.
"I observed the work of nurses in the hospital, they were with their patients 24 hours a day, working at 100 percent," Čakloš told The Slovak Spectator.
His mom is also a nurse, so he says the job might be in his genes. He has never thought about a career as a doctor, he always wanted to be near patients. He has been working in National Oncologic Institute in Bratislava, his first job, for four years.
Čakloš is one of few men in Slovakia who has chosen this profession. In fact, looking for a male nurse is a little bit like looking for a needle in a haystack. From the total number of registered nurses and midwives, only 2.4 percent are men, according to data of Slovak Chamber of Nurses and Midwifes.

Registered nurses and midwives in Slovakia
Nurses:
Women 38,983
Men 1,006
Midwives:
Women 1,834
Men 2
Source: Slovak Chamber of Nurses and Midwifes
"Even though there are definitely more male nurses in Slovakia than five or 10 years ago, the opinion still persists that it is a women's profession," Milan Laurinc, office director of Slovak Chamber of Nurses and Midwifes, told The Slovak Spectator.


Language makes their life harder
The Slovak language does not help overcome the stereotype. In Slovak, a nurse is "zdravotná sestra" or only "sestra", which literally translates as "healthcare sister" or simply "sister", reminiscent of the old days when the profession was mostly performed by nuns. There is no linguistic equivalent for men working as a nurse.
"Once I picked up the phone at work and introduced myself as a 'sister'. A nurse from surgery was calling and she started to laugh very hard," Čakloš recalled.
Read full details from the source
https://spectator.sme.sk/c/20967914/male-nurses-in-slovakia-patients-do-not-know-how-to-address-us.html
News / Proposed Kenyan Nurses strike: Demands and Other Things You Should Know by katty:

November 23, 2018, 09:07:26 AM
"Do you remember one of Kenya's most extended nurses strike that ended hardly a year ago? Just the mention of medical professionals putting their tools down is scaring enough, especially to the common 'mwananchi' who relies on public medical facilities when ill. The sad news is that yet again, the Kenya National Union of Nurses (KNUN) has issued another 21-day strike notice effective on the 19th November 2018 through its National Advisory Council. Here are the details of the upcoming nurses strike to keep you on the know."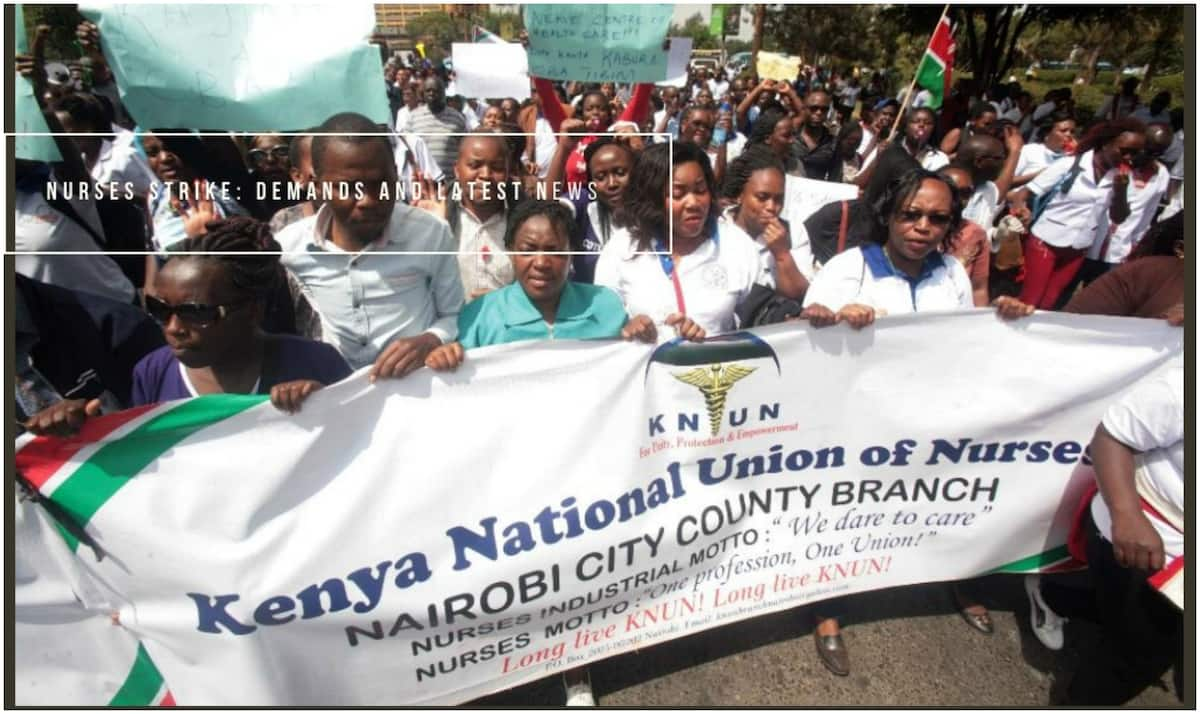 The latest news on nurses strike, confirming that planned strike will take place if the previous agreement is not fully implemented, has sent most Kenyans into panic as they recount on its terrible consequences particularly on the lives of their loved ones. The nurses strike in 2018 was announced by the KNUN after their meeting in Kisumu on Friday, 16th of November 2018. The council arguably resolved to strike after the Salaries and Remuneration Commission (SRC) failed to comply with earlier demands presented by the nurses. The commission further canceled a meeting scheduled to engage stakeholders on the implementation of the return to work formula collaboratively signed between KNUN, Counties, and the National government on the 2nd of November 2017. Read on for nurses strike updates.

Demands of the nurses strike in Kenya
Among critical demands in the looming strike is an increase in allowances allocated to nurses that has not been implemented following the agreement in the most recent strike. According to a statement released by Seth Panyako, the General Secretary at the Union, nurses expected an increment of KShs. 3,000 by the ending on July this year followed by an annual increase of KShs. 3, 500 in the two subsequent years, as per the agreement. According to this agreement, nurses were to receive a salary increment of KShs. 3,000 in 2018 and an additional KShs. 3,500 in 2019 and 2020. Similarly, KNUN officials and their members demand KShs. 5,000 annual salary increment as uniform allowances, effective July 2018.
During the release of the notice, Panyako insisted that health practitioners have exercised enough patience waiting for the implementation of the agreement that has since been abandoned by the national and county governments. His public appeal insisted on the fact that a mutually signed return to work formula that saw nurses call off strike in 2017 has failed to implement. Panyako also warned that the indefinite nurses strike will start on the expiry of the notice should the involved parties fail to take a desirable course of action.
The union expressed frustration with SRC which grades nurses as semi-skilled despite the complexity of their duties in the health care sector. Panyako's statement also emphasized the fact that nurses are highly skilled and competent civil servants who handle the lives of human beings. For this reason, the union determined that SRC should speedily revise their job evaluation structure.
The upcoming nurses strike is exceedingly disturbing and threatens the country's health sector if no timely actions are taken. Even then, the commission has vowed to fight relentlessly to make sure that the unmet CBA is implemented and a lasting solution found concerning nursing grading structures.
Source: Tuko.co.ke
Articles / Nurses are Crucial to Kenya's Goal of Quality, Affordable Healthcare by katty:

November 23, 2018, 08:59:48 AM
"Nurses are well positioned to provide simultaneous health-promotion and disease-prevention advice and take on roles in coordinating and supporting teams of primary health care workers"
Kenya's healthcare system may stumble yet again if nurses go ahead with their strike next month. Nurses have issued a 21-day strike notice stating the government's failure to implement the agreement made in 2017.
President Uhuru Kenyatta has a dream that by the end of his second term in 2022, every Kenyan will have access to critical healthcare services without denting their pockets. However, this may be difficult to achieve if issues persist with the quality of healthcare and presence of adequate workforce.
All governments need to invest in and develop their nursing and midwifery workforce to achieve a rapid, cost-effective expansion of high-quality Universal Health Coverage (UHC). According to a recently launched report which I had the privilege to assist in c-authoring, ''Nursing and Midwifery. The Key to the Rapid and Cost-Effective Expansion of High-Quality Universal Health Coverage,'' nurses play a big role in health services and are central to effectively managing the defining health challenges of modern times. Current global policy on UHC can be strengthened through greater focus on health workforce, particularly nursing and midwifery.
There would be a profound effect on how quickly UHC could be achieved if a nurses and midwives were enabled to work more effectively to the full scope of their license class or to take on new roles in expanded and speciality practice. Our report shows that by redesigning health services at a national level to make better use of nurses and midwives, countries like Kenya can achieve high-quality, cost-effective UHC.
There are three simple ways Kenya can build on the existing workforce and achieve its goal of UHC: Kenya could usefully adopt a strategy that combines investment in the workforce with changes in service delivery and practice.
In practice, this means enabling nurses and midwives to work to their full potential through the creation of more nurse-led clinics, more specialist nurses and more midwifery services. Evidence in the report shows that cost-effective expansion of Universal Health Coverage will heavily depend on enabling and training the existing workforce, including nurses and midwives, to work more effectively.
In addition to the examples listed in Rapid Expansion, there is enormous potential for nurses to expand their scope of practice through task-sharing. One study cited in the report estimates that advanced-practice nurses can complete approximately 70 percent of a general practitioner's workload thus freeing up doctors to attend to patients with higher levels of acuity.
There is evidence of the positive impact that nurses and a patient-centred, holistic approach have on the quality of care, including studies showing nurses generally achieve equivalent health outcomes for long-term non-communicable diseases management and nurses often score higher for patient satisfaction and for treatment adherence
Nurses are well positioned to provide simultaneous health-promotion and disease-prevention advice and take on roles in coordinating and supporting teams of primary health care workers.

Sharon Brownie, Dean of Nursing and Midwifery in East Africa, Aga Khan University Hospital.
News / As Shortage of Nurses in UK Bites Harder, NMC To Reduce IELTS Requirement to 6.5 by katty:

November 22, 2018, 05:05:52 PM
The current English language requirements for foreign nurses and midwives is set to be lowered under new proposals from the regulator.
The move by the Nursing and Midwifery Council (NMC) is intended to ease the "significant pressure" currently on the NHS workforce.
NMC plans to change the requirements to ensure that those who are "just missing out" make the cut.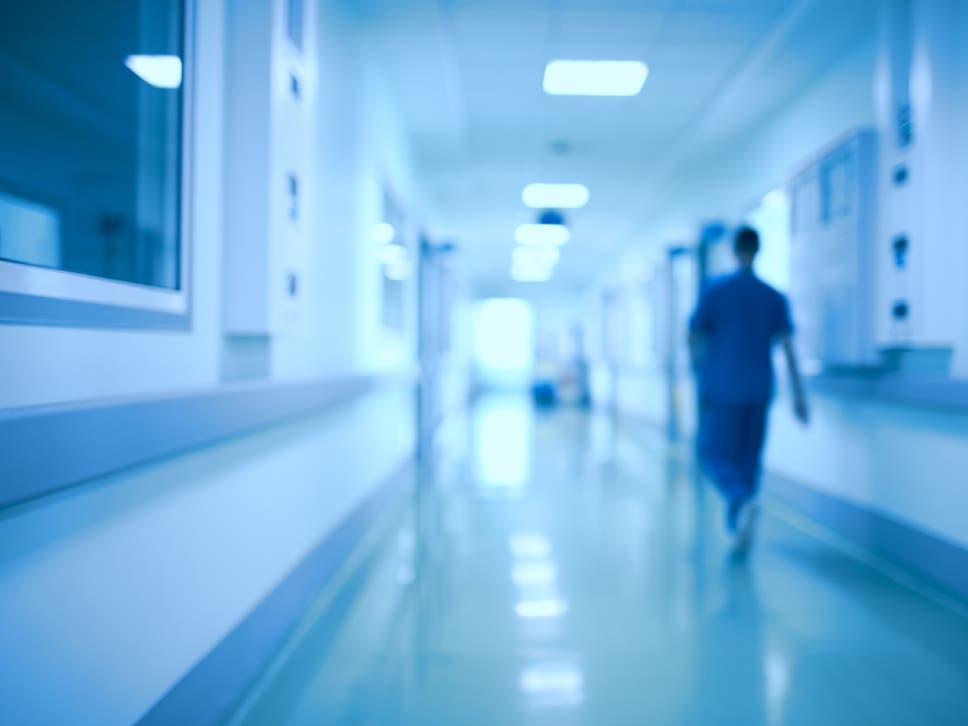 Nurses and midwives are not permitted to practise in the UK without being on the NMC register.

Under the new proposal, nurses and midwives will be required to continue to achieve a minimum overall level of 7 in the IELTS test, but in future a level 6.5 in writing would be accepted alongside a level 7 in reading, listening and speaking.
Potential registrants taking the IELTS test previously had to show they had achieved a level 7 in all four categories.
In a statement, the regulator said: "Many nurses and midwives taking the IELTS test were just missing out on achieving a level 7."
The latest figures from NHS Improvement suggest that in England alone there are almost 42,000 nursing vacancies in the NHS.
The NMC's council will consider the proposals, which intend to tackle this problem, at a meeting on 28 November.
Emma Broadbent, director of registration and revalidation at the NMC, said: "Nurses and midwives from outside the UK are a vital part of our workforce, without them the health and care system as we know it simply wouldn't exist.
"We absolutely recognise that good communication is essential to safer, better care and people can be assured that only those who can communicate to a high standard in English will be able to join our register.
"We also recognise the current workforce is under significant pressure and the number of vacancies are well documented. The change proposed would increase flexibility for highly skilled professionals coming to the UK without compromising safety."
Danny Mortimer, chief executive of NHS Employers, said: "Good communication between nurses, midwives and patients is of paramount importance to the safety and care of patients.
"We are really pleased that the NMC continues to carefully progress reforms to the system of language testing, and believe these recommendations balance the need to protect the public with improved access for much-needed nursing talent."
Professor Lisa Bayliss-Pratt, chief nurse at Health Education England, said: "HEE welcomes this announcement and will continue to support the NMC in ensuring the highest possible standards are achieved by the NHS workforce."
Source :
https://www.independent.co.uk/news/health/english-language-requirement-nurses-lowered-nhs-staffing-crisis-a8645876.html
News / NMA Officials Visit NANNM To Promote Harmonious Relationship by katty:

November 22, 2018, 04:46:27 PM
Nigerian doctors and nurses have committed themselves to a better working relationship in the health sector and stoppage of unhealthy rivalry, the President of Nigerian Medical Association, Francis Faduyile, has said.
Mr Faduyile said this in a statement Tuesday after a courtesy visit to the National Association of Nigerian Nurses and Midwives (NANNM) in Abuja.

The official said the NMA was prepared for a better relationship with the nurses and is always committed to the restoration of the lost glory of health workers.

He said such collaboration would guarantee better working relationship, quality health care service for patients and better working environment.

Nigerian doctors and nurses have been on warpath over the years especially because doctors specifically oppose most of the welfare demands of JOHESU (Joint Health Sector Union), a group of other health workers apart from doctors. Nurses are included in JOHESU.

"It is true that nurses have not had the best of times over the years in the health sector. And that has pushed them to distance themselves from the doctors," Mr Faduyile explained.

"By this visit, NMA is calling on nurses to return to the lost relationship that has been progressive and beneficial to both of us.

"It is important we ensure harmony within the health sector and better working environment. Everybody in the medical profession must key into the new spirit of togetherness and Nigerians must know that health workers are united."

Also, Abdrafiu Adeniji, the President of NANNM, the association of nurses, was quoted in the statement as commending the NMA president for the visit.

He acknowledged the fact that without harmonious and cordial relationship, the health care environment will not develop.

"We should be able to do it in a way that will not hamper the benefit of our patients. We are committed to team action and quality health care services to the health care consumers that we are employed to serve," he said.

"We take sincere commitment of each and every one of us, we believe the health sector in Nigeria will be better.''
Also quoted in the statement, Thomas Shettima, the General Secretary of NANNM, said the objective of close collaboration would ensure that patients receive the best service since both nurses and doctors are patients centered.

"We have understood that conflict is not taking us anywhere, but if we work together the sky is our limit."
According to the statement, the meeting ended with the formation of a technical committee that will fashion out ways to develop policies that will improve the ailing health sector.

Source : Premium Times
News / Male Nurse Helps A Woman Deliver Her Baby By The Roadside In Ghana by katty:

November 22, 2018, 01:38:23 PM
A photo is fast going viral on social media that sees a Senior Community Health Nurse at Bonkrom CHPS in the Kwahu Afram Plains South District, Michael Yunbow Jordan who was travelling to Dome in Afram Plains and on his way, saved a mother in labour by helping her to deliver her baby by the roadside.
Micheal delivered the woman who was in labour and there was no time to rush her to the hospital.
The woman who lives at Nsugyaso and was reportedly going to Agogo in the Ashanti Region for the delivery but was saved by Michael after improvising with polythene bags.
According to the inspiring story shared by Edmund Atweri Duodo on Facebook, Nsugyaso, where the unidentified pregnant lady lived "is a hard to reach community in the Afram Plains South District" so the Michael used what he could to save the woman's life.