News / Kenyan Nurses union boss Seth Panyako arrested as KNH workers strike by katty:

October 29, 2018, 02:00:54 PM
Kenya National Union of Nurses (KNUN) Secretary General Seth Panyako has been arrested over claims of inciting health workers at Kenyatta National Hospital (KNH) to go on strike.

Panyako was arrested on Monday morning at KNH where he was set to address union members in the wake of a strike triggered by an incident where a nurse was allegedly assaulted by an angry patient.

The doctors and nurses at the referral hospital had downed their tools to protest what they termed as their insecurity.

Panyako was arrested alongside other officials accused of instigating the protests that paralysed services at the health facility.

Two weeks ago, a nurse at the facility was allegedly attacked by a mother of a 17-year-old boy who died at the hospital.

KNUN union officials led demonstrations at the facility blaming security guards for the incident.

"Nurses have already withdrawn their services on grounds of security challenges at the hospital," said Panyako.

The officials have vowed to continue with the demonstrations until they are assured of security at the facility.

Source : Citizen TV
News / Seven Reasons Why Nurses Love Their Jobs by Michele Wojciechowski by katty:

October 28, 2018, 05:08:13 PM
The beauty of nursing is that no two career paths are going to be exactly the same, which is why we get such a variety of responses whenever we ask nurses why they love being a nurse.
If you're feeling a bit burned out in your current role or maybe just need some inspiration to remind yourself why you got into this amazing career in the first place, check out what some of your fellow nurses had to say about it.
1. "Nursing is a profession that keeps on giving, with endless opportunities for specialization. I became a nurse in 1982. At that time, the scope of work was much more narrow. Today, clinicians can choose exactly what kind of care they want to provide and where they want to provide it, such as in the home working with patients one-on-one."
—Kathy Pfeiffer, RN, BSN, Director of Pediatric Clinical Operations, BAYADA Home Health Care
2. "It's great to be a nurse in 2018 because the health care system in the U.S. is changing rapidly and nurses are in a position to not only be part of this change, but to be leaders. The opportunities for nurses at this time in history have never been greater."
—Nancy Brook, MSN, RN, CFNP, Nurse Practitioner/Mentor, Stanford Healthcare
3. "I have never been bored as a registered nurse because I never know what the day will bring. With a nursing degree, you can go anywhere in the world and help anyone—it's universal."
—Kelly Hebel, RN, BSN, MBA, Kaiser Permanente in Aurora, Colorado
4. "I have been a nurse for 24 years and currently work as a pediatric clinical manager. It's a great time to be a nurse because as technology advances, so does the profession. Better technology leads to better patient care, and when you can make a difference, it's easy to love what you do."
—Crystal Joan Lee, RN, Clinical Manager, BAYADA Home Health Care
5. "I appreciate the variety it offers. You can choose to nurse at the bedside, be a teacher and mentor, or manage in a hospital or clinic. You can roll out programs or coordinate patient care as part of a multidisciplinary team. I'm also grateful that I can be part of a dedicated team of people who all want the best for our patients."
—Catherine Parsons-Goudberg, RNC, MSN, Roseville Medical Center, Kaiser Permanente Northern California
6. "It's great to be a nurse in 2018 because nurses are standing on the edge of greatness. The demand for nurses in the coming years is going to be incredible and will put us in a position to make positive changes for health care and our patients. The awesomeness of nursing is starting to be recognized by industries and policymakers that previously had overlooked us. We are starting to stand up and show our value in solving the problems we face in health care and innovation. The future of nursing is bright, so watch out!"
—Joan Spitrey, RN, MSN, CCRN, TheNursingTeacher.com
7. "It's great to be a nurse in 2018 because in a world that is changing so fast, a nurse is sometimes the one person to hold a hand and explain all that is happening in terms that the anxious—and sometimes confused—patient can understand.
Nursing is as old as time and ever-changing to meet the needs of complex patients. Nursing is part of the health care team that has the skills and compassion to make even the scariest of situations seem better."
—Kathy Reda, RN, BSN, Emergency Department, Newton-Wellesley Hospital
Source:
https://dailynurse.com/seven-reasons-why-nurses-love-their-jobs/
News / UGONSA Takes Internship Implementation Fight to IMSUTH by katty:

October 28, 2018, 12:47:23 PM
The Chief Medical Director,
Imo State University Teaching Hospital (IMSUTH), Orlu,
Imo State, Nigeria
Attention:
Director of Administration,
&
Head of Nursing Services, IMSUTH,
Sir/Madam,
IMPLEMENTATION OF INTERNSHIP AND PROPER PLACEMENT OF GRADUATE NURSES IN IMSUTH
Nightingales' greetings from members of the University Graduates of Nursing Science Association (UGONSA), the professional association of nurses with a minimum qualification of first degree in nursing.
2. We write to request that you implement the graduate nurses internship in your hospital and as well effect the proper placement of those that are already in the service as prescribed by the circular, REF No. HCSF/EIR/CND/S.100/ST/97 dated 8th September, 2016 from the office of the head of civil service of the federation (please refer Annexure A).
3. The referred circular has made a one-year internship training a compulsory part of nursing education for the Bachelor of Nursing Science (B.N.Sc) degree as is obtainable with the university education of other healthcare disciplines with the implication that baccalaureate education of nurses is incomplete and void without the internship training.
4. The opportunity of blending theory with clinical practice offered by the internship training is most beneficial to fresh graduate nurses especially as nurses form the first line of client care and have the highest visibility and number of hours spent with patients in the hospital.
5. Since the lives of people are entrusted unto nurses' care, it is imperative that they are adequately trained and motivated to perform this calling effectively and efficiently hence our request for implementation of the internship training and proper placement of graduate nurses by your hospital.
6. For ease of implementation of our request we hereby avail you the Federal Ministry of Health's guideline for implementation of internship and proper placement of graduate nurses (please refer Annexure B) and other relevant documents for your due guidance.
PRAYER
We passionately request that you
1. help fresh graduate nurses of Imo State extraction trained in Imo State University and other universities across the country complete their nursing education vis-à-vis internship training by offering them opportunity to run internship training in your hospital.
2. upgrade existing nursing officers who were on CONHESS 07 (.i.e Grade Level 08) before the release of the circular to the new base of CONHESS 08 (Grade Level 09) effective from 8th September, 2016 (being the date of release of the circular REF No. HCSF/EIR/CND/S.100/ST/97 by the office of the head of civil service of the federation) as prescribed by the civil service circular, Ref No. B63279/S.7/II/T/273 dated 24th April, 2002 (please refer Annexure C).
3. Commence the employment of fresh graduate nurses on CONHESS 08 and upgrade the existing nursing officers who were wrongly employed on CONHESS 07 instead of CONHESS 08 even after 8th September, 2016 (the date the circular was released) to CONHESS 08 effective from the date of their employment.
Kindly accept the assurances of our esteemed regards.
Signed:
CHIEF (HON.) S.E.O. EGWUENU NURSE G.I. NSHI
National President National Secretary
CC
Commissioner of Health, Imo State
VC, Imo State University
Director, Nursing Services Imo State
News / Joint statement brings nursing voice to Global Conference on Primary Health Care by katty:

October 27, 2018, 11:00:04 PM
ICN and Nursing Now call for nurses to work to full capacity to achieve vision of Astana Declaration
Astana, Kazakhstan; Geneva, Switzerland; 26 October 2018 – The International Council of Nurses (ICN) and Nursing Now today called on governments to remove barriers that impede nurses to work to their full scope to achieve the vision set out in the Astana Declaration. The joint statement was made during the Global Conference on Primary Health Care in Astana, Kazakhstan, 25-26 October, celebrating the 40th Anniversary of the Declaration of Alma-Ata.
ICN and Nursing Now played a key role in bringing the nursing voice to this landmark event. Dr Isabelle Skinner, ICN's Chief Executive Officer was on the panel of the joint WONCA/ICN/FIP1 side event on Who Needs to be in the Modern Primary Care Team to Achieve Universal Health Care. Lord Nigel Crisp, Co-Chair of the Nursing Now campaign, moderated a session on Primary Health Care Workforce, and Howard Catton, ICN's Director of Nursing and Health Policy and Barbara Stilwell, Executive Director, Nursing Now Global Campaign, took part in a parallel session at the Astana Conference on Empowering People at the Centre of Primary Health Care, speaking on The Voice of Women, Nurses and Midwives.
"People must be at the centre of healthcare delivery and able to lead decisions about how their own health is managed and delivered" said Howard Catton. "Putting people first is at the centre of nursing philosophy and practice and nurses have a critical role to play in making a reality of people centred and integrated health care."
Lord Nigel Crisp, Co-Chair of the Nursing Now Campaign emphasized that "a new model of primary health care is emerging with nurses at its heart. They are the health professionals who are closest to the community and can coordinate care, deliver services and work with local people on health promotion, disease prevention and health literacy."
Both ICN and Nursing Now have endorsed the Civil Society Statement which calls on governments to strengthen political leadership and governance; improve financing; enhance accountability; and advance country-led solutions.
"ICN strongly believes that political will is vital to delivering the ambitions of the Astana Declaration" said Dr Isabelle Skinner, ICN CEO, during her presentation at the PHC Conference in Astana. "We call on Ministries of Health to integrate PHC as the foundation of their health systems and ensure adequate financial investments in PHC".
ICN, as the global voice of the over 20 million nurses worldwide, strongly believes that the effective and safe delivery of comprehensive PHC services depends on the strength, capacity and capability of the health workforce. Since nurses make up more than 50 % of the global health workforce, ICN calls on governments to make it possible for nurses to work to their full capacity to achieve the vision set out in the Astana Declaration.
According to health workforce experts there will be a global shortage of 7.6 million nurses and midwives by 2030. Reflecting on the Astana Declaration's commitment to ensuring an adequate public health and primary care workforce to address modern health needs, the joint ICN/Nursing Now statement emphasized that appropriate remuneration and financial resources should be in place to support this workforce.
Annette Kennedy, President of ICN, highlighted that "Ensuring health is a human right is a priority for ICN and a strategic focus of our 2017 and 2018 International Nurses Day resources which highlight how nurses are improving access to health care. Throughout my work as a Commissioner of the WHO Global Commission on Noncommunicable Diseases, I have stressed the important role of nurses in disease prevention and I join my colleagues at Nursing Now to support the commitment of the Astana Declaration to ensuring investment in the healthcare workforce to deliver quality primary healthcare to all."
The Global Conference on Primary Health Care, co-hosted by the Government of Kazakhstan, WHO and UNICEF, aims to renew a commitment to primary health care to achieve universal health coverage and the Sustainable Development Goals. More information on the outcomes of the meeting can be found here.
The International Council of Nurses (ICN) is a federation of more than 130 national nurses' associations representing the millions of nurses worldwide. Operated by nurses and leading nursing internationally, ICN works to ensure quality care for all and sound health policies globally.
Nursing Now is a three-year global campaign run in collaboration with the International Council of Nurses and the World Health Organization. Nursing Now is run by a Campaign Board made up of nurses and non-nurses from 16 different countries. The campaign is a programme of the Burdett Trust for Nursing.
Source : NursingNow.org
Articles / Nursing And Midwifery Leaders Report Progress Towards "Health For All" Goals by katty:

October 27, 2018, 09:37:26 PM
Chief nursing officers, national nursing and midwifery associations and WHO collaborating centres from across the WHO European Region reported positive developments in nursing and midwifery towards achieving Health 2020 and the Sustainable Development Goals during a meeting in Athens on 3–4 October 2018.

Through working group sessions, nursing and midwifery leaders discussed significant progress in introducing bachelor degree education for nurses and midwives, as well as increasing the level of interprofessional education during education and training. Midwives and nurses are taking on new roles, such as nurse prescribing, and are more involved in research to expand the evidence base in nursing and midwifery.

Participants at the meeting also shared information and perspectives about recent developments at the national level, such as the establishment of national nursing registries, new settings in which midwives are delivering services to vulnerable groups, or for minimum staffing levels, driven by evidence-based policy.

The event was guided by 3 overarching themes, in line with the recent high-level meeting in Tallinn "Health systems for prosperity and solidarity: leaving no one behind":

include – improving coverage, access and financial protection for everyone;
innovate – harnessing innovations and systems to meet people's needs;
invest – making the case for investing in health systems.

The meeting and discussions were especially timely, as this year WHO celebrates the 30th anniversary of the Vienna Declaration on Nursing in the era for health for all, with nurses acting as partners in decision-making on health planning and playing a greater role in empowering individuals, families and communities to take charge of their own health.

The network of nursing and midwifery leaders remains strong and of high value for the European Region. Through this network and in partnership, new publications have been developed such as "Simulation in nursing and midwifery education" and an updated edition of "Facilitating evidence-based practice in nursing and midwifery in the WHO European Region". Partners and colleagues are also engaged in cross-country collaboration for piloting the Midwifery Assessment Tool for Education (MATE), developed by the WHO Collaborating Centre for Midwifery Development at Cardiff University.

A full report of the meeting will be published in the coming weeks.

Source : World Health Organisation
News / Bahamas Nurses Union Arranges Meeting Over New Shift System by katty:

October 27, 2018, 06:13:39 PM
NURSES nationwide have hastily arranged a meeting for Friday night to respond to the Public Hospital Authority's announcement that a new shift system for them will go into effect on December 10th.
Bahamas Nurses Union President Amancha Williams said she expects nurses will agitate for a sit-out, adding some of them having called for a strike despite lacking a strike certificate.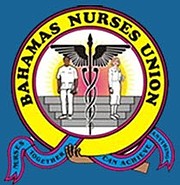 The drama follows PHA's announcement Wednesday that the four on/four off shift will change to a five on/ five off shift in over a month. The two sides dispute what affect the change will have on the well-being of nurses. The BNU insists it will leave them overworked but the PHA says it will reduce chances for accidents and errors. Nurses should be less overworked since more of them will be on duty during a single shift, the PHA says.
The two sides also dispute the legality of the shift change. The PHA says the change was agreed in a 2014 agreement between the BNU and the PHA. Ms Williams, however, insists that agreement is void because it was not adopted in the 2015 industrial agreement. That industrial agreement mandates that both parties agree to any changes, failing which the terms must remain the same until 2022 when the current agreement expires.
Under the new shift, nursers working between 6pm and 6am will receive a $1.75 per hour premium in addition to their standard hourly pay. Ms Williams said this is too low. Nurses in the United States and Canada receive premiums of $5 or more, she pointed out.
She predicted that changing the shift will encourage economic migration for nurses. "If shift change comes in I bet you they will lose another 200, 300 workers and more people would be calling in sick than do so now," she said.
Ms Williams said nurses were blindsided by this week's announcement. Nurses have reacted angrily, she said. "They are tired of PHA treating them the way they treat them. Their response is let's go without a strike certificate. Let's show them we mean business and they can't treat us the way we are being treated."
Most nurses participated in a strike poll this summer, overwhelmingly supporting the move. However, government officials said the poll didn't count because not all nurses were given the opportunity to vote. The nurses have dismissed this as a poorly rationalized effort to withhold a strike certificate from them, noting that the nurses who didn't have an opportunity to vote live in remote islands and were so few in number their votes would not have affected the final result.
"From they denied the strike certificate the nurses lost hope in the government system and the law of the land," Ms Williams said. "That's why you don't play games like that. They made a press statement this week but never gave us a letter to tell us about the shift change first. That's nasty business."
As for Friday night's meeting, she said: "I think what they want to do tonight is sit out until the government decides to sit there and talk to them. The prime minister promised that. When we left his office he said he was going to arrange so that if it takes all day we'll sit down and come to an agreement. We don't have to come to the table. We have an agreement that's not up until 2022 but we decided to come to them to find the best avenue and they have disrespected us."
Source : Tribune
Travel Nursing / Re: US Nurse Registration Step-by-Step Guide for Foreign Educated Nurses by Wendest:

October 26, 2018, 11:30:33 PM
Good day all.. Please has anyone done Criminal background check and fingerprint stuff?
News / NMCN Releases Results of September 2018 Examination for Midwives by katty:

October 26, 2018, 08:16:25 PM
This is to inform you that results of the Professional Examinations for Midwives held in September, 2018 have been approved by the Board of Nursing and Midwifery Council of Nigeria at its 46th General Meeting held on the 25th October, 2018.

2. Summary of the results indicates:
i. Basic Midwifery Programme:
Total of three hundred of thirty two (332) candidates were successful in the examination representing 79% pass.

ii. Post Basic Midwifery Programme:
Total of Seven hundred and fifty nine (759) candidates were successful in the examination representing 85% pass.

iii. Refresher for Basic Midwifery Programme:
Total of one hundred and ninety eight (198) candidates were successful in the examination representing 97% pass.

iv. Community Midwifery Programme:
Total of Ninety two (92) candidates were successful in the examination representing 91% pass.

3. Heads of the training institutions are hereby directed to check for the result of their institution(s) on-line as from Friday 26th October, 2018.

4. Successful Candidates are hereby directed to visit the Nursing and Midwifery Council of Nigeria Portal (portal.nmen.gov.ng) to apply on-line for Registration and Licencing with effect from Monday 29th October, 2018.

5. Please note that on-line registration formalities including payment are to be completed within (90) days from the date of commencement of registration. Also note that late registration attracts a penalty of Thirteen Thousand Naira (N13,000.00) only per applicant after 28th January, 2019.

6. Further to the above, institutions are to submit application for the next Professional Examination- March, 2019 on or before 30th November, 2018. please note that any application received after this date would be out rightly rejected.

7. On behalf of the Board and Management of the Nursing and Midwifery Council of Nigeria, I hereby extend our sincere congratulations to all successful candidates and wish them success in their future endeavour.

Signed:
Alh. Faruk Umar Abubakar
Secretary General/Registrar
News / UGONSA Drags FMC Owerri to FMOH for Excluding Nurse Interns in Internship Advert by katty:

October 26, 2018, 12:01:51 PM
UGONSA has dragged the MD of Federal Medical Centre, Owerri to Federal Ministry of Health for Excluding Nurse Interns in her internship advert placement. Below is a copy of the letter sent to FMOH by the Nursing association

Director Human Resources,
Federal Ministry of Health,
New Federal Secretariat Complex,
Phase III, Ahmadu Bello Way,
Central Business District,
P.M.B 083,
Garki, Abuja, Nigeria.
Sir/Madam,

CONTINUED DISCRIMINATION AGAINST NURSES BY FMC OWERRI: A STITCH IN TIME SAVES NINE

We sincerely appreciate your selfless effort towards ensuring that equity, fairness and inclusiveness reign supreme in our health system.

2. However, we have observed that some elements are deliberately bent on soiling the pious principles of equity, fairness and justice that the ministry has upheld to promote multidisciplinary industrial harmony in our health system.

3. A case in point is that of the management of Federal Medical Centre (FMC) Owerri that has, on two consecutive instances, refused to include the position of nurse intern in their advert placement that listed internship positions of other healthcare disciplines despite all the directives from the Federal Ministry of Health mandating them to do so. The latest of these discriminations against nurses was done vide their advert placement for internship published by Daily Sun Newspaper of Monday 15th October, 2018 (page 20) that listed internship position for other healthcare disciplines except nursing (please kindly refer Annexure A).

4. Recall that we approached your office for your kind intervention when this same management of FMC Owerri in October, 2017 excluded only the position of nurse intern from their advert placement for internship that listed interns of other healthcare disciplines just as they have done in the current dispensation.

5. Recall also that the ministry graciously intervened and directed that they implement the nurses' internship and effect the proper placement of already employed graduate nurses vide several letters and circulars [e.g. Ref No. C2920/S.3/C.2/VOL1/116 dated 12th February, 2018 (specifically addressed to the MD FMC Owerri); Ref No. C.6093/T/16 dated February 20, 2018; Ref No.C6093/T/13 dated 19th June, 2017; Ref No. DHS/800/I/T/8 dated 3rd October, 2017] (please kindly refer to the attached documents).

6. It is therefore very clear that despite the fatherly disposition of the ministry to give a sense of belonging to all categories of healthcare workers, those at the helm of affairs in FMC Owerri, out of primordial sentiment against nurses are bent on treating nurses as outcasts in our health system.

7. Since the circular from the office of the Head of Civil Service of the Federation (HCSF), REF No. HCSF/EIR/CND/S.100/ST/97 dated 8th September, 2016 had made a one-year internship training a compulsory part of nursing education for the Bachelor of Nursing Science (B.N.Sc) degree as is obtainable with the university education of other healthcare disciplines, this type of discriminatory disposition by FMC Owerri against nurses portends grave consequences for the future of nursing education in Nigeria as extant rules have made the baccalaureate education of nurses incomplete and void without the internship training.

8. Because nurses provide the first line of client care and have the highest visibility and number of hours spent with patients in the hospital, common sense should have had the management of FMC Owerri understand that nurses need the opportunity of blending theory with clinical practice offered by the internship training more than any other member of the healthcare team for qualitative care of the lives of people entrusted unto them.

9. We therefore passionately call on you to prevail on the management of FMC Owerri to desist from their penchant for discriminating against nurses by implementing without further delay the graduate nurses' internship and effecting their proper placement as prescribed by extant circulars.

PRAYERS

We passionately call on your good office to prevail on the management of FMC Owerri to

1. advertise the post of nurse interns as was done for the interns of other healthcare disciplines (as published by Daily Sun Newspaper on Monday 15th October, 2018).

2. upgrade existing nursing officers who were on CONHESS 07 before the release of the circular to the new base of CONHESS 08 effective from 8th September, 2016 (being the date of release of the circular REF No. HCSF/EIR/CND/S.100/ST/97 by the office of the head of civil service of the federation) as prescribed by the civil service circular, Ref No. B63279/S.7/II/T/273 dated 24th April, 2002 (please refer Annexure B).

3. commence the employment of fresh graduate nurses on CONHESS 08 and upgrade the existing nursing officers who were wrongly employed on CONHESS 07 by FMC Owerri after 8th September, 2016 to CONHESS 08 effective from the date of their employment.

Attached herewith is your copy of a current letter we wrote the management of FMC Owerri on the subject matter.

Kindly accept the assurances of our esteemed regards.

Signed:


CHIEF (HON.) S.E.O. EGWUENU NURSE G.I. NSHI
National President National Secretary
CC
Director, Nursing Services, FMOH, Abuja
News / Pastor, two others allegedly kill Nurse in Makurdi, Land in Court by katty:

October 25, 2018, 09:53:42 PM
A chief magistrates' court in Makurdi, the Benue State capital, has remanded a pastor identified as Sabastine Igwe, as well as James Akpa, and Michael Ochigbo for allegedly killing a nurse.

According to the News Agency of Nigeria, NAN, the prosecutor, ASP Edward Imo, told the court that the Pastor and his accomplice allegedly murdered the nurse at Anwu Village near Makurdi.

Imo stated that the case was transferred from Obusa Divisional Police Headquarters to the State Criminal Investigation and Intelligence Department on October 17.

The Prosecutor said that one Chief Joseph Awugo of Anwu Village in Idele Oju Local Council in Benue reported the case at the Obusa Police Station, Anwu.

He said, "The nurse identified as Favour Nwojiji, from Abakaliki was found with several machete cuts on her body.

''The police investigation revealed that the accused and others now at large conspired and murdered the nurse.''

The prosecutor also said investigation into the matter was still ongoing and requested for time to enable the police complete its investigation.

However, the plea of the accused persons could not be taken for want of jurisdiction.

The offences contravened Section 97 and 222 of the Penal Code, Laws of Benue State, as amended.

The Magistrate, Mr Isaac Ajim, adjourned the case until November 26, for further mention.
Source: Daily Post