News / Sierra Leone President Announces First Strategic Plan For Nursing Profession by katty:

March 30, 2019, 05:32:14 AM
President Julius Maada Bio last week Tuesday 19 March 2019, formally recognised the sacrifices and hard work of nurses and midwives in Sierra Leone, as he announced the country's first Strategic Plan for developing the nursing and midwifery profession.
Speaking about the dedication and commitment of nurses and midwives, president Bio said: "I am always curious but eternally thankful about how nurses and midwives combine their professional training with acute critical thinking, and mix all of that with compassion, care, communicating with empathy, and building trust as caregivers".
Addressing the conference of the West African College of Nursing and Midwifery, the Fifteenth Biennial General Meeting and Twenty-Fourth Scientific Session and Thirty-Ninth Council Meeting on the theme: 'The Role of Nurses And Midwives in Building Global Health Security', president Bio said he admires their deep sense of integrity and discipline, their responsiveness as the only source of hope to the pregnant, the ailing, and the sick, and their ever calm, dignified and transformative composure in the face of challenges.
"The aims and outcomes of this conference align very closely with my flagship programme – investing in human capital development. As I have emphasised severally, human capital development involves feeding the mind through free quality education, feeding the body with food security initiatives, and taking care of the human body through delivering affordable and quality healthcare. Only an educated, productive, and healthy population can drive sustainable development in a nation.
"Let me digress for a moment and bestow special praise on our midwives. For every new child that you midwife; for every mother's life that you save during childbirth, thank you. The great work that you do for humanity often gets reduced to statistical figures about maternal and child mortality.
"For me, every cry of a new-born baby and every smile of a new mother reminds me as a leader that I must work even harder to support, and continue to advocate for and invest in women's health and in primary and maternity health care services," he said.
President Bio also said that his government recognises and has granted nurses the professional autonomy and authority to make professional decisions and act freely, in accordance with their professional training and expertise.
"To my mind, this recognition empowers nurses to provide nursing care within the full scope of their practice. But, this also should be balanced against concerns about patient safety and patient health outcomes. I am therefore encouraged that in Sierra Leone, as in parts of the sub-region, a regulatory nursing and midwifery council has been set up that will oversee overall professional standards of nursing practice and ethics and also monitor service delivery to patients," he said.
The President told the conference that his government is working to address the working environment and conditions of health care professionals in the country, adding that he has therefore increased budgetary allocation to healthcare to 15% of the national budget.
He said the government has also undertaken the refurbishment of key hospitals, constructed peripheral health units, and provided free ambulance service in various districts across the country.
The principal of the National School of Midwifery, Dr. Joan Shepherd, said the presence of president Bio at the conference is a resounding testament of his commitment to building a strong, resilient and responsive healthcare workforce; and more importantly a manifestation of his support to moving the nursing and midwifery agenda forward in Sierra Leone.
"In these challenging times, nurses and midwives, who form the largest workforce globally, deserve more attention and focus more than ever before. There has been an increase in the importance of the work of nurses and midwives globally. We are players in building global health security and we remain at the centre of the global health system," she said.
She commended the government for the bold step in declaring rape and sexual violence as a national emergency, and expressed appreciation for the recent increase in the salaries of nurses and doctors across the country, and that this has sent a clear message of recognition of those professionals as the backbone of health service delivery.
The Nurses and Midwifery Strategic Plan 2019-2023, president Bio said, contains six major pathways for developing nursing education and practice in Sierra Leone.
Source : Sierra Leone Telegraph
News / Woman with 2 Uteruses Gives Birth to a Baby Boy — and Then Twins 26 Days Later by katty:

March 30, 2019, 04:51:54 AM
A new mom got the surprise of her life when she gave birth to twins just 26 days after delivering her son.
Arifa Sultana welcomed a baby boy in late February. A few weeks later, the 20-year-old Bangladeshi woman "came to the hospital complaining of lower abdominal pain," Dr. Sheila Poddar, a gynecologist at Dhaka's Ad-Din Hospital, told CNN.
After Sultana underwent an ultrasound (a procedure she didn't have done during her first pregnancy), doctors found something remarkable: she had two uteruses — and the second contained twins
She then welcomed a boy and a girl after Dr. Poddar performed a cesarean section. "All three children are safe and healthy. The mother is also fine," the doctor shared with CNN.
Mayo Clinic defines the condition uterus didelphys (or "double uterus") as "a rare congenital abnormality" where the body doesn't behave the way it usually does as the uterus develops. Normally, the two small tubes that it begins as fuse together to create one large organ.
But sometimes, "the tubes don't join completely," and "instead, each one develops into a separate structure," Mayo explains. "Women who have a double uterus often have successful pregnancies. But the condition can increase the risk of miscarriage or premature birth."
"It is not very common to have two uteruses," Dr. S.N. Basu, head of obstetrics and gynecology at New Delhi's Max Healthcare Hospital, told CNN. "When the uterus develops, it comes from two tubes, and those tubes fuse together. For some women, the fusion does not occur, and the dividing wall does not dissolve."
CNN reports that there is only a one-in-a-million chance of having uterus didelphys and delivering twins, according to the National Institutes of Health.
Dr. Basu explained to CNN, "From rural areas, people don't know what is wrong with them. They don't know how many children they are pregnant with and sometimes whether they are pregnant also."
Source: Yahoo News
News / Nurse's Murder: Ugwuanyi Offers N5m To Anybody With Information On Killers by katty:

March 30, 2019, 04:23:24 AM
..Donates N10 million to wife, children of deceased Uzo-Uwani scribe
In a firm demonstration of his administration's utmost concern and commitment to apprehending those behind the assassination of the Head of Nursing Services at the Federal Psychiatric Hospital, Enugu, Mrs. Maria Amadi, Governor Ifeanyi Ugwuanyi has offered N5 million to any person or persons with information on the perpetrators.
Gov. Ugwuanyi made the offer when members of National Association of Nigerian Nurses and Midwives, Enugu State Chapter, accompanied by Joint Health Sector Union and Association of Resident Doctors, visited him at the Government House, Enugu, to seek his intervention towards the unraveling of the assassins.
The governor who disclosed that the money will be made available immediately to the State Commissioner of Police, Suleiman Balarabe, stressed that it will go a long way in ensuring that those who perpetrated the dastardly act were apprehended and made to face the wrath of the law.
Gov. Ugwuanyi condemned the unfortunate incident and promised "to get to the root of this crime". He also commiserated with the families of the deceased and her colleagues, saying: "I am sincerely saddened by the gruesome murder of your colleague. I share in your grief. It is a solemn moment for all right-thinking persons".
The governor, who disclosed that he had made several interventions to ensure peace in the hospital, said he didn't know that the crisis in the establishment had taken a new dimension.
He promised to do all that was possible to give late Dr. Amadi justice and ensure that such heinous act does not recur in the state.
His words: "To tell you that we are serious, I am making available the sum of N5 million to the Commissioner of Police, Enugu State Command for any person or persons that will provide information about the people that killed this nursing officer.
"It is a bad story and we will get to the root of this crime. You have done well by showing your grievances peacefully. It has shown that you love the late Dr. Maria Amadi and I know that wherever she is, she will know that her colleagues did not abandon her".
In a related development, Gov. Ugwuanyi following the unfortunate killing of the Secretary to Uzo-Uwani Local Government Area, Dr. Nnamdi Peter Ogueche by yet-to-be-identified hoodlums, approved the release of N10 million to the wife and children of the deceased.
The governor's gesture was for the upkeep of his immediate family in keeping with his commitment to assist them to overcome their challenges.
Late Dr. Ogueche's burial, according to the Uzo-Uwani LGA Chairman, Barr. Fidelis Ani, who expressed the gratitude of the people of the council to the governor for the benevolence, has been scheduled for April 5 at his country home, Adaba. #amokelouis
Upcoming Conference / WHO Consultation on Strengthening quality Midwifery Education for UHC 2030 by katty:

March 29, 2019, 09:37:50 PM
Dear Members
We would be very grateful if you could circulate this link : Global online consultation on the joint WHO-ICM-UNFPA-UNICEF report "Strengthening quality midwifery education for UHC 2030"
Have your voices heard!
Check out the evidence, let us know what is missing?
Find out what the global consultations have prioritized for action.
Do you think the new 7-Step Action Plan addresses the key activities needed?
Tell us how YOU will make this happen, and what you want others to do to help make this happen.
We ask that you help us to finalize this first working draft from which a final concise document will be developed with your feedback, by completing this global online consultation. Consultation open 27 March – 5 April 2019.
http://bit.ly/2CJbxOp
Many thanks
Fran
Fran McConville,
Technical Officer, Midwifery
MCA Dept. & Office of Chief Nurse
WHO HQ, Geneva
Landline + 41 22 7912 625
Mobile +41 79 475 54 55
News / Ghana: SNMTC Principal Urges Nursing Student On Dress Code by katty:

March 29, 2019, 04:06:01 PM
Female trainees in various nursing training colleges in the country have been urged to eschew immoral behaviour and dress decently to uphold and preserve womanhood.
They are also advised to make acceptable hairstyles as required by the nurses' code of dressing.
Mr David Amalba Ayine the Principal of the Sunyani Nursing Midwifery Training College (SNMTC) emphasized that female trainees exposed themselves to unnecessary dangers if they dress to expose sensitive parts of their bodies.
Addressing the 10th Matriculation ceremony of the College, which ushered into the College, 397 fresh students, Mr Ayine said indecent dressing was contrary to the professional ethics of nursing.
The fresh students comprised of 340 females and 57 males and are pursuing Programmes in Registered General Nursing, Registered Midwifery and Registered Nurse Assistant.
They are among a total of 2,357 candidates who applied for admission into the college in the 2018/2019 academic year.
Mr Ayine explained that every profession, had a standard code of dressing and told the students to desist from emulating other professional celebrities in their dressing.
He told the fresh students that their continuous stay in the college and successful completion largely depended on academic performance and discipline.
He explained that the college was progressing steadily saying, it obtained 50.4 percent pass in the Registered General Nursing Licensing Examination in 2018.
The first batch of the Registered Midwifery students also obtained 64 percent in the licensing examination.
Mr Ayine said the college was currently accommodating 100 percent of its female students in campus, adding that, the college had enough funds in its IGF and it was waiting for approval from the Ministry of Health to construct a male hostel as well.
He described the male students' resident outside the campus as a source of worry for the management as they were also concerned about their security and welfare.
The principal said the untarred road network in the College gave cause to erosion during rainy season and rendered some areas of the College inaccessible and appealed to the Sunyani Municipal Assembly to come to their aid.
Another daunting challenge, he mentioned was the security of the resident female students, which he said was under threat as thieves periodically sneaked in to steal the students laptop and mobile phones.
Mr Ayin appealed to the Regional Police Command to come to their aid by assigning one police officer on duty at night inside campus to support the college unarmed security personnel.
Mr Martin Obeng, the Sunyani West District Chief Executive advised the students to concentrate on their books, pass their examinations and go out to serve society in humility.
Source: --Ghana Web
News / Nigeria: Enugu Nurses Protest Murder of FNHE Head of Nursing, Maria Amadi by katty:

March 29, 2019, 03:50:30 PM
Members of Enugu State Branch of the National Association of Nigeria Nurses and Midwives and Health Workers of the Federal Neuropsychiatric Hospital Enugu, on Friday protested the 'gruesome murder' of their colleague, Mrs. Maria Amadi, demanding that her killers be brought to justice.

The health workers who carried placards with various inscriptions such as: 'We demand safety of lives in FNHE;' 'We need speedy investigation;' 'We demand government to look into the crisis in FNHE;' 'Killers of Dr. Maria Amadi have murdered their sleep,' etc.," marched to the Police headquarters and the Government House, chanting labour songs.

They also called for urgent intervention by relevant authorities to bring to justice the killers of their colleague who was allegedly murdered by unknown gunmen in front of her house on March 21, 2019.

Late Amadi, Head of Nursing Services, Federal Neuropsychiatric Hospital Enugu and a mother-of-two, was allegedly shot dead on Thursday, March 21, 2019 at about 4pm in front of her house at Federal Housing Estate, Enugu, by suspected assassins that were said to have trailed her from her office.

Addressing the workers at the Neuropsychiatric Hospital before embarking on the protest, state chairman of Nigerian Labour Congress, Viginus Nwobodo, charged the Police to ensure that Amadi's killers do not go scot-free.

"The killers of Mrs. Amadi can only run now but cannot escape justice. I know our Police can catch them if only they want to do their job," Nwobodo said.

Also, in a protest letter to the Acting Inspector General of Police via the State Commissioner of Police, Ezekiel Omeh and Phyllis Uzokwe, chairman and Secretary of NANNM respectively, called for an urgent investigation of the killing.

They said that nurses and other health workers in the Federal Neuropsychiatric Hospital and the entire nurses in the state were aggrieved and afraid to go about their lawful duties for fear of being the next target.

Source : Punch Newspaper
News / South Africa Nursing Union to UK Recruiters: Leave Our Nurses Alone by katty:

March 29, 2019, 01:19:24 PM
South African unions have slammed the renewed and vigorous drive by England to recruit thousands of nurses to boost manpower in their hospitals.
The Democratic Nursing Organisation of South African (Denosa) has urged government to retain nurses before more are lost to the UK.
This followed a report that was released in the UK on the severe shortage of nurses in England and the advice from policy experts that managers of hospitals should personally fly to low and middle income countries to actively recruit nurses to work in the National Health Service (NHS) in England.
Denosa president Simon Hlungwani said: "We would like to urge the National Department of Health (NDoH) to put in place, urgently, a staff retention plan before South African nurses leave for England in large numbers, which will further hurt the country's own National Health Insurance (NHI) plan."
He said the department's staff retention that was in the form of occupation-specific dispensation (OSD) for nurses from 2007, had long lapsed, therefore there was no other plan to discourage nurses from leaving the country.
Hlungwani said: "When OSD was implemented in July 2007, within six months 12000 nurses had returned to the country and within a year the rate of job applications by South African nurses to the UK had dropped by almost 80%."
Department spokesperson Popo Maja said there was nothing they could do about the recruitments.
"This has happened before, it's not new. It is one's decision to stay in the country or leave. We are not in a position to stop them," said Maja.
Hlungwani added that their concern about the report was that it threatens to worsen the South African shortage of nurses and thus the quality of healthcare service.
"The increase in the effort of recruiting nurses by England will make it easy for local nurses to leave for greener pastures because the conditions they work under in South Africa are extremely poor and demotivating, to say the least," Hlungwani said.
According to UK-based website Prospects, the salaries for fully qualified nurses to more senior levels such as nurse advanced, modern matron and nurse consultant start from R30338 to R94892 per month.
It has been reported that assistant nurses in SA earned about R95000 per annum in 2016.
Qualifying nurses without employment said they appreciate Denosa's effort to resolve the issue.
However, they said they would seize the opportunity to go and work in the UK because of the unemployment rate in South Africa.
"I don't see any reason for me to be here. My parents sent me to school to get an education so I can at least get employment. But that didn't help. I only worked for a year at a healthcare centre and my contract was never renewed. I do apply at clinics and hospitals but because I don't have money to bribe for employment, I am at home doing nothing," said 32-year-old Zandile Masoka, a qualified professional nurse.
Enrolled nurse Sibongile Malaai, 46, said she had to settle for counsellor jobs as she never got employment for her qualification.
"I was later told that there was no money to pay me and retrenched. I am still unemployed. When you go to a clinic, you find that only two nurses are on duty, and when you ask why, they tell you that there is a shortage of staff while we are sitting at home with qualifications," Malaai said.
The National Education, Health and Allied Workers' Union (Nehawu) national spokesperson Khaya Xaba echoed Denosa's sentiments.
"Our nurses should not leave South Africa because already there is a shortage of them in the Health Department," Xaba said.
He said the public health service is understaffed, leading to patient complaints about ill-treatment.
"There is a situation where one nurse does the job of three nurses. We have been calling for the government for the filling of vacancies in public service facilities. And we also appeal to our government to ensure that they look into the conditions of the facilities and salaries of the employees to avoid the loss of our nurses to the UK."
Source: Iol
News / Indonisia: Nurse dies after allegedly injecting himself with leftover sedative by katty:

March 29, 2019, 01:12:17 PM
Agung Nugraha, 21, a nurse at Adam Thalib General Hospital in West Cikarang, Bekasi, West Java, was found dead in the hospital's lounge after allegedly injecting himself with leftover sedative on Tuesday.
The head of the West Cikarang Police's criminal investigation unit, First Insp. Elman, said the deceased was found lying on a chair, his face was blue and he had a number of track marks on his arm.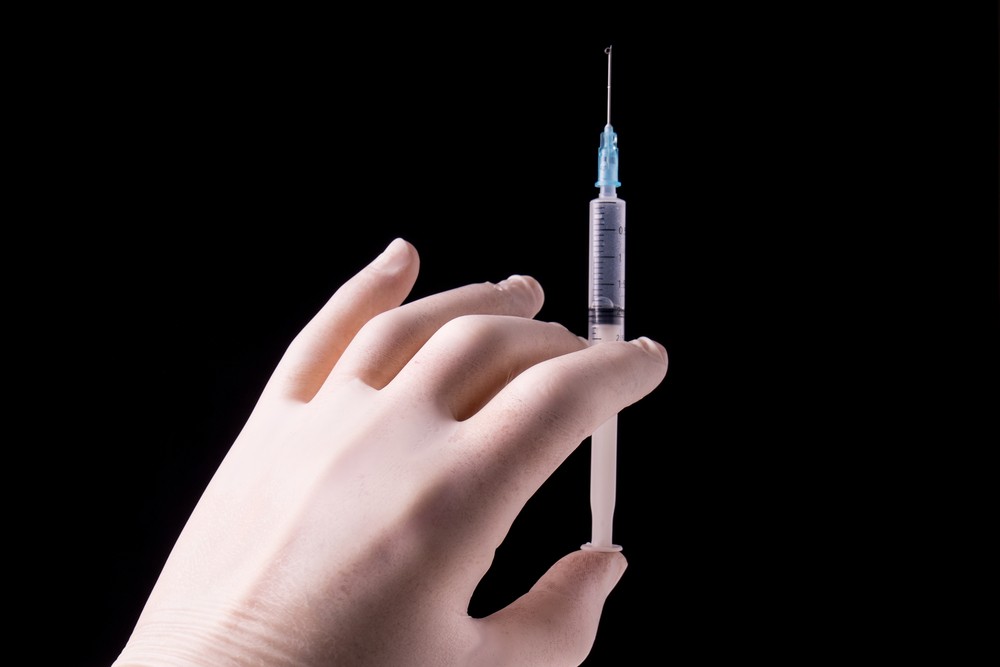 Elman said Agung had alleged injected himself with rocuronium bromide.
"It calms the body. This is a sedative, which is used as an anesthetic to relax the muscles," Elman said on Thursday as quoted by tribunnews.com.
The police also found three syringes, three alcohol swab sachets, two 5 milligram ampoules of Midanest (which contains Midazolam Hcl) and one 10 milliliter bottle of NaCl at the scene.
Elman said he suspected that Agung had often injected himself with sedatives because of the many track marks on his body.
"We found track marks on his left and right hands as well as his legs. He injected himself on his legs because it was covered in dried blood."
Based on the hospital's explanation, he said, leftover sedatives have always been kept in the lounge before it was discarded.
The police are now exploring the possibility that the hospital was negligent when discarding leftover medicine.
"We will talk to people in the pharmacy unit, nurse supervisor head, doctors, and hospital owner. We want to know the flow of the leftover medicine and how a nurse got hold of it," Elman said. (ggq/evi)
News / HIV-positive Woman Donates Kidney to HIV-positive Recipient, First of it Kind by katty:

March 28, 2019, 06:41:32 PM
An Atlanta woman became the first living HIV-positive kidney donor in the world on Monday when surgeons at Johns Hopkins Medicine in Baltimore transferred her organ to a recipient who is also HIV-positive, according to a statement from the medical center. Both the donor and the recipient, who wishes to remain anonymous, are doing well.
Nina Martinez, a 36-year-old public health consultant, acquired HIV as a 6-week-old in 1983, when she received a blood transfusion in the years before blood banks began routine testing for the virus. HIV damages the immune system and interferes with the body's ability to fight the organisms that cause disease.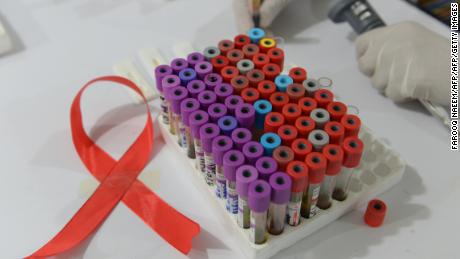 Despite her illness, Martinez's enduring spirit is audible.
"I really want people to reconsider what living with HIV means," she said from her hospital bed two days after her operation. "If anyone is proof that you can live a lifetime with HIV, that is myself. I've been living with HIV for 35 years -- pretty much the length of the epidemic in the United States."
Dr. Dorry Segev, a professor at Johns Hopkins University School of Medicine and the surgeon who performed Martinez's operation, said the historic surgery is "really a celebration of HIV [medical] care and its evolution."
Giving 'HOPE' to people living with HIV
Until 2013, the United States did not permit HIV-positive organ donations, Segev said: "I was watching people with HIV die on our transplant list, and I was watching us have to decline every single potential donor, whether deceased or living, just because they had HIV."
No one considered HIV donor transplants feasible based on two concerns: The virus itself can injure the kidney, and antiretrovirals -- the drugs that control HIV -- are toxic to the kidney. "We had to show that certain people with HIV could be healthy enough to be a kidney donor and to live with only one kidney," Segev said.
As people live longer with HIV, they are experiencing more kidney failure related to high blood pressure, diabetes and heart disease, Martinez explained. "Because people living with HIV are disproportionately impacted by the length of the donor wait list, if you are living with HIV, you are nearly twice as likely to pass away while waiting for a kidney," she said.
The passage of the HIV Organ Policy Equity (HOPE) Act in November 2013 allowed researchers to conduct studies of organ transplants from HIV-positive donors to HIV-positive recipients. The act does not give priority status to HIV-positive patients but provides a donor pool specifically for people living with HIV.
Read full story from the original source
https://edition-m.cnn.com/2019/03/28/health/hiv-positive-living-kidney-donor-bn/
News / Ondo State Shuts Hospital for Training Auxiliary Nurses (Quack Nurses) by katty:

March 28, 2019, 06:10:19 PM
-Says private hospitals can use CHEWs if they can't afford to employ a registered nurse
Ondo State Government on Thursday sealed off a private hospital in Okitipupa reportedly owned by Dr. Odusola Aribo for training auxiliary nurses against the established law.
The Acting Permanent Secretary Ministry of Health, Dr. Dipo Durojaye, after being briefed by the Ministry's Monitoring team, who monitored hospitals in Okitipupa, said Aribo also started a hospital without following laid down regulations.
Durojaye added Aribo did not register the hospital with the State Ministry of Health, which makes it illegal.
He said it would not be business as usual in the State health sector as government will descend heavily on quacks and those opening hospitals indiscriminately.
The Acting PS vowed that any private health institution indulging in the training of health personnel would be sanctioned stressing government will not allow the life of the people to be endangered.
He also warned Patient Medicine Stores operating as hospitals and treating patients to desist from such acts, which according to him, posed great threat to the well-being of the society.
The Director Hospital Services, Dr Richard Adesoji, said quacks are dangerous to the health sector as they were not properly trained and could not make correct diagnosis.

He disclosed hospitals that cannot employ qualified Nurses can make use of Community Health Extension Workers (CHEWS) as agreed at the National Council on Health.

The Director Nursing Services, Mrs. Alice Ogundele, who led the monitoring team to Okitipupa, said it was alarming that some hospital in that locality had more than 50 quacks in training when even some accredited Schools of Nursing and Midwifery were only allowed to admit 50 or less.
Mrs. Ogundele said this trend was dangerous to the nursing profession as it will not allow qualified nurses getting jobs as these quacks are source of cheap labour.
Some other hospitals visited in Okitipupa are St. Peter's Hospital, Akingbola Hospital and Oresanya Hospital where student trainees took to their heels on sighting the monitoring team.
The three hospitals were served letters of warning to desist from acts that are capable of endangering the health of the people or face seriously sanctions and eventual.
Source : The Nation Newspaper