Nursing Jobs / PAMO University of Medical Sciences (PUMS) 2018 Vacancies for Nursing Lecturer 1 by katty:

July 19, 2018, 02:39:06 PM
PAMO University of Medical Sciences (PUMS), Port Harcourt, Rivers State, invites applications from suitably qualified candidates to fill the vacant Academic position below in the University:

Position: Lecturer I

Location: Port Harcourt, Rivers
Faculty: Allied Health Sciences
Department: Nursing Science

Required Qualifications and Experience
* Applicant must have a good First Degree and a Doctorate Degree in the relevant discipline with at least five (5) years of teaching and research experience in the relevant areas in a University
* Applicant must have been a Lecturer II for three (3) years and possess a good record of scholarly publications of at least four (4) Journal papers or three (3) Journal papers plus two (2) referred proceedings.

Salary and Allowances
* Salaries and allowances are at enhanced levels above those presently in Public Universities in Nigeria.

Conditions of Service
* As contained in the Human Resource Policy Document.

Application Closing Date
15th August, 2018.

How to Apply
Interested and qualified candidates should submit twelve (12) copies of their Applications and Curriculum Vitae with full documentation including passport photograph and photocopies of Certificates and Awards. All documents, with the position applied for at the top left hand corner of the package, shall be addressed to:
The Registrar,
PAMO University of Medical Sciences,
Port Harcourt,
Rivers State.

Note:
* Candidates must request their referees to forward references on them in a sealed envelope marked "Referee Report" with the name of the candidate underneath directly to the Registrar.
News / HIV Positive Patient Lands in Court for spitting on Nurse Treating Him by katty:

July 19, 2018, 10:08:11 AM
He spit on her and said "taste the last kiss of death,"

An Aliceville man who police say is HIV positive is charged with felony assault after spitting on a nurse at Northport Medical Center.

Montrel Dewaun Minor, 28, spat on the RN while he was being treated in the hospital's emergency room last month, telling her to "taste the last kiss of death," according to court records.

According to the Centers for Disease Control, HIV is not transmittable through saliva.

The incident occurred June 11 at 6 p.m., according to the report filed by Northport Police. The report doesn't specify why Minor was being treated at the hospital.

Minor "became belligerent and combative, and had to be physically restrained in order to receive the treatment," a NPD officer wrote in the report. After he was restrained, he was able to raise himself on the gurney and spit on the nurse, according to the officer. Minor's saliva came in contact with her mouth, nose and face, according to the report.
source: Tuscaloosa News
News / More Indian Students are choosing Nursing because of Scarcity of Nurses in UK,US by katty:

July 19, 2018, 08:50:13 AM
Two years ago, Maharashtra touched a record high with its nurses emigrating to foreign countries.
New specialisations in radiology, palliative care and neonatal care in the US and the UK and in Ireland and Norway with lucrative jobs have had a trickle-down effect on more students choosing nursing. In India, their working conditions and salaries are poor, but the demand is growing.
Suman Tilekar, treasurer of Maharashtra Government Nurses Federation, said there is an increase in nurses going to the Middle East countries along with the US and the UK.
Going abroad is a trend among nurses from Kerala, but nurses from Maharashtra prefer not to stay away from their families and hence don't venture out, she added.
"A change is coming. Low pay, despite 8-9 hours of work in private hospitals, has led to nurses from the state to choose job opportunities abroad. They must compulsorily serve in the country for two years after which they can apply for jobs abroad. Once they get an offer, they apply for a No Objection Certificate from the Maharashtra Nursing Council to work abroad," she added.
PU Mary, DE Society's Smt Subhadra K Jindal College of Nursing said the women dominated area is also being accepted by men. "Students from the state are taking up nursing more as career prospects are bright in this field, especially the chances to go abroad. We conduct all admissions via the National Eligibility cum Entrance Test.
The state students after qualifying must register themselves via Directorate of Medical Education and Research CET cell which will generate a separate state rank list. Allotments will be done based on the ranks according to this." Anushree Mandal, an MSc student specializing in psychiatry, said she wanted to go into teaching in nursing and would do her doctorate.
"There are jobs if you have good marks and good knowledge of the subject and tutors are in demand. If I change my mind, I can also work as a staff nurse. Private sector does not pay well but the government sector is good," she added.
Rajiv Yeravdekar, dean, faculty of health & biological sciences, Symbiosis International (Deemed University), said new-age careers are nurse informatics, critical care nursing, coronary care nursing, palliative care nursing, nursing leadership and management, rehabilitation nursing, gerontology nursing and chronic disease management nursing.
Nursing informatics specialists' can also go for nurse communicators, nurse managers, nurse programmers, and nurse vendors, he added. It requires a special master's degree programme. "Genetic nurse, nanotechnology, stem cell technology nursing, holistic nurse, home healthcare nursing and robotic nursing are more fields. Nurse statisticians, clinical research and pharmaco vigilance are highly lucrative," Yeravdekar said.
Source: TOI
News / Migrant Nurses in New Zealand are experiencing Racism and Cultural Scrutiny by katty:

July 19, 2018, 08:40:58 AM
Migrant nurse told 'speak English you Asian, or go home'
Migrant nurses are experiencing racism and cultural scrutiny daily in New Zealand with experts saying "it's time to talk".
A Massey University study released today revealed dozens of cases of patients refusing care from migrant nurses and cultural barriers between staff putting patients at risk.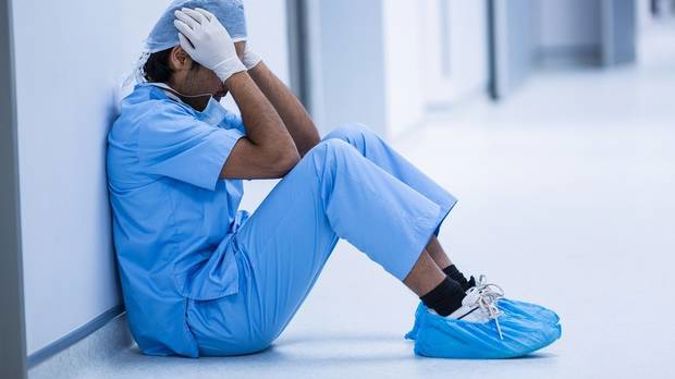 The research, led by associate professor Margaret Brunton, involved 53 face-to-face interviews and nation-wide online survey released to seven of the 20 district health boards.
Brunton said she was surprised by the extent of cultural barriers that emerged within the study and felt it prompted further discussion.
The Herald spoke to two migrant nurses, who cannot be identified, about the racial abuse they had faced.
An Auckland senior nurse who has worked in the country for over 10 years said she was once called a "f**ken Asian b***" by a 12-year-old patient.
"I think the one that sticks out the most was when a patient told me they wanted a 'white nurse'."
She said some people don't realise just how much hurt those kind of comments can cause.
"I had to walk out but there's nothing I can do when it happens, I just have to take the abuse and carry on with my work."
An Indian nurse practitioner working in Palmerston North said cultural tensions she had experienced came not only from patients but also fellow staff.
"A nurse I worked with once put a sign up in the ward saying 'Kiwi nurses only' after a male patient made it clear he didn't want Indians looking after him," she said.
Despite having worked in the country for eight years, gaining her Masters degree in health care and becoming a highly qualified nurse practitioner, racism continues to haunt her.
"It doesn't matter how qualified I am or that I've passed my English speaking exam, there's a barrier."
Brunton said it was not surprising, in the high-pressure and under-resourced environment that nurses work in, that cultural differences can lead to negative feelings.
"We are often told that exposure to different cultures leads to acceptance, but that requires the time and space to explore differences. That's not possible for most nurses so the differences more commonly cause frustration, which impedes effective patient care."
She said this was the first research of its kind so it was hard to compare if it was getting worse but with the increase of migrant nurses she imagined it was.
"Around one-quarter of registered nurses in New Zealand have qualified overseas and both New Zealand and internationally-qualified nurses need to adapt to the changes this brings," Brunton said.
Brunton said New Zealand nurses who responded to the survey recognised the clinical expertise of their foreign counterparts, they wanted their colleagues to be able to speak up and advocate for patient wellbeing, rather than being merely task-focused.
But she said migrant nurses reported unrelenting scrutiny of their practice.
"One migrant nurse described his workplace as being 'like having a dinner with your in-laws — everything that you do will be judged'.
"He felt he had to be cautious about everything he said," Brunton said.
She said 93 per cent of participants in the survey reported that they had sought help at work for understanding cultural differences in practice.
"We know they are asking for help ... more needs to be done."
Source: NewstalkZB
News / Gombe State Govt. trains 96 midwives, nurses on obstetrics by katty:

July 18, 2018, 05:34:30 PM
GOMBE State Ministry of Health says it has conducted one-week practical training on obstetrics for 96 nurses and midwives who graduated from School of Nursing and Midwifery Gombe.

Obstetrics is the field of study concentrated on pregnancy, childbirth and postpartum period.

As a medical speciality, obstetrics is combined with gynaecology under the discipline known as obstetrics and gynaecology, which is a surgical field.

The Gombe State Commissioner for Health, Dr Kennedy Ishaya, told the News Agency of Nigeria (NAN) in Gombe on Tuesday that the training was a prerequisite to becoming a registered member of the National Council of Nurses and Midwifery.

He said that the last time such training was conducted in Gombe was in 2014, noting that beneficiaries were those who graduated with Basic Midwifery in School of Midwifery, as well as graduates of School of Nursing but with one year experience in Post Basic Midwifery.

Ishaya added that during the training, participants were equipped with the practical scheme that would
enable them to assist expectant mothers and newborn in a professional way.

He noted that "the training was mainly obstetrics, participants were practically taught how to handle a pregnant woman to have a smooth delivery, detect danger, provide resuscitation and ensure immunisation at infant stage."

The commissioner said that after the training, the ministry sent a list of the participants to the National Council for Nurses and Midwives for onward posting to rural communities, where they would put what they were taught into practice for two years.

He, therefore, appealed to the nurses and midwives to accept the posting in good faith.
Source: Tribune Newspaper
News / New York to Pay Nurses $20m for Not Listing Nursing As a "Physically Taxing Job" by katty:

July 18, 2018, 05:30:36 PM
Press Release: The New York State Nurses Association (NYSNA) announced today a historic multi-million-dollar settlement of sex discrimination claims against the City of New York that affects over 1,600 nurses who work in the City's public hospitals.

The case was handled by prosecutors from the U.S. Attorney's office in the Eastern District of New York.

"The settlement is a victory for all nurses and a testament to the hard, physically demanding work that nurses do every day for those in need of care in the public hospitals. It is an acknowledgement of the injustice done to our sister and brother nurses who were denied recognition of the difficult nature of our work, all based on the discriminatory perception that nurses are mostly women and women's work isn't physically strenuous," said Anne Bové, NYSNA Board Member and one of the plaintiffs in the case. "This was a great historical injustice against nurses and though the past cannot be changed, it is high time that the injustice be recognized and that affected nurses are at least compensated for being excluded from earning the same pension rights that other workers in physically taxing jobs received solely on the basis of sex."

The settlement is based on a sex discrimination complaint filed by NYSNA and four NYSNA-represented public sector nurses ten years ago after the City of New York repeatedly refused to recognize that the overwhelmingly female nursing workforce performs "physically taxing" work and is entitled to equal treatment with the dozens of predominantly male job titles that are formally included on the list.

Job titles that are classified as "physically taxing" are allowed to retire early with no reduction in their pensions because their jobs are physically strenuous. Under the Physically Taxing pension rules, qualified employees in the Tier 4 55/25 and 57/5 pension plans can retire as early as age fifty if they have worked for twenty-five years or more. The City of New York had discretion to add titles to the physically taxing list of titles eligible for early retirement. The city recognized jobs that were traditionally performed by men like bricklayer, mechanic, drill operator, paver, exterminator and dozens of others as physically taxing and eligible for early retirement, but excluded jobs that were normally performed by women like registered nurses and midwives.

Starting in 2004, NYSNA made repeated requests that those nursing job titles be added to the list of "Physically Taxing" occupation titles – to no avail. Although the City had the power to update the list, it repeatedly refused to add the registered nurse or midwife titles represented by NYSNA.

In July of 2008, Anne Bové, three other nurses, and NYSNA filed a formal charge with the United States Equal Employment Opportunity Commission (EEOC) alleging the City of New York discriminated against them on the basis of sex because registered nurse and midwife titles were not on the "Physically Taxing" list.

The EEOC agreed – finding that the physical requirements needed to care for patients in public hospitals across the city exposed nurses to rates of injury, illness and physical strain that are among the highest of all job titles. Nurses are on their feet for most of their shifts, are required to lift and transport patients and equipment amounting to thousands of pounds, are exposed to a wide range of communicable diseases, face high rates of workplace violence, and are exposed to various environmental hazards.

More than 1,600 negatively affected nurses will share in the $20.8 million-dollar settlement, based on their particular age and years of service. Under state law, only nurses who are in the Tier 4 55/25 and 57/5 pension plans are eligible for physically taxing pension rights. Employees who are in the Tier 4 62/5 or the Tier 6 pension plan that went into effect in April 2012 are excluded from the "Physically Taxing" pension plan provisions by state law, and thus cannot participate in the settlement.

"NYSNA thanks the City of New York for their settlement today and for finally recognizing that nurses and midwives are among the hardest working residents of this city. Unfairly denying pension benefits to NYSNA nurses was wrong and fixing this wrong was long overdue. Regardless of our gender or occupation, nurses are as deserving as anyone of equal benefits and respect for the tireless work we do every single day," said Judith Cutchin, RN, NYSNA Board Member and President, NYSNA's H+H/Mayorals Executive Council

"We wanted to acknowledge and thank both the U.S. Attorneys working on this case, as well as the Office of Labor Relations, for their efforts in helping us bring this matter to such a positive conclusion. The settlement agreement, reached after more than a decade, recognizes that public health nurses who care for our most vulnerable population perform work as strenuous and taxing as that in the male dominated professions," said Susan Davis, General Counsel for NYSNA and Partner at Cohen, Weiss and Simon, LLP.

"City nurses and midwives care for sick and injured adults, juveniles and infants through long days and nights under difficult circumstances, and rightfully should be recognized as doing physically taxing work," said United States Attorney Richard P. Donoghue. "Equal treatment under law means just that, equal treatment and this Office is committed to ensuring that women are treated fairly and equitably in the workplace."

SOURCE New York State Nurses Association
News / NANNM Begins Constitutional Conference To Review Obsolete Laws by katty:

July 18, 2018, 02:52:49 PM
The National Association of Nigeria Nurses and Midwives is to begin the long awaited constitution conference next week to review her obsolete laws according to a message posted on her twitter page.

Delegates from federal, state, local and private nursing groups are expected to arrive Abuja as from Sunday to work on the constitution which was last reviewed more than a decade ago. Nursesarena.com recalls that attempts in the past few years to come out with a new constitution had been futile for 3 consecutive times due to vested interest.


Below is the message from the Association's president shared on twitter page earlier today

Good morning dear comrades and professional colleagues, I bring solidarity message as we getting prepared for the fast approaching constitution conference of our noble professional Association. I pray that Allah (God) almighty will grant all of us the grace and mercy in planning and execution of the conference.

Kindly be reminded that the conference goes along way in contributing to the growth and development of not only our association but also have positive and otherwise impact on our professional colleagues all over the nation. Therefore the onus lies on us to handle every stages of the preparation and the real conference the required caution, and dexterity it deserves to ensure success.

We need utmost peace, harmony and good will to go through all the stages of the conference. Without peace, understanding and cohesiveness the much deserved successful outcome may not be achieved. Let us use this opportunity to fraternize, and imbibe others views, avoid undue rhetorics, and generate LIGHT rather than HEAT in our entire activities.

I enjoin all state exco to re-examing the stages involved towards a successful conference.

It is required to make sure that all constituencies are represented in our conference delegates from each state. In essence, let there be all inclusiveness in our delegates from all the fora to the conference. The Local, the state and federal government sectors to be represented in our delegation as well as where private nurses are well organized as a bona-fide unit to ensure that democratic culture and ideals as well as trade union culture and professional association universal best practices and standard are followed.

It is equally imperative to know that a constitutional conference is not a battle, war or fight to finish but a discourse, debate and family discussions that accommodate lobbying and social dialogue to repositiion our relationship and activities and therefore delegates from all the tribes and tongue are requested to see each others as professional colleagues, friends and allies selected to represent the entire Nigerian nurses in our thousands as a unique opportunity and therefore must represent them well to justify your esteemed delegates positions. Let us prepared to use all at our disposal to bring our intelligent and expertise to bear and shun acrimony, sectional interest and made up minds in our processes and procedures.

I am to admonish those very versatile, intelligent and highly qualified professional colleagues that could not make it to the conference to pray and supplicate for the success of the conference and equally send messages and goodwill to guide those that are delegates, please note that all of us can not be in Abuja. We definitely need your prayers

Thank you and God bless as you are arriving for the various stages of the conference.

Thank you so much.

Nurse Adeniji A. A.
National President NANNM

Nursesarena.com wishes all delegates safe trip and happy deliberations.
News / New Zealand: Govt Adamant, Not Considering Laws For nurse-to-patient Ratio by katty:

July 18, 2018, 11:43:34 AM
Two Australian states have made laws about nurse-to-patient ratios, but Kiwi health leaders aren't keen to follow suit.

New Zealand nurses went on strike in early July, and numbers on the ward floor were cited as one of their key concerns.

Across the ditch, laws in Victoria and Queensland set minimum staffing ratios for nurses, but leaders in New Zealand nursing think we have a better solution.

Ratios are better than nothing but they're too blunt an instrument, the NZ Nurses Organisation's Hilary Graham-Smith said.

"Nurses nurse patients. They don't nurse beds," the associate professional services manager said.

"What you really need to think about is: how sick are the people in those beds?"

Calculating required care hours - and the expertise needed - for patients is part of a project district health boards and the NZ Nurses Organisation have been working on for the past decade.

Care Capacity Demand Management (CCDM) includes using a software tool to determine how many hours of care a patient will need, Graham-Smith said.

It also informs the mix of registered nurses, enrolled nurses, and healthcare assistants needed to give that care.

"In most instances, it tells them that actually they need more staff, that their base staffing is not adequate," she said.

Staffing levels have historically been based on how much was in the budget, she said.

In Australia, the Victorian Government is tweaking the 2015 act which sets out staffing ratios, and says a staffing increase is likely.

In Queensland, ratios were introduced in public hospitals in July 2016 - 1:4 for morning and afternoon shifts, and 1:7 for night shifts in designated wards.

When the change was announced, the state government said about 250 extra nurses were needed, at a cost of about $26m.

While nurses tend to like the ratio idea, New Zealand's solution could be better, College of Nurses Aotearoa executive director Jenny Carryer said.

However, it doesn't matter what mechanism you use for assessing staff need if it isn't filled.

That's echoed by NZ Nurses Organisation national delegate for Waikato DHB Bronwyne Albright.

It's no good having a tool to tell you you're two nurses under if there aren't two nurses available to send in, she said.

Nurses have heard a lot about safe staffing, she said, but are not seeing it happen.

It's a challenge for health boards to respond fast enough when there is increased demand, Waikato DHB chief nursing and midwifery officer Sue Hayward said.

A hospital may help three wards with extra staff, for example, but struggle to find more for a fourth.

Waikato DHB signed up to the CCDM programme about 18 months ago because it is committed to finding a solution, Hayward said, and has already seen some changes.

The programme gives a mechanism and national support "to reduce the frustration that nurses feel at times when they are requesting help and it's not coming".

Health minister Dr David Clark said in a statement that Government was committed to safe staffing levels in hospitals, but saw CCDM as a "more sophisticated approach".

"Ratios are a blunt tool that don't take into account factors such as how acutely ill patients actually are," the statement said.

The NZ Nurses Organisation and DHBs have agreed to use the CCDM programme throughout the country, he said.
Source : Stuff.co.nz
MCPDP / Post Basic Nursing Studies National Orthopaedic Hospital 2018 Refresher Course by Idowu Olabode:

July 18, 2018, 05:58:19 AM
School of Post Basic Nursing Studies National Orthopaedic Hospital 2018 Refresher Course

The School of Post Basic Nursing Studies National Orthopaedic Hospital Igbobi Lagos is organizing a 4 Week Refresher/Update Course for Orthopaedics/Accident and Emergency Nursing Programme covering management of patient with:

- Orthopaedic Conditions
- Traumatology
- Medical Emergencies
- Surgical Emergencies

Application form: 2,500
Course fee: 40,000 (Non Residential)
Venue: SPBNS, National Orthopaedic Hospital Igbobi, Lagos.
Date: 26th August – 21st September, 2018.

For Enquiries, please contact:
Mrs Oseni M.O (Head, Nursing Education)
Tel: 08062138038
Mrs Arungwa O. T (ChairpersonAd-Hoc Comm.)
Tel: 08067613828
Mrs Ohallem N. V (Secretary Ad-Hoc Comm.)
Tel: 08024278180



News / Kenya Govt. Stops Nurses From Acting as Translators for Imported Cuban Doctors by katty:

July 17, 2018, 08:19:55 PM
-Kenya Minister of Health CS Sicily Kariuki said nurses should be respected as professionals
Health Cabinet Secretary Sicily Kariuki has raised concern over Kenyan nurses who have become translators for Cuban doctors instead of working with them.
Speaking on Monday, July 16, in Embu County, the CS said the nurses are professional practitioners and should stick to their roles.
"Nurses are also professionals and they should not be in the same room with doctors only to translate," said the CS as reported by Citizen TV.
The Cuban doctors prefer to diagnose patients on their own but the CS insisted that the nurses should take on their roles as before.
"The work of nurses should be respected and for the universal health care agenda to be achieved they must feel part of the process," said Kariuki.
The CS said the Kenyan care providers needed to be assured they can practice their profession without any limitations.
The sentiments by Kariuki came after the Cuban medics who arrived in Kenya early June, 2018, were received in different counties for work.
Language barrier has proven to be a challenge for effective working by the Cuban medics leading to them seeking help from other care providers.
Before the Cuban medics landed into the country, their Kenyan colleagues opposed the move arguing the country had many unemployed but qualified doctors.
Source: Tuko.co.ke