News / Maiden Lassa Fever Int'l Conference Holds In Nigeria by katty:

January 09, 2019, 10:18:02 AM
The Nigeria Centre for Disease Control (NCDC) says it is ready to host the first Lassa fever international conference, in the country.

The Chief Executive Officer, NCDC, Dr. Chikwe Ihekweazu, made this known in statement made available to newsmen on Tuesday in Abuja.

Ihekweazu said that this was to mark 50 years since the Lassa fever virus was first isolated in a town in Nigeria.

He said that the conference, to be organised in partnership with other stakeholders, would hold between Jan. 16 and Jan. 17, in Abuja.

"The opportunity created by the 'anniversary' of the discovery of the virus, is being used to bring researchers and practitioners from across the world.

"The researchers and practitioners will share and appraise global efforts towards the control of the Lassa fever virus disease," Ihekweazu said.

According to him, the conference will also be an opportunity to increase global health focus on the disease, which was found mostly in West Africa.

The NCDC chief executive added that as awareness and disease surveillance systems improve across West African countries, more cases were being detected.

According to him, this has created an increased sense of urgency for the global health community to do more through better prevention, disease detection, control and case management efforts.

"In 2018, the World Health Organisation launched its Research and Development blueprint, highlighting the potential of Lassa fever and a selected list of diseases to lead to public health emergencies.

"This plan highlights the absence of efficacious drugs and vaccines, and further highlights the urgent need for accelerated research and development," he said.

Ihekweazu further said that the conference would afford the global audience to learn about efforts towards new strategies to prevent transmission of the virus from rodents to human.

He also said that new approaches to mitigating hospital transmission of the disease as well as new insights into the social context of Lassa transmission would be known.

The NCDC boss said that current efforts on new Lassa fever vaccines, therapeutics and clinical treatment approaches would also be key highlights at the conference.

"To prepare for the conference, NCDC called for scientific efforts into prevention, detection and control efforts to be showcased at the conference.

"This yielded more 500 abstracts from which 160 top quality papers were selected. In addition, travel scholarships were granted to 80 researchers from across Nigeria and West Africa.

"With this, NCDC will work with partners to develop a strong reform agenda for Lassa fever control in Nigeria and globally," he said.

NAN reports that the conference would bring stakeholder together for a meeting full of learning and exchange of ideas. (NAN)
News / Cholera, Lassa Fever, Monkey Pox Killed 993 Nigerians In 2018 –report by katty:

January 09, 2019, 10:10:14 AM
The Nigeria Centre for Disease Control has said that at least 992 people died of cholera, Lassa fever, yellow fever and monkeypox in 2018.
The centre made the data available on its website and stated that Cholera caused 830 deaths, Lassa fever caused 149 deaths, yellow fever killed 13 persons, while there was one confirmed death caused by monkeypox.
On cholera, the NCDC said, "As at October 29, 2018, a total of 42,466 suspected cases including 830 deaths have been reported from 20 States. The affected states were, Adamawa, Anambra, Bauchi, Borno, Ebonyi, FCT, Gombe, Jigawa, Kaduna, Kano, Katsina, Kebbi, Kogi, Kwara, Nasarawa, Niger, Plateau, Yobe, Sokoto, and Zamfara.
"Since the beginning of 2018, 26.3 per cent of those confirmed to have contracted cholera were aged five to 14, while 50.6 per cent female and 49.4 per cent male were affected."
On Lassa fever, the centre said there were 3,276 suspected cases reported, out of which 588 were confirmed positive, 17 probable and 2672 negative, from January 1 to December 9, 2018.
"A total of 149 deaths were recorded in confirmed cases and 17 in probable cases. 23 states recorded at least one confirmed case across 93 Local Government Areas, they are Edo, Ondo, Bauchi, Nasarawa, Ebonyi, Anambra, Benue, Kogi, Imo, Plateau, Lagos, Taraba, Delta, Osun, Rivers, FCT, Gombe, Ekiti, Kaduna, Abia, Adamawa, Enugu and Kano.
"Forty-four health care workers were affected since the onset of the outbreak in seven states; Ebonyi 16, Edo-15, Ondo -8, Kogi -2, Nasarawa -1, Taraba -1 and Abia -1. Meanwhile, of the 82 per cent of all confirmed cases, 45 per cent were from Edo State, 25 per cent from Ondo State and 12 per cent from Ebonyi State."
From the onset of the Yellow fever outbreak in September 2017 to December 2018, the NCDC stated that 3,902 suspected cases were reported from the 36 states and the FCT, with 78 cases of those cases being positive.
"Of the 3,295 samples that were collected and tested, 185 were presumptive positive and 78 cases have been reported to be positive from 14 the states. The states affected by yellow fever in 2018 were, Kwara, Kogi, Kano, Zamfara, Kebbi, Nasarawa, Niger, Katsina, Edo, Ekiti, Rivers, Anambra and Benue states, as well as the FCT. Total deaths from suspected cases were 33 while deaths from presumptive positive cases were 27 and total deaths from confirmed cases were 13.
On monkeypox, the centre recorded 104 cases that were reported from 19 States in 2018; Rivers, Akwa-Ibom, Bayelsa, Cross River, Delta, Ebonyi, Edo, Enugu, Imo, Kebbi, Lagos, Nasarawa, Oyo, Abia, Anambra, Bauchi, Plateau, Adamawa, and the FCT. Of the 104 cases reported, there were 38 confirmed cases, one probable case, and one death.
Schools of Nursing / NMCN Disclaimer of Unapproved Nursing Training Institutions in Nigeria 2019 by katty:

January 09, 2019, 08:55:18 AM
Notice is hereby given that the Nursing and Midwifery Council of Nigeria dissociates itself from the following Schools on training of any person as a Nurse or Midwife or both or provide any course of training or any school for such training for Nurses and Midwives:

I. CITY COLLEGE OF HEALTH SCIENCES AND TECHNOLOGY. ZARIA (CCHSTZ), KADUNA STATE.

2. OMEGA POWER MINISTRY (OPM), ELIMGBU PRIMARY SCHOOL, BY ENEKA, EAST WEST ROAD, PORT HARCOURT, RIVERS STATE.

3. USMANIYYA SCHOOL OF HEALTH SCIENCES AND TECHNOLOGY, ARKILLA, SOKOTO, SOKOTO STATE.

4. DAGAMA'S COLLEGE OF APPLIED SCIENCES (DACAS), MID, JUNCTION SABON -GAR I, ZARIA, KADUNA STATE.

5. ONA ARA HOSPITAL, IBADAN, PLOT 29, OLORUNGBEJA STREET, JEGEDE OLUNLOYO ROAD, OLORUNSOGO, IBADAN, OYO STATE

6. ST. MONICA UNIVERSITY OF CAMEROUN, CALABAR CAMPUS, CALABAR, CROSS RIVERS STATE.

7 AIRFORD UNIVERSITY, COTONOU, SOKOTO STUDY CENTRE, TAFIDA AMINU PRIMARY SCHOOL, SOKOTO STATE OR AMY STUDY CENTRE IN NIGERIA;

The general public is hereby informed tht the above mentioned schools are not known or accredited by the Nursing and Midwifery Council of Nigeria



Please be informed that anybody who transacts any business with the schools does so at his/her own risk

Dated this 7th day of January 2019
Signed: Secretary- General/ Registrar
MCPDP / Ondo State MCPDP Schedule for January/February 2019 by katty:

January 09, 2019, 08:52:35 AM
The postponed Ondo State MCPDP 2018 34th Edition will now be holding on 28th January - 2nd February, 2019.
Two Modules:
1. Adolescent Sexual Reproductive Health and Youth Friendly Service.
2. Long Acting Reversible Contraceptives (LARC)

modules will run concurrently at the same venue.

The prerequisites for the LARC module are: Nurses/Midwives that graduated five year till date and those that attended the last Contraceptive Technology Update (CTU) module at Akure.
Venue : Nurses House, Igbatoro Road, Akure.
Fees: #20,000
Account Name: Ondo State MCPDP
Account Number: 0038668697
Bank Name: Union Bank.
For more info : Call
0 7068464232, 0803 560 2861
08136290799.

Pls note that if the class is not up to 80 participants, it will be rescheduled to a later date. So register on time.
News / Ghana: Tamale Nurses To Embark on Strike Over 5kg Christmas Rice Gift by katty:

January 08, 2019, 07:24:31 PM
Some nurses with the Tamale West Hospital have rejected 5kg rice each meant as Christmas package for them as announced by the management of the facility in an internal memo threatening to stage a demonstration against the move.
The aggrieved nurses who felt insulted by the gesture, on Friday 4th January 2019 convened an emergency general meeting under the auspices of the Ghana Registered Nurses' and Midwives' Association (GRNMA) of the facility to express their disappointment to management over the decision.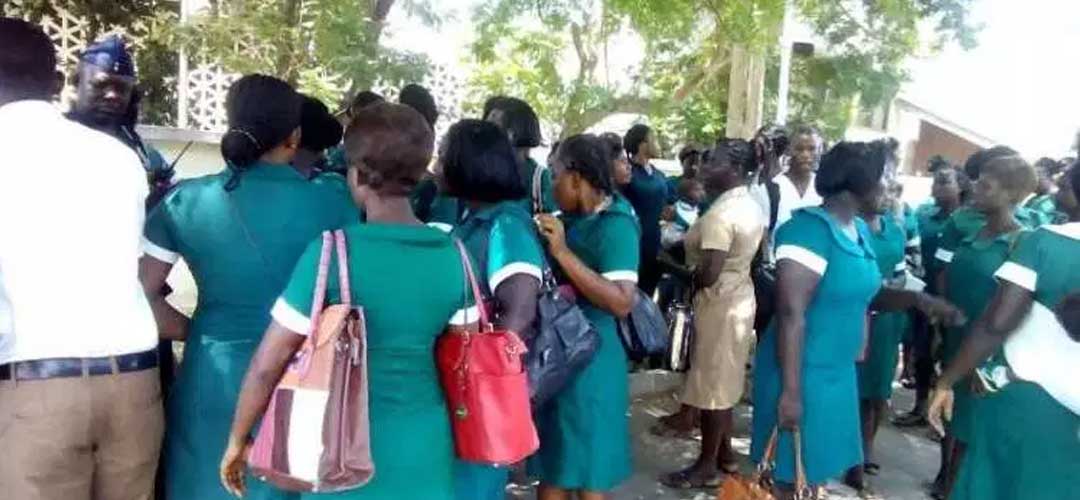 Mr. Hanan-Confidence Abdul the association's General Secretary is reported to have at the meeting, urged the nurses to come together and fight the management's attempted to even stop the 5kg rice that is given to staff during Christmas arguing that the nurses were the greatest revenue generators for the hospital and for that matter deserve even better packages.
Details of a letter from the GRNMA in response to the management of the hospital in respect of the package intercepted read "In response to your internal memo received on 21st December, 2018 with the subject "End of Year Motivational Package", the executives of GRNMA and its entire membership wish to respond to it.
First, the main reason stated in the memo for management's unpopular decision is non-payment of claims by the National Health Insurance Scheme. Our checks have proven that management's excuse of claims non-payment is false. The last claims were paid in less than a month today. Granted that the claims are not paid, the staffs of the hospital still deserve some recognition and a package from the gargantuan revenue they generate for the hospital.
It is also unfortunate to apprise the management that other sister hospitals in the metropolis have given their staff some handsome packages and envelopes to end the year. Are these sister facilities not also under the NHIS?
If management is complaining of having no money, where did it get money to pay the allowances of other categories of workers in the hospital? The management should avert their minds to the fact that nurses are the pivot and hospitality of the hospital. And GRNMA of this hospital would like to send a clear message to the management that we shall not countenance any form of Manor Farm scenario.
We are well aware that the end of year package is not written in black and white but we do know that there are conditions of service we mandatorily deserve yet we are not given. For example, Article 17.2.4 of our conditions of service clearly indicates that staffs that commute to work by car, motorbike, and bicycle are entitled to a monthly allowance of GHc150, GHc50, and GHc20 respectively. The management cannot even recall the last time they paid a pesewa to any staff that have duly submitted their car's or motorbike's documentation.
In addition, it is mandatory by article 21.2 of our conditions of service for the facility to provide reasonable and appropriate supplies to ensure the safety of nurses at the workplace. There are instances that nurses continue to work in the absence of basic consumables (such as gloves) that one way or the other puts the nurse at risk. Yet we always compromise. It is therefore unfortunate that the management thinks a 5 kilo token of rice is too much for every nurse at the end of the year.
Again, article 21.3 of our rules of engagement requires that the facility provides three (3) set of uniforms and other protective clothing to nurses every year. When was the last time the hospital provided a metre of cloth for nurses' uniform?
There are one too many mandatory and fringe benefits that nurses are entitled to but have been compromising. However, the management is taking advantage of our leniency and pushing our fragile patience to the limit.
We want management to review this unpopular decision and communicate the feedback to us latest 11th January, 2019. We would advise ourselves accordingly if we receive no formal communication after the aforementioned date.
When reached for their comments management said is ready to meet the demand of the nurses and asked them to be calm while the matter is being resolved.
Source : GH Page
News / Pakistani President Alvi Declares 2019 The Year of Nursing, Launches NursingNow by katty:

January 08, 2019, 01:37:55 PM
-Replaces Nursing diplomas with Nursing degrees
-To double the number of Nurses in Pakistan within 2 years
President Dr Arif Alvi on Tuesday declared 2019 the year of nursing in Pakistan to highlight the significant role played by people associated with the nursing and midwifery profession.
He also announced launch of the 'Nursing Now' chapter of Pakistan, an ambitious project of the Nursing Now campaign which kick-started worldwide in collaboration with the World Health Organisation (WHO) and International Council of Nurses, with the aim to raise the status and profile of nursing.
The president made these announcements at the first Pakistan Nursing and Midwifery summit and the launch of Nursing Now Pakistan campaign ceremony held at Aiwan-e-Sadr, Islamabad.
President Alvi said the nursing profession is regarded as the backbone of the healthcare sector, and stressed the need for proper education, training and capacity building of the women associated with the nursing and midwifery services, besides imparting them with leadership roles.
The president announced that nursing diplomas would be replaced with degree programmes and the government remains committed to double the strength of people in the nursing sector within two years.
A national nursing university would be established in Islamabad to provide training to 25,000 people yearly, he informed.
Linking the issue of poverty with health, the president underlined the role of health professionals and nurses in alleviating the suffering of ailing humanity and cited certain challenges in the health sector including the issue of stunted growth.
President Alvi said that by observing the nursing year in Pakistan, the government would highlight the contributions made by the people associated with this field.
He noted that when the country has a healthy population, it would grow economically and lead to prosperity.
Lauding the role of Minister for National Health Services, Regulations and Coordination, Aamir Mehmood Kiani, the president assured that the government and he himself would continue playing an effective role in uplifting the nursing profession.
The president also stressed upon the need to increase the number of nurses to properly look after patients.
He highlighted the need for provision of a harassment-free environment to women preferring to adopt the nursing and midwifery profession and called for their protection, so that they could perform their noble cause without any stress.
The president also announced that the government would provide scholarships to students and nurses.
Addressing the ceremony, Minister for National Health Services, Regulations and Coordination Aamir Mehmood Kiani lauded the services and contributions made by the nurses in the health sector and said the government is committed to delivering results in the health sector in the years ahead.
He informed that a nursing university would be established on the land of National Institute of Health (NIH) and said shortage of nurses would be overcome.
Kiani also assured to resolve the issues confronted by nurses as it was the top priority of the government.
Director-General WHO, Dr Tedros Adhanom Ghebreyesus and representative of Nursing Now, said the campaign running in 70 countries across the globe would focus on the core areas by enhancing the role and voice of nurses and midwives in health policy-making, encouraging investment in the nursing workforce, and recruiting more nurses into leadership roles with focus on research, proper training and the best nursing practices.
Geo TV
Articles / Discovering a Latent Passion for Nursing by katty:

January 07, 2019, 07:30:18 PM
It's a job that can come with long hours and irregular shift patterns, so why would you want to be a nurse?
And why, in particular, would you choose to do it when you're a bit older than the average student?
Lisa Heaney and William Stritzel both went to Queen's University Belfast to study nursing when they were in their 30s.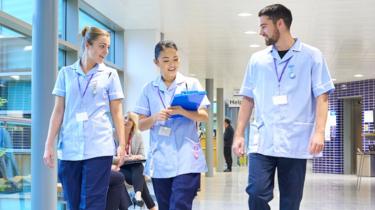 Lisa, a mum of three, had been working as a classroom assistant before she started the degree.
She had to continue to work and study at night before she got on the course.
"It's a full-time course - 50% practical and 50% in university," she says.
To make it work, she had a lot of juggling to do, and had to be well organised.
Lisa says it was not an easy task trying to balance being a parent, attending school events, helping her children with homework and other things while meeting the demands of her degree.
However, she thinks older nursing students bring a bit of life experience to the job.
She also felt she was "more focused, more driven" because she knew it was something that she wanted to do, whereas when she was younger, she wasn't sure.
'Lot to offer'
Donna Fitzsimmons, head of the School of Nursing and Midwifery at Queen's University, agrees that students like Lisa bring something different to the job.
She says a third of their intake is currently students coming through access courses "a little later in life" and that their life skills are a great help on the job.
Employers tell her that the older students have a lot to offer in a clinical environment.
Only a third of students on the degree course come straight from school.
The other third already have a degree in something else.
As of September 2018, there were 1,972 nursing and midwifery vacancies actively being recruited to in Northern Ireland.
At the same time, there were 17,153 nursing and midwifery staff in post.
While the degree course attracts all ages, it still doesn't manage to attract a great deal of men.
Last year less than 10% of the students were men. Three years ago it was less than 5%.
William Stritzel, who just graduated from nursing in June, knows he's very much in the minority, not just on the course but in the nursing profession itself.
But he thinks things are changing, albeit slowly.
For William, being a nurse was always a dream, but he admits he has found it difficult and there were times he just wanted to give up.
He says financial issues were a concern, like when his car broke down and he needed to find money to buy a new one, something which was difficult while living on a bursary.
But he's glad he stuck with it and he's still studying, now for a PhD, something he thought he would never do.
"I finished school when I was 16 so I'd not been in education for 13 years when I went back," he says.
He said he would encourage others to follow their dreams and made a promise to himself to do that after he had children.
"I can't say to my children to follow their dreams if I don't follow my own dreams."
Source :
https://www.bbc.com/news/uk-northern-ireland-46765050
News / NLC Screening Committee Clears NANNM President To Contest Vice President by katty:

January 07, 2019, 07:23:03 PM
The screening committee of the Nigeria Labour Congress has OK NANNM National President Comrade Abdrafiu Alani Adeniji to contest in the forthcoming election at the 12th National Delegates Conference scheduled to hold 5th to 7th February 2019. Others nominees who were received and cleared by the committee in accordance with the provisions of the congress constitution include :



President
Comrade P Wabba

Deputy President (3 positions)
Comrade Amechi Asugwuni
Coimrade Muhammed Nasir Idris
Comrade Najims Usman Yasin

National Treasure
Comrade Ibrahim Khallel A

Vice President
Comrade Abdrafiu Alani Adeniji
Comrade Peters Adeyemi
Comrade Larence Amaechi
Comrade Oyelakan Idowu Lateef

National Financial Secretary
Comrade Marwan Mustapha Adamu

National Trustee
Comrade Adewale Adeyanju

Internal Auditor
Comrade Simon Anchaver
Comrade Benjamin Anthony
Comrade Olatunji Goke

Women Ex officio Members
Comrade Fumilay Lsah
Comrade Comfort Oke

Signed Professor Biodun Ogunyemi
Chairperson, Credentails Committee
News / Germany Urgently Needs You – if You're a Filipino Nurse by katty:

January 07, 2019, 04:33:10 PM
STRUGGLING under the pressure of an ageing population and a dire shortage of qualified medical staff, Germany has reached out to the Philippines to plug the gap, with an offer for Filipino nurses to make the move to Europe.
The Triple Win Project – deriving its name from benefitting Germany, Philippines, and the nurses – is now accepting applications for 400 nursing positions, located throughout Germany.
Philippine Overseas Employment Administration (POEA) Administrator Bernard Olalia spoke to the press about the scheme on Friday and confirmed a previous statement saying successful candidates will start on a monthly salary of 1,900 Euros (US$2,170). This will subsequently be increased to 2,300 Euros (US$2,630) after recognition as a qualified nurse.
According to The Manila Times, Olalia said those who make the move will likely only spend a small portion of this as expenses would be shouldered by the employer.
"The employer will pay the visa and airfare from the Philippines to Germany and will assist the employee to find suitable accommodation," he said.
"The selected nurse will bear the expenses in full or in part of the board and lodging."
The scheme aims to lighten the burden on Germany's buckling healthcare system. Figures from 2018 show there are 36,000 jobs unfilled in the country's professional care industry, causing nurses to complain of overwork and not being able to properly attend to patients.
With Germany's ageing population, this only looks set to worsen. In late 2015, there were 2.9 million individuals in need of care – by 2030, this figure is expected to rise to 4.1 million, according to DW.
The one million nurses currently working are already struggling, but it is projected 3 million nurses will be needed by 2060 to deal with the influx of elderly.
Germany is not the only country in search of Filipino assistance. Olalia also said the National Ambulance Company in Abu Dhabi, United Arab Emirates was in urgent need of qualified Filipino applicants to fill up its vacancy for 150 emergency medical technicians (EMTs).
Responding to the global skill shortage, the Philippine' Department of Labour and Employment recently announced it would be opening six more Philippine Overseas Labour Offices (POLO) in China, Japan, Germany, New Zealand, USA and Croatia.
This will be in addition to the 34 POLOs worldwide, 13 of which are in the Middle East, 11 in Asia, seven in Europe, and three in North and South America.
Source : Asian Correspondent
News / Chereponi Crisis: Nurses , Midwives' Request for Evacuation Declined by GHS by katty:

January 07, 2019, 09:02:12 AM
The Ghana Health Service (GHS) has declined a request by nurses and midwives working in the Chereponi District of the Northern Region to be evacuated following clashes in the area.
The health workers said they feel unsafe due to the violent altercations between Konkombas and Anufuls, which has claimed four lives so far and led to the burning of houses despite a curfew being in place.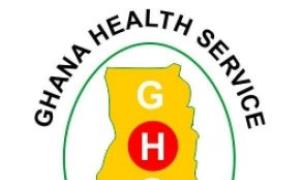 On Saturday, the Chereponi branch of the Association of the Registered Nurses and Midwives appealed to authorities within the district to protect them by evacuating them from the area.
However, the Public Relations Officer (PRO) of the Ghana Health Service, Jacob Acquah Andoh, has allayed fears of insecurity by the health workers.
He told Citi News security has been beefed up in the area, and that health centres are also covered.
"The regional minister has agreed in principle for both the health workers and the hospitals. For now, they (nurses) are not moving but when the need comes for us to go back and consult the regional security council, we will do so and see the kind of advice they will give to us. So, for now, the situation is the health workers are not leaving."
Fear grips nurses, midwives in Chereponi over renewed clashes
According to the General Secretary of the health workers' group, Mahamudu Ibrahim Nasah, they no longer feel safe in the area, with their lives potentially in danger.
He thus called on their superiors to allow them leave the area and return when calm is restored.
"We are saying that the current situation there does not make us feel safe to work. We've seen that the people in the community have evacuated their relatives. They have taken their wives and children out of the place. We can't stay in our homes because we are staying in rented homes that belong to both factions in the conflict."
"And when this conflict started they have been burning each other's houses and we don't know when they will get to our houses. So we are saying that our managers and security should support us to leave the district and we will return when the place is calm for us to work without being in fear," he added.
Chereponi residents defy curfew; burn tyres in protest
A 4:00pm to 7:00am curfew was imposed on the Chereponi township effective Thursday, January 03, 2019, after clashes in the area resulted in two deaths and left several others wounded.
Properties and foodstuffs were also been destroyed.
The initial clashes were between Anufuls and Konkombas over a piece of land at Naduni in the Chereponi District.
The residents of Chereponi however defied the curfew imposed on the area by the Ministry of Interior.
They burnt tyres at vantage points in protest of the curfew.
According to them, they fear attacks could happen during the curfew period, hence their anger.
---citinewsroom