Exams / Re: Saunders NCLEX RN Questions and Answers 5th Edition Free Download in PDF by

anon15:

February 23, 2017, 05:55:33 PM
News / Turkey : Nurses Sacked for Dancing in the Intensive Care Unit by Idowu Olabode:

February 23, 2017, 05:29:34 PM
Several hospital workers have reportedly lost their jobs after footage of them dancing around an intensive care unit went viral.
The video shows the nurses in medical gowns and masks enjoying themselves at a private hospital in Antalya, Turkey while comatose patients lie in the background.
Local media reported that the video was originally filmed on December 23, 2013 but only surfaced this week when it was shared by a former hospital employee.
According Hurriyet Daily News, hospital manager Hüseyin Sarı said the staff involved were put on notice as soon as he was made aware of the footage.
He added that the Provincial Health Directorate was also immediately informed of the incident.
The hospital is said to employ 580 professionals and boasts the best-equipped Intensive Care Units in Antalya, according to Mr Sarı.
He stressed that this type of behavior will never be tolerated in the hospital.
To follow all our News on Telegram join our channels on
https://t.me/nursesarenaforum
You can also like our Facebook page to
https://mobile.facebook.com/nursesarenaforum/
Source
http://www.dailymail.co.uk/news/article-4251976/Hospital-workers-perform-dance-intensive-care-unit.html
News / Kenya : Court orders Trans Nzoia striking nurses to resume work or go to jail by Idowu Olabode:

February 23, 2017, 05:16:23 PM
The Labour Relations court on Thursday ordered striking Trans Nzoia nurses to return to work immediately.
Lady Justice Maurine Onyango told the nurses that they risked being jailed.

"I will not be lenient with you. I will not give you a suspended sentence as in the case of doctors," Onyango said.

"I will jail you if you do not end the strike," she told KNUN Trans Nzoia branch secretary general Willy Sifuna.

Sifuna was served with the order at the Kisumu court following a suit filed by Governor Patrick Khaemba.
The Governor is seeking orders to stop the nurses' strike so that health services are restored.
The nurses were supposed to resume work on February 15. This was after a court directed them to go back to work pending the determination of the case.
On Friday, the nurses held a protest march in Kitale town before presenting their memorandum to county secretary Pius Munialo.
They are demanding promotions of more than 300 members and payment of allowances.
The health workers are also pushing the county to stock its hospitals with enough drugs as well as create the position of Chief County Nursing Officer.
In an earlier interview, Khaemba said the county had met 90 per cent of their needs.
The case will be heard on March 15.
To follow all our News on Telegram join our channels on
https://t.me/nursesarenaforum
You can also like our Facebook page to
https://mobile.facebook.com/nursesarenaforum/
Source :
http://www.the-star.co.ke/news/2017/02/23/court-orders-trans-nzoia-striking-nurses-to-resume-work_c1512552
Travel Nursing / Re: Relevance of World Education Services Evaluation by Idowu Olabode:

February 23, 2017, 04:39:53 PM
@Tiffee, travel for what? Visiting? Studying? Well for the purpose of Nurse registration in Canada, you don't need WES evaluation as National Nursing Assessment Services NNAS is the body saddled with the responsibility of evaluating education or foreign nurses to determine its comparability to Canadian nursing education . If you are undergoing further study too most higher institutions don't require WES evaluation however if you want to migrate to Canada through the Express Entry program or the soon to be launched Atlantic Immigration Pilot program thats when you need WES evaluation.

For nursing registration in USA, CGFNS is the most commonly used evaluation service provider.

Hope this helps?
Free Nursing Books / Re: NANDA Nursing Diagnosis 2015-2017 Free E-Book Download by

Danielle:

February 23, 2017, 03:29:56 PM
News / Gayle Woodford murder: man admits raping and killing South Australia nurse by Idowu Olabode:

February 23, 2017, 12:36:27 PM
A man has admitted raping and killing South Australian outback nurse Gayle Woodford.
Dudley Davey, 35, pleaded guilty in Port Augusta magistrates court on Thursday to murdering Woodford in March last year.
Her body was found in a shallow roadside grave three days after she went missing in Fregon, where the mother of two worked in a community health clinic.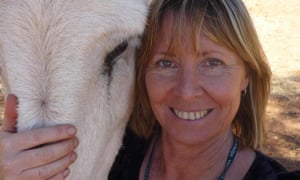 It can now be revealed that Davey has a history of crimes against women, including a public sex attack on a woman who was asleep in Adelaide's central business district in 2012.
He was jailed for 20 months over that drunken assault before he was released on parole and returned to the dry zone of the state's remote Anangu Pitjantjatjara Yankunytjatjara Lands.
He raped and killed Woodford six months after his parole conditions had lapsed.
Davey, from Mimili, also admitted stealing an ambulance she used in her work in the area.
Around the time Woodford went missing, the ambulance left her home and was tracked using its GPS data. Police intercepted the vehicle hours later at Coober Pedy and arrested Davey inside.
He was later charged with Woodford's murder but the rape charge was not added until last month.
Members of Woodford's family attended the hearing on Thursday, including her husband, Keith Woodford. The schoolteacher said he would speak about the tragedy in time, but not yet.
The murder sparked a major push to improve the safety of nurses working in remote communities with an online petition securing more than 132,000 signatures.
After Woodford's death a review of the risks facing remote health workers found they should be accompanied on callouts to clients. The report, by peak body CRANAplus, also recommended upgrades to alarm systems and better training.
Davey will be arraigned in the the supreme court on 20 March.
To follow all our News on Telegram join our channels on
https://t.me/nursesarenaforum
You can also like our Facebook page to
https://mobile.facebook.com/nursesarenaforum/
Source :
https://www.theguardian.com/australia-news/2017/feb/23/gayle-woodford-man-admits-raping-and-killing-south-australia-nurse
News / Auxiliary Nurses ti Takeover, My Story in Search of Nursing Job in Lagos by Oba by katty:

February 23, 2017, 10:10:13 AM
Don't forget to share this story until it gets to concerned authorities.
As a young man who just graduated from school of Nursing and willing to contribute my quota to the health sector in Lagos and its environs.
I left my house this fateful morning in search of job. I was ready to face and answer any interview question coming my way. My first point of call was a clinic down my street. I met the so called "Medical Director" of the hospital who later opened up to me that he was a "Male Nurse" I was happy hearing that (little did I know that the guy no send me even as I be male nurse😆😆😆).
We got talking and and after going through my CV, when i asked him if i had got the job, his response still baffles me till date. He said :
"young man, you have a good CV but I would prefer an auxiliary to you".
I was shocked to my bone marrow. Then, I began to question his certificate. I became angry and demanded for my CV and application letter from him instantly. I stumbled out of his hospital.
Fast forward to 2pm same day.
Under the scorching Sun, I trekked down to another place hoping to secure a job that same day. I walked into the hospital smiling when I saw someone with the Badge *Registered Nurse*. I walked up to her so I can initiate a discussion.
Immediately I told her I just qualified as a Registered Nurse, she changed her face and told me they only employ Auxiliaries here.
I became perplexed.
On my way home, I decided to board a tricycle popularly called "Keke Marwa" in Lagos. A lady sat beside me putting on a "gown" (pink) with Red and blue pen. I asked her that are you a Nurse? She said yes. I smiled and said define Nursing. She was looking at me like a moron. That as when the ego of a male Nurse came over me. I started blasting her. I was angry based on my experiences earlier that day.
I'm yet to recover from the shock I got from the places I went to in search of a job. Who says Nurses don't look for Job? Gone are those days when you get a job immediately after leaving school.

To worsen the case, you can not enrol for any post basic course without one or two years working experiences , same way you can't enrol for Direct entry in Nigerian Universities.

As a matter of urgency, something needs to be done to those that called themselves "Auxiliary Nurses" (I call them health attendants). There should be strict punishment for them and those training them.
If 10 hospitals were to ve visited around, hardly will you find one that does not have "Auxiliary" Nurses on their pay roll.
I hope NMCN will make the license available early enough this time around.
I'm a Nurse and I value my profession. Thank you for your time.
Nurse Oba Adeboye Solomon
To follow all our News on Telegram join our channels on
https://t.me/nursesarenaforum
You can also like our Facebook page to
https://mobile.facebook.com/nursesarenaforum/
News / Kenya : County starts paying nurses' allowances to avert strike by katty:

February 23, 2017, 08:00:15 AM
The Kilifi County government has begun paying allowances to striking nurses.
This comes after a one-month delay that led to a go-slow in public hospitals on Monday.
Health Chief Officer Timothy Malingi blamed the delay to pay service allowance to the nurses on lack of directions from the Salaries and Remuneration Commission (SRC).
"Normally, allowances are included in the salaries and SRC is the only body that has been mandated to give directions on how the money is to be paid. The nurses were to get their allowances by January 31, according to the agreement with their union leaders, but in the absence of these directions, they were delayed," he said.
Following the delay, nurses in the county's public health facilities began a go-slow early this week.
But according to the health official, the county started paying the allowances on Tuesday.
REQUIRED DOCUMENTS
"As per now, the allowances are in their bank accounts," he said.
Mr Malingi also announced that all qualified county health workers will be considered for promotion.
He said most nurses had not attached all the necessary documents required for promotion, including practising licences, and well filled appraisal forms.
"The nurses have delayed the promotion process because they have not attached all the required documents. (Their) Appraisal forms have also not being filled properly. We have been forced to postpone meetings waiting for the documents," he said.
However, the health official said a total of 630 county health workers out of 1,200 were promoted in 2015.
More cases are being evaluated for promotion, with 150 health workers (including 23 nurses) due for promotion.
According to Malingi, 56 nurses are still waiting to go through the promotion evaluation process that is expected to be complete in three weeks time.
The nurses are expected to resume work today.
To follow all our News on Telegram join our channels on
https://t.me/nursesarenaforum
You can also like our Facebook page to
https://mobile.facebook.com/nursesarenaforum/
Source :
https://www.standardmedia.co.ke/mobile/article/2001230398/county-starts-paying-nurses-allowances-to-avert-strike
News / Quack Nurse Sentenced to 2years Imprisonment in Kenya by katty:

February 23, 2017, 07:46:12 AM
A 32 year-old man who impersonated a nurse and even treated some patients at Embu Level Five Hospital has been sentenced to two years imprisonment.
Embu Senior Resident Magistrate Vincent Nyakundi said prosecution had proved beyond doubt that Mr Erick Mukundi had indeed impersonated a public health worker, before someone discovered that he was not a nurse.
The crime was committed on September 9, 2016.
Witnesses told the court how on the material day, Mr Mukundi entered ward one at the Embu Level Five hospital and wore a nurse's uniform that was hanged in one of the rooms.
He then proceeded to treat and administer medicine to some patients who were admitted in the ward.
A nurse working in the same ward became suspicious as he had not seen the man before and inquired whether he was recently transferred to the station.
ARRESTED
The nurse narrated to the court how at one point Mr Mukundi sought to use the hospital phone to inquire something since he was new and was not familiar with the hospital settings.
She alerted the hospital management who visited the ward and interrogated Mr Mukundi who confessed that he was not a trained nurse.
The hospital management informed the police who arrived and arrested and locked him at Embu police station.
While delivering the sentence, the magistrate said that it was unlawful for the accused to impersonate a medic since the harm he could have caused would be grave.
"The harm could have been worse than one who impersonating a lawyer since some of his action cannot be reversed," said Mr Nyakundi.
In mitigation Mr Mukundi told the court that he was the sole breadwinner to his family, taking care of his elderly mother and two other siblings.
He said he was tired of being jobless was just doing it out of a desire to get permanent job. The accused was given 14 days to appeal the sentence.
To follow all our News on Telegram join our channels on
https://t.me/nursesarenaforum
You can also like our Facebook page to
https://mobile.facebook.com/nursesarenaforum/
Source
http://nairobinews.nation.co.ke/news/quack-nurse-sentenced-two-years-imprisonment/
News / Filipino nurse reported missing in Houston, Texas United States by katty:

February 23, 2017, 07:39:28 AM
Glenser "Glenn" Soliman, 44, a longtime Filipino nursing supervisor at St. Luke's Hospital in Houston, Texas, has been reported missing since Feb. 16 by members of his family.
They say Soliman is a responsible, routine-oriented person who would never just disappear. He didn't show up for his overnight shift Thursday night.
His sister Arlene Lantion told ABC 13 News that nothing was disturbed in his house, "the only thing amiss is his bed was unmade and with him being so strict that's a no-no for him."
Soliman's car is a gray BMW X5 with a personalized plate "CHUBEE." Soliman's relatives have checked tow shops, hospitals, accident reports and retraced his work route.
"The iPad has an iPhone locator and it's offline. All this time we've tried the phone and it's going to voicemail directly," said Lantion.
The family has filed a missing person's report with Houston Police.
To follow all our News on Telegram join our channels on
https://t.me/nursesarenaforum
You can also like our Facebook page to
https://mobile.facebook.com/nursesarenaforum/
http://usa.inquirer.net/1788/filipino-nurse-reported-missing-houston