News / Kano State To Recruit Of 250 Nurses, Midwives by katty:

December 01, 2018, 09:14:56 AM
Governor Abdullahi Ganduje of Kano State has approved the recruitment of 250 nurses and midwives for immediate deployment across the state.

The state Commissioner for Health, Dr Kabir Getso, disclosed this to newsmen on Wednesday at the Annual Conference of the National Association of Nigeria Nurses and Midwives in Kano.

The commissioner, who was represented by a Director in the ministry, Dr Nura Idris, said the recruitment is aimed at ensuring effective healthcare services in the state.

According to Getso, the current administration in the state is committed towards improving the health sector.
He assured the people in the state of easy access to healthcare services.

He said: "Huge amount of fund has been expended in upgrading the state of primary healthcare centres and hospitals across the 44 local government areas in Kano state.''

The commissioner said that the 250 nurses and the midwives when recruited would be posted to all the healthcare centres across the 44 local government areas.

He assured that the applicants had been interviewed and successful candidates would soon be called and issued their letters of appointment.

Getso said that efforts are being geared towards enhancing the standard of service delivery in the state.
He said: "Despite economic challenges, the state government is spending much on health sector.''

The commissioner, however, appealed to the general public to always maintain good and healthy environment aimed at curtailing communicable diseases in the society.
Source : The Eagle
News / World AIDS Day 2018: Why Nurses should take the HIV Self-test by katty:

December 01, 2018, 09:00:35 AM
The United Nations has set a goal that 90% of people with HIV should know their status by 2030. As a result, increasing numbers of people are expected to undertake self-tests to see if they may have HIV.
HIV testing can be done in a number of ways. Some clinics offer a simple blood test, with results provided in a few days. Others use saliva or a finger-prick sample of blood and offer results immediately. Home sampling kits, designed to be sent back to the clinic for results, are available in the UK through this link. Then there are home testing kits that provide results straight away, known as self-test.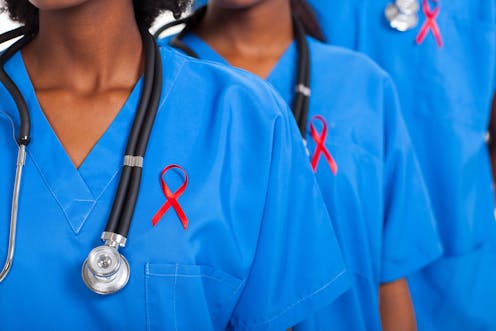 For self-test, the person swabs their gums with a testing strip. The testing strip is then placed in a tube that analyses the strip for the presence of HIV antibodies. It looks similar to a pregnancy test – a window in the testing kit shows lines to show a result of positive or negative.
Knowing an HIV status is essential for two reasons. One, HIV-positive people can take measures, such as practising safe sex, to avoid transmitting the virus to others. And two, HIV treatment increases a person's T-cell count (important immune cells for fighting infection) and reduces levels of HIV in the body. Without treatment, HIV can turn into AIDS, which is a life-threatening condition.
Although the test is physically easy – just a quick mouth swab – it can be emotionally difficult. Nurses who dispense these tests are often asked to support, guide and counsel the people taking the test – but their practice must be based on the most up-to-date information available. Consequently, nurse educators must find ways to promote learning in the most effective way possible.

Valuable insights
Learning by doing or through experience is called "experiential learning". It offers a great way to understand how people experience a situation. Our research presents an overview of nurses' experiences when we asked them to test themselves for HIV.
Our students revealed that they worried about their past sexual encounters and the test made them recall all of these encounters. And, despite their knowledge of health, some questioned non-risky behaviour – such as sharing cups with roommates. They then considered how their patients may feel when taking the tests. If they were concerned about "sharing cups", then their patients might have similar worries. This suggested a need to consider what questions their patients may have.
All 30 participants of the study said they had experienced emotional fluctuations, worrying about the possibility of a positive test result. A few wanted to be alone when they were viewing the results of the test, they were nervous about waiting and some worried that they hadn't done the test properly. All participants said they underestimated the significance of asking their patients to take such an "easy" test.
It motivated the nurses to learn more about HIV and HIV testing. Taking the test gave them insights into their patients' experiences – they felt they understood why people may be reluctant to take the test. Taking part in the study meant they felt better able to give advice to their patients. This is important because, as patients, we trust those who have insight into our experiences. People who have experienced similar feelings will be more compassionate and understanding.
Nowadays, self-test kits are available in pharmacies and online, but the test is not all that is needed. People must be prepared for the result and, if they are HIV positive, they must be able to access treatment and support. This could be improved if it was guided by people who have been taken the test themselves. Nurses and other healthcare workers play an important role in process, and experiential learning is key to offering a more informed and humane test.
Source:
http://theconversation.com/why-nurses-should-take-the-hiv-self-test-107740
News / World AIDS Day 2018: What you need to know about HIV/AIDS today by katty:

December 01, 2018, 08:55:38 AM
More than 60,000 Canadians and 37 million people worldwide are living with HIV. In the early days of HIV and AIDS, there was enormous fear and discrimination —to the extent that in British Columbia politicians debated quarantining individuals with HIV.
Since then, the arc of scientific progress on HIV has been swift. But HIV-related stigma and discrimination are not gone and the global epidemic is far from over.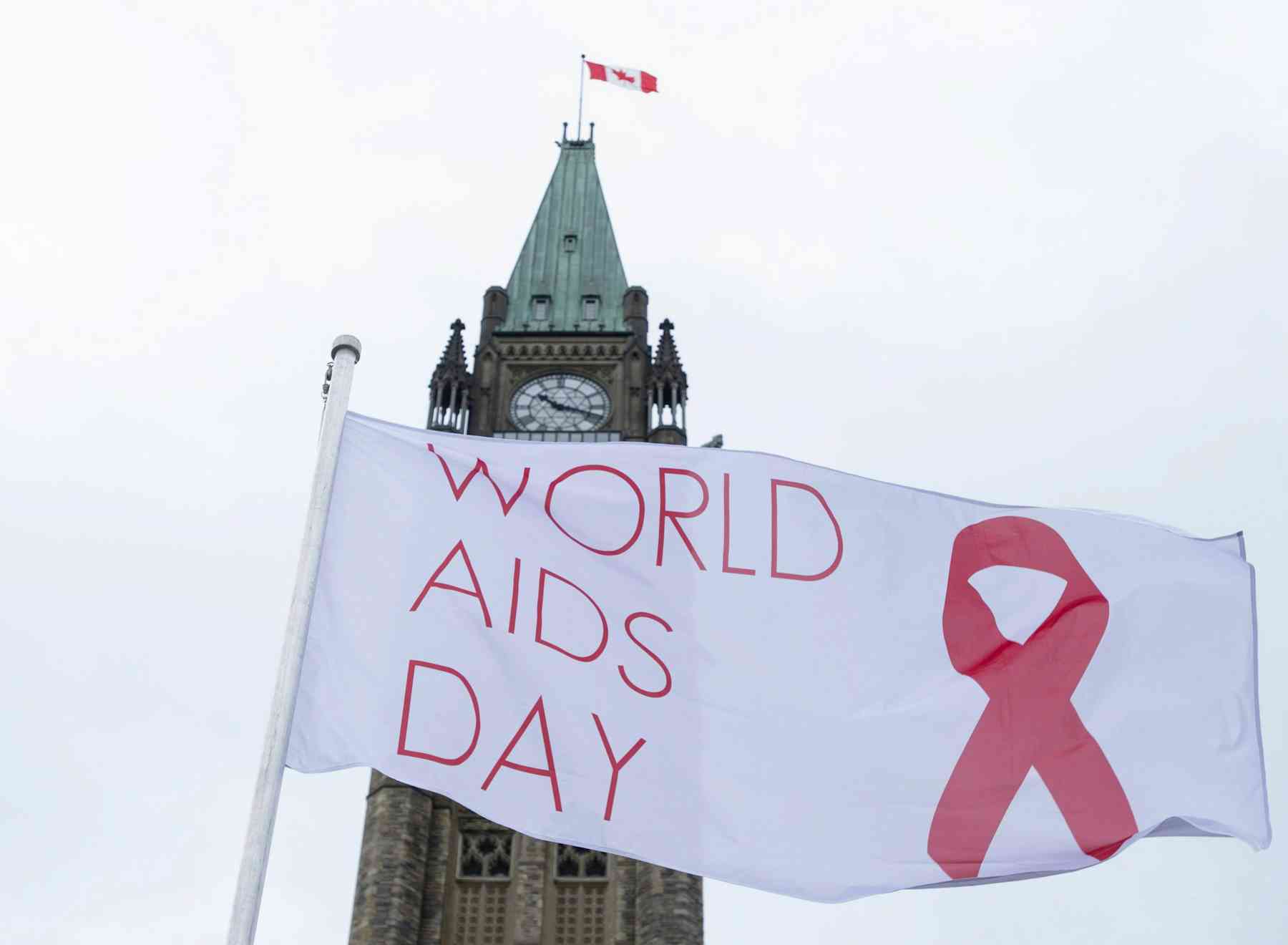 There are still 2,000 new cases of HIV in Canada each year. Fundraising for AIDS service organizations has slowed and global funding for HIV research and development has declined.
This World AIDS Day we call for recognition that negative judgment and feelings about HIV are intertwined and tangled up with racism, transphobia and homophobia.

You can have HIV and become 'untransmittable'
Due to access to modern antiretroviral treatments, HIV has become for most a manageable condition. Research from the BC Centre for Excellence in HIV/AIDS (BC-CfE) has demonstrated that people with HIV who are taking treatments now have a similar life expectancy to those who are HIV-negative.
Julio Montaner, Director of the BC-CfE, pioneered the concept of 'treatment as prevention' (TasP). The medical and scientific community has come to consensus that an individual living with HIV can become "untransmittable" —meaning there is no risk of them sexually transmitting the virus —if they achieve an undetectable viral load through HIV treatment. People living with HIV have led the "undetectable = untransmittable" movement to share this message of hope and to fight against HIV stigma.
According to our own research on the Momentum Health Study, the number of HIV-negative gay men in Vancouver who knew this concept nearly doubled from 2012 to 2015. The good news is that this wasn't associated with any decreases in condom use.
The bad news: Key messages about HIV prevention and testing may not be reaching all audiences. For example, we found that bisexual men, older men and men living outside of the city were significantly less likely to have been tested for HIV in the past two years.
Unfortunately, efforts to stop the spread of HIV are hindered by fear and stigma. For instance, some gay and bisexual men never get tested for HIV because they worry about the impact it might have on their relationships and sex life, and that they may face discrimination.
Men still fear telling doctors and getting tested
In Canada, it remains a criminal offence not to disclose one's HIV-positive status in consensual sex if a condom is not used.
This discriminatory law remains despite the now strongly established scientific consensus that an individual with an undetectable viral load cannot transmit the virus. This was proven through a study in which nearly 60,000 acts of condom-less intercourse between serodiscordant couples (where one partner is HIV negative and the other is HIV positive) did not result in HIV transmission.
These fears also make it difficult for men to tell their doctor about sex with other men. At least a quarter of Momentum participants had not told their doctor about having sex with men, and those men were half as likely to have been recently tested for HIV.
Stigma also affects access to services and mental health. Men who experienced more mental challenges (depression and use of multiple illicit drugs) were more likely to engage in sex that could pass HIV.
Feelings of disassociation from the disease can be intertwined with discrimination. For example, HIV risk among trans men in the Momentum Health Study was shaped by difficulty in safely finding sexual partners, challenges with condom use and barriers to accessing health care including transition-related services.

There is an effective HIV-prevention drug
We now have more tools in the HIV prevention toolbox than at the peak of the epidemic. Safer sex, which once referred to condoms alone, now considers issues such as undetectable status and pre-exposure prophylaxis, or PrEP.
The HIV prevention medicine PrEP is highly effective when taken consistently and is available at no cost to eligible HIV-negative individuals in British Columbia who are at high-risk of HIV.
Prior to PrEP being covered in B.C., only 2.3 per cent of gay men in the Momentum Health Study in Vancouver had used PrEP. However, the awareness of PrEP more than quadrupled to 80 per cent from 18 per cent during this period.
Although challenges to access remain, thousands of gay men and other people at risk of HIV across B.C. now take PrEP free of charge.
HIV has changed. And our perceptions need to catch up. Now is the time for policymakers, service providers and the country as a whole to embrace a better understanding of HIV.
Complacency, ignorance and continuing to see HIV as something shameful will keep us from advancing in our efforts to support people living with HIV and reduce new infections.
Source:
https://theconversation.com/what-you-need-to-know-about-hiv-aids-today-107942
Nursing Jobs / Ogun State Hospitals Management Board 2018 Employment Interview Date by katty:

November 30, 2018, 05:53:57 PM
RECRUITMENT OF HEALTH WORKERS: OGUN POSTPONES INTERVIEW DATE TILL DECEMBER

The Ogun State Hospitals Management Board postponed the oral interview slated to be held on Wednesday 21" November, to Mondcy 26" November, 2018.

The Interview has now been rescheduled to hold between Monday 10th December and Monday 17th December, 2018.

In a statement signed by the Permanent Secretary, Ogi.r State Hosputals Management Board, Dr Adesanya Ayinde, the oral intery ewlvas put on hold due to unforeseen circumstances.

He therefore, enjoined all applicants to be patient and apologized for any/all inconviences that might have caused them.

Signed
Dr. Adesanya Ayinde
Permanent Secretary Ogun State Hospitals Management Board.
November, 2018
News / Nurses and Midwives Account for 50 per cent of Global Health Workforce by katty:

November 30, 2018, 02:37:36 PM
Dr Owen Kaluwa, the WHO Representative to Ghana, has said that Nurses and midwives account for more than 50 per cent of the global health workforce, providing crucial health services at all levels.

He said despite that, there was a shortage of nurses and midwives, particularly in Africa and South East Asia, adding that, for all countries to reach Sustainable Development Goal 3 on health and well-being, WHO estimated that the world would need an additional nine million nurses and midwives by 2030.

He said other challenges on the continent were insufficient high-quality nursing and midwifery education programmes, and limited access to socially acceptable and affordable information and communication technologies.

Dr Kaluwa was speaking at the 3rd Annual General Meeting (AGM) and Seminar of the Ghana College of Nurses and Midwives (GCNM) at Gomoa Fetteh, near Kasoa, on the theme "Evidence-based Specialist Nursing and Midwifery Practice: Accelerating Effective Leadership for Universal Health Coverage.

The first batch of 28 residents who have successfully completed the three-year programme, graduated alongside the second batch of 87 Paediatric Associate residents. Eighty-three residents and 112 Associate residents, who were admitted for the 2018/2019 also matriculated.

He said Nursing and midwifery services needed to be strengthened by ensuring good educational standards and translating cutting-edge evidence based research into people-centred practice.

"The four domains of effective universal health coverage, namely, availability, accessibility, acceptability and quality of health services, had implications for research, education and evidence-based practice and must be considered when planning nursing and midwifery programmes.

"Access to information on research evidence should be prioritised and scaled up to build the capacity of the nursing and midwifery health workforce and to ensure the delivery of quality people-centred services for Universal Health Coverage (UHC)," he said.

Dr Kaluwa said moving towards the attainment of UHC required strengthening of Health Systems across all its component building blocks, including health financing for UHC; essential medicines, health products and technologies; health system governance; health statistics and information system; service delivery and safety, and health workforce.

He said the Nursing Now campaign was a three-year effort (2018-2020) to improve health globally by raising the status of nursing and enabling nurses to maximise their contribution to achieving UHC and appealed to all nurses and midwives to remain committed and dedicated to their work and always put the patient first.

Dr Jemima Araba Dennis-Antwi, the President of GCNM, said as a professional specialist College, their mission was four pronged – promote specialist education, Continual Profession Development, establish postgraduate nursing and midwifery education, and contribute to the formulation of policies.

She said in 2013-2014, tremendous efforts were put into setting the milestones for the initiation of eight academic programmes that started in 2015. The programmes are Emergency, Oncology, Palliative Care, Neuroscience, Paediatric, Haematology, Neonatal Intensive Care, and Women's Health.

"Last year, 2017, the Academic Board initiated our first mental health programme in Addiction Nursing," she added. Dr Dennis-Antwi announced that the Board was working to introduce two more programmes, namely, Child and Adolescent Mental Health Nursing and Nephrology Nursing and expressed the hope that these programmes would start next year to ease the burden of getting qualified professionals to manage the increasing number of nephrology patients nationally.

Ms Hannah Akua Oparebea Acquah, the Rector, GCNM, said the "College has been doing very well, growing in numbers and currently has a total of 298 Associate and Residents, pursuing various programmes and living up to its responsibilities and commitments to its core mandate."

At the end of the two-day AGM and Seminar, the College will elect a new President in accordance with its Constitution.

Source : Business Ghana
News / Yellow Fever Outbreak: Ondo Government Warns Residents by katty:

November 29, 2018, 09:21:20 PM
Towards safeguarding the health of state, the Ondo State has warned residents of the state of yellow fever outbreak in several parts of the country.

In a Press statement, the Commissioner for health Dr. Wahab Adegbenro said residents of the state must be proactive as the outbreak had spread to neighboring states, this he says call for serious caution.

Dr. Adegbenro described yellow fever as a serious viral infection that can affect all ages and usually transmitted by mosquitoes.

He listed some of its symptoms to include: fever, body ache, vomiting, yellowness of the eyes and bleeding in serious cases.

The Health Commissioner charged residents to maintain proper hygiene in their environment, and make sure they sleep under mosquito nets.

He added that everyone should be on guard, report to the nearest hospital when any report of the aforementioned symptoms are observed and avoid self-medication.

Dr Adegbenro also charge health workers to be at alerts, investigate all feverish cases and alerts appropriate authorities when there is any suspected case


Dr. Wahab Adegbenro
Commissioner for Health.
News / Kenyan Nurses in Nairobi issue strike Notice over Promotion, Transfer by katty:

November 29, 2018, 06:47:18 PM
Nurses in Nairobi have said they will down their tools in ten days over promotions and transfers.
Ediah Muruli, who is the Kenya National Union of Nurses Nairobi branch secretary said that the nurses will go on strike from December 10 if the county government does not address their concerns.
Ms Muruli said lack of promotions, improper transfers and failure to fully implement a return to work formula signed on November 2, 2017 as their key concerns.
She said that the lack of promotions has created a situation where nurses retire in job group K instead of job group N denying them decent dues.
"Even if they implement the return to work formula but do not promote the nurses of this county or redesignate and put them in their right placements then the strike is inevitable," said Ms Muruli during a press conference at Uchumi House in Nairobi on Thursday.
The secretary explained that the county had written to the union on November 16, 2018 indicating that they will comply with the return to work formula they had signed by December and all eyes are on Governor Mike Sonko to ensure compliance.
She said that the county had promised to implement the return to work formula in July this year but they have not done so and has only given the union a letter of goodwill.
Source: Nation Newspaper
News / Psychiatric Patient Throws Boiling Water on Nurse in New Zealand Hospital by katty:

November 29, 2018, 12:11:47 PM
A nurse at a Christchurch mental health unit was left with second-degree burns when a patient threw a cup of boiling water over her.
A Canterbury District Health Board spokesperson confirmed the attack took place in the acute inpatient unit at Hillmorton Hospital, a mental health facility, over the weekend.
The Florence Smith nursing Facebook page posted graphic photos of the burns and said the nurse was writing notes in the nurses station when the boiling water was thrown at her, causing second-degree burns and "future scarring, not to mention emotional trauma".
"When questioned why, the patient shrugged their shoulders," the post said.
"She could be your daughter, your wife, your sister, your friend. She is a nurse and there is no excuse. Ever!"
The DHB spokesperson said the nurse was doing well and was in a comfortable condition.
"We are carrying out a thorough investigation into what happened and the circumstances in the unit at that time and will continue to support the staff member with their recovery," they said.
"Specialist Mental Health Services takes all incidents of violence seriously. No level of violence towards staff, patients, or anyone else is acceptable.
"We are taking action to reduce the risk of violence within our service. For example, the Specialist Mental Health Service is working on a project with the New Zealand Nurses Organisation to support a safe and sustainable acute inpatient service.
"The project aims to address assaults and threats, and is looking at ways to proactively and systematically prevent, de-escalate and manage aggressive behaviour.
"The project is also reviewing leadership roles and crisis admission procedures, and taking steps to create a more calming and therapeutic environment."
The weekend's incident was not the first serious assault at the hospital this year.
In March, a nurse was "beaten senseless", another's finger was bitten "to the bone" and a third nurse was hit on the jaw during an assault at Hillmorton Hospital.
The three nurses, from the mental health clinic in Christchurch, ended up in the emergency department after the assault by a patient in a drug-induced psychosis.
A health and safety review was put in place at Hillmorton Hospital in October 2017 after earlier reports of staff being bitten, hit, and injured.
Between January and October last year there were 11 ACC workplace injury claims for staff working in the assessment, treatment and rehabilitation unit.
Four people were also injured after a patient lit a fire at the hospital in December.
Ministry of Health acting chief nursing officer Jane Bodkin said the safety and wellbeing of nurses and other health workers was extremely important and was the joint responsibility of individuals and the organisations they were employed by.
"We are very concerned about the rise internationally, and in New Zealand, of violence against health sector workers and welcome moves to work together to improve safe staffing and healthy workplaces."
Source : New Zealand Herald Newspaper
News / Irish Nurses Unite to Oppose Being Forced to Promote Abortion by katty:

November 29, 2018, 12:02:16 PM
A group of healthcare providers in Ireland are banding together to protest legislation that would force them to violate their consciences in the country's new abortion regime.
Calling themselves Nurses & Midwives 4Life Ireland, the group is speaking out against the pending abortion legalization bill, which will implement the country's May referendum repealing the Emerald Isle's constitutional protection for pre-born babies. They object to the legislation forcing pro-life medical professionals to refer patients to physicians willing to commit abortions.
The group is calling on Health Minister Simon Harris to meet with nurses and midwives to hear their concerns before passing the bill, and to support amendments protecting medical workers' conscience rights. As of Wednesday, they say they have gathered 420 signatures from registered nurses and midwives.
"We respect and defend the dignity of every stage of human life and we have a responsibility to make every valid or reasonable effort to protect the life and health of pregnant women and their unborn babies," the petition reads. "For us as nurses and midwives participation in termination of pregnancy defined in relation to a pregnant woman, as a medical procedure which is intended to end the life of a foetus, is morally objectionable and conflicts with our conscientious commitment to life."
"We are in the midst of an unprecedented crisis in the Health Service," it says, "and as yet there has been no effort made by you as Minister for Health to consult the nursing or midwifery professions on the clinical implications of this bill."
"To date, there has been minimal consultation in relation to the impact this legislation will have," noted clinical pediatric nurse specialist Fiona McHugh, according to the Irish Examiner. The group also says it has repeatedly tried in vain to reach out to Harris.
"Section 23 of the Health (Regulation of Termination of Pregnancy) Bill 2018 covers conscientious objection," a Health Department spokesperson told the Examiner. "It states that where he/she has a conscientious objection, a medical practitioner, nurse, or midwife shall not be obliged to carry out, or to participate in carrying out, a termination of pregnancy." The statement does not address pro-lifers' concern that referrals also constitute participation.
This battle over conscience rights is just one way in which pro-lifers say the new abortion regime will be much more extreme than the moderate laws promised during the repeal campaign.
The bill allows elective abortions up to 12 weeks, abortions for "risk to the life, or of serious harm to the health, of the pregnant woman" up until viability (including "mental health"), abortions at any point in "emergency" cases of "immediate risk" to the mother's "life or health," and abortions at any point in cases where doctors diagnose a "condition affecting the foetus that is likely to lead to the death of the foetus either before, or within 28 days of, birth."
Harris has previously said he wants "free" abortions to be covered by taxpayers and "exclusion zones" to prevent pro-life protests around abortion centers; and Taoiseach (Prime Minister) Leo Varadkar has called for forcing publicly-funded Catholic hospitals to commit abortions. Earlier this month, a joint health committee defeated a proposed amendment to require humane burials or cremation of aborted babies.
Source:
https://www.lifesitenews.com/news/irish-nurses-unite-to-oppose-mandatory-abortion-referrals
News / Nurses Win Mega Millions Lottery Ticket And Donate The Money To Needy Colleagues by katty:

November 29, 2018, 06:38:29 AM
A group of NICU nurses from Missouri has once again proven that nurses are the most amazing creatures on the planet by donating the money they received after their combo Mega Millions ticket turned out to be a winner.
And even more heartwarming? They donated the money to two co-workers, one who just lost her son and one whose husband was recently diagnosed with cancer.
Earlier this month, the entire country was captivated with the premise of winning the largest-ever lottery jackpot, set at 1.6 billion dollars, and co-workers around the nation joined in on "office pools" to enter. The NICU nurses at Mercy Children's Hospital in Missouri were no exception, with 126 nurses pooling their money together to enter the Mega Millions. And not only did they end up scoring one of five $10,000 winning tickets in their state, but their winning ticket was only one number away from winning the entire jackpot.
"We never thought in a million years we would win anything at all and then we came one number away from winning $1.6 billion," NICU nurse Stephanie Brinkman, who organized the lottery pool, told KMOV4 news station.
Selfless acts of kindness
Despite being so close to the big jackpot, after taxes, the grand total of the winning ticket came to $7,200. Split between all 126 nurses, each nurse would only receive $56. So, instead of each of them pocketing enough to buy a few pizzas for their family, they once again decided to pool their resources together—this time, to make a difference for two people who really needed it. The nurses decided to keep the lottery winnings together and donate it all instead of keeping any small amount of money for themselves.
While their winnings may not have been a billion dollars, it was still enough to make a big difference and Brinkman was able to present a check to two of their co-workers, fellow nurse Gretchen Post and hospital neonatologist Casey Orellana.
The neonatologist's husband, Phil, was recently diagnosed with sarcoma cancer, which has spread to his lungs, a news article described, and with him requiring care, along with the couple's two young children, Orellana has been forced to drop her work hours by half. She told the news outlet that on the day the nurses gave her the check, she had been worrying about how she was going to pay for medication for her husband and that the gesture "touched her heart."
The rest of the money went to Post, who lost her 17-year-old son, Jack, the youngest of her three children, to suicide on October 23rd. Jack died the night of the Mega Millions drawing and Post told her co-workers that the money will be used to pay for his funeral. "Jack always had a smile on his face. He did not lead anyone on that this would happen," his grieving mother described.
Mercy Hospital is obviously very proud of its NICU nurses, who demonstrated the selfless giving and kind-hearted compassion that drives so much of the work they do each and every day and sent out a Tweet praising the staff:
"When it comes to incredible #nurses, we hit the jackpot!" the hospital wrote.
Praises for compassion
Those who read the story on Twitter couldn't help but agree with the hospital, praising the nurses for not only the work they do daily in caring for the tiniest of patients but in showing the world the spirit of the season at the end of a very long year. Comments poured in in response to the tweet, saying:
"What wonderful folks you are! Thank you for reminding me that there is still good in this world. My thoughts & prayers to Gretchen Post on the loss of her son, Jack. And to Casey & Phil Orellana, praying for your full & speedy recovery. God Bless! XOXO"
"Wow! Grateful hearts, compassion for others. Nurses you are our role models. Thank you for this beautiful story at Christmas time too!"
"You gals are AWESOME!!! I mean seriously, you dedicate your life to helping your fellow human beings and then you go one step further. There is so much good out there, I wish we heard more of it."
We would have to say we agree and may we all be inspired by their act of giving this holiday season, billion-dollar lottery winners or not.
Source:
https://nurse.org/articles/nurses-win-lottery-ticket-donate/