"Kind-hearted medics provide flowers and a suit for husband, 79, whose wife has been in a coma for three years"
Nurses at a hospital in eastern China helped an elderly couple to celebrate their 50th wedding anniversary this week, even though the wife has been in a coma for the past three years, local media reported.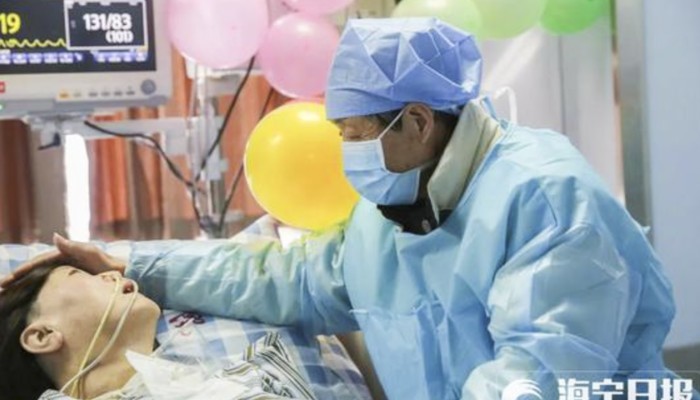 The patient, 75-year-old Wang, has been in intensive care at a hospital in Haining, Zhejiang province, since suffering a brain haemorrhage. For the past three years, her 79-year-old husband Gu has visited her every day, Haining Daily reported on Sunday.
During his half-hour visits, Gu feeds his wife ginseng soup, chats to her about their lives together and updates her on any news from their two sons. Though he knows she cannot respond to him, Gu said he would never give up on the woman he had loved for half a century.
Over the past three years, he has failed to turn up at her bedside on only three occasions, and each time it was because he was not well himself, the report said.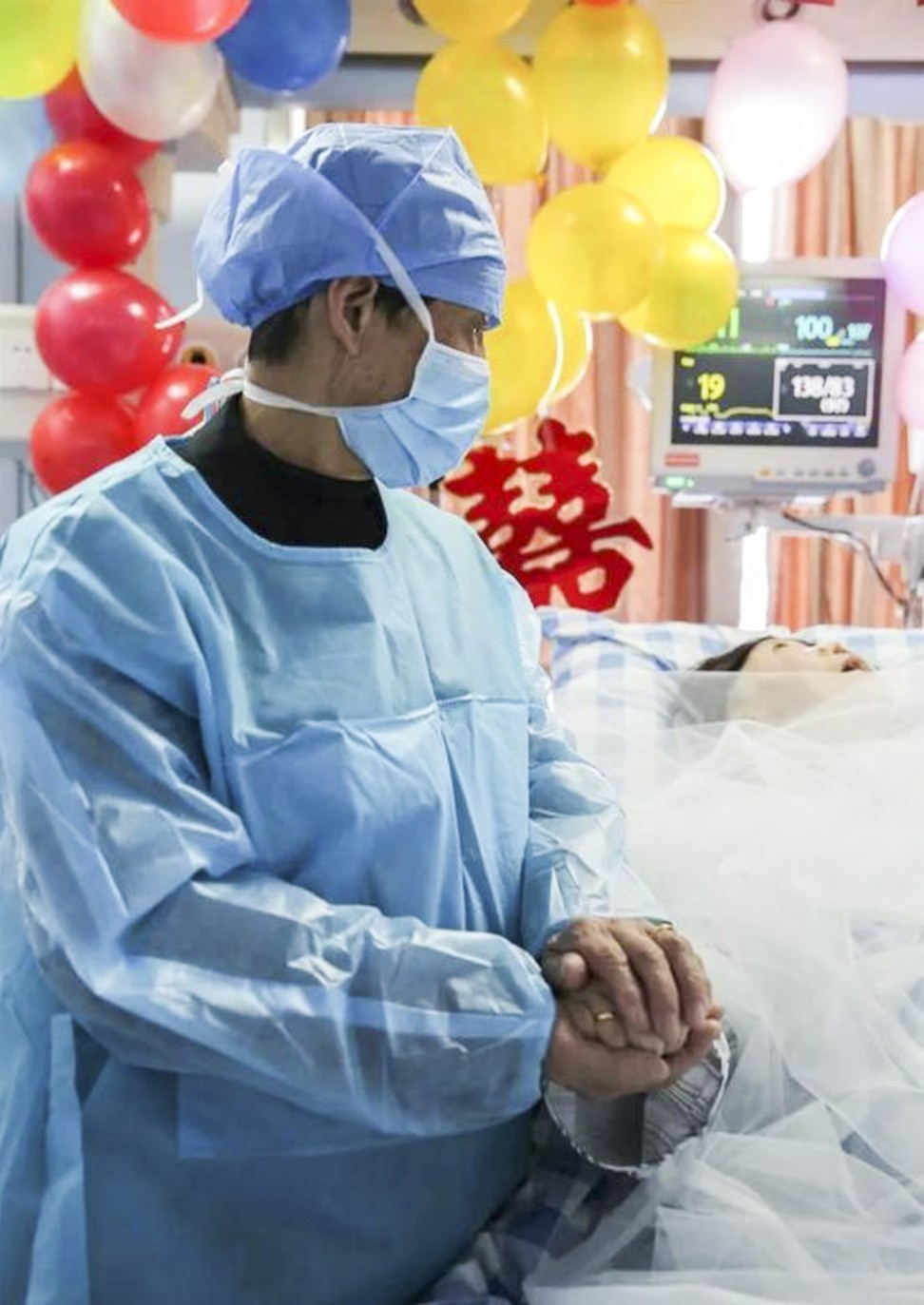 "Even if there is only a one-in-10,000 or one-in-100,000 chance, I won't ever give up," he was quoted as saying. "I just hope that one day she will wake up."
Over the years, Gu has become a familiar face in the intensive care unit, so when nurse Zhang Yanyan found out that the couple's golden wedding anniversary was approaching – it falls on February 19 – she was determined to do something about it. So, after talking to her colleagues, they decided to stage a special celebration.
After decorating the ward with balloons and banners, and providing Gu with a smart black suit, Zhang and the other members of her team watched as the devoted husband expressed his undying love for the woman he married in 1968, and once again slipped a wedding ring onto her finger.
"You are especially beautiful today," he told his beloved wife as she lay motionless on the bed.
One of the nurses had even gone to the trouble of doing Wang's make-up, while another handed Gu a bunch of red roses to present to his wife on their special day.
At the end of the ceremony, Gu and the nurses celebrated with cake.
Source :http://m.scmp.com/news/china/society/article/2132894/nurses-help-chinese-couple-celebrate-golden-wedding-intensive