A registered nurse unveiled her invention Friday at Milwaukee City Hall that will help fight the opiod problem. It's called "Med Destroyer."
The packet, which sells for less than $10, comes with pellets made of kitty litter and coffee grounds. Medications are then placed in a zip-close bag, mixed with water and sealed. The drugs dissolve and then are safe to dispose in the trash.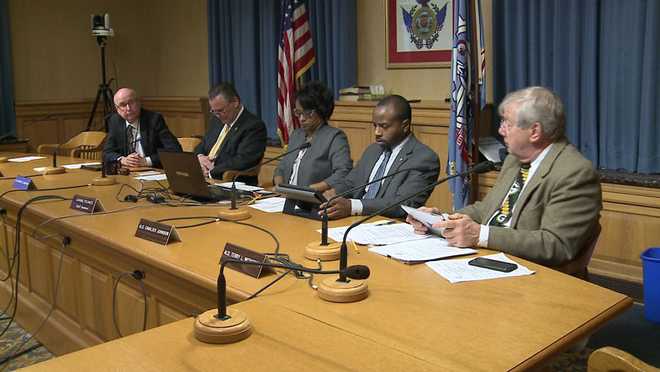 Jennifer Reno said she came up with the idea five years ago while working in a nursing home. She found large amounts of prescription drugs were being left behind and accessible. She said her product can help remove the risk, and she is donating 2,000 packets to a proposed city and county heroin and opiod task force to help with its efforts.
"Opioid abuse has affected a couple of my family members and so do anything I could to support" Reno said.
The Milwaukee Common Council's Public Safety Committee gave its full support Friday to a resolution to create the task force that would combine resources at the city and county levels to tackle the opiod epidemic that is plaguing the area.
Milwaukee Alderman Jim Bohl went before the committee to talk about the resolution that he and Alderman Michael Murphy came up with to create the new task force.
"Whether it be education, whether it be prevention, whether it be treatment, whether it be any other effective approach, it's going to have to be something we work in a collaborative fashion." Bohl said.
The committee said it will pass its recommendation on to the full board later this month.
The medical examiner's office said the number of heroin and opioid deaths in 2016, which is at least 250
Source :
http://www.wisn.com/article/dairy-queen-franchise-owner-allegedly-says-racial-slurs-to-family/8572172