Myanmar Doubles Nursing Admission Intake to Address Shortage of Nurses - News - Nurses Arena Forum
Nurses Arena Forum / General Category / News / Myanmar Doubles Nursing Admission Intake to Address Shortage of Nurses (280) Views
Myanmar Doubles Nursing Admission Intake to Address Shortage of Nurses by katty :

September 10, 2018, 12:58:27 PM
Myanmar will admit up to 3,600 trainees into the Nursing School this year, up from 1,800 last year to address the shortage of nurses in the country, Xinhua reported quoting the Myanmar News Agency.
Minister of Health and Sports Dr. Myint Htwe told the Myanmar Nurse and Midfwife Council (MNMC) in its first plenary session in Yangon Sunday that the country is prioritizing to offer promotion of opportunities for nurses and midwives, while producing human resources of the two fields through diploma courses, off-campus and on-campus programs as the vitality of their role is equal to that of doctors and other staff of the medical field.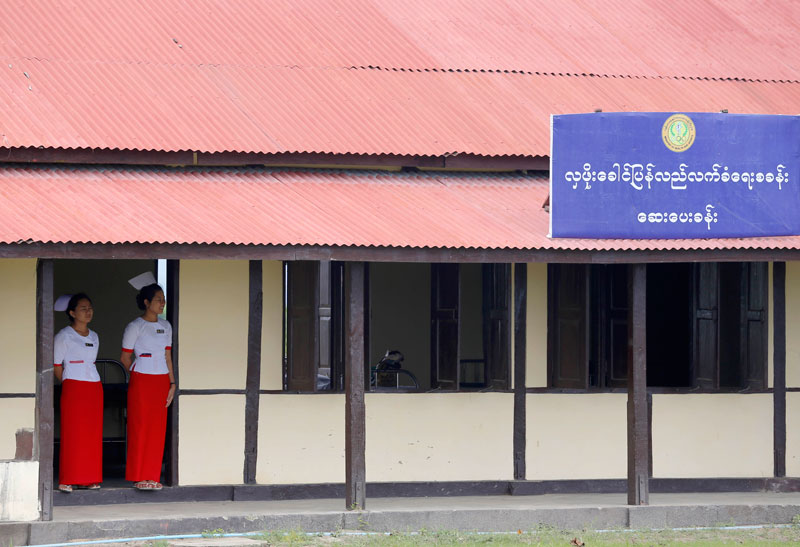 Myint Htwe urged the MNMC to establish links with international counterparts, develop efficiency promotion and other enforcement programs and enhance nursing and midwifery skill through cooperation with the Myanmar Nurse and Midwife Association.
Source : Mizzima.com
Pages (1) (Send)
Viewing this topic: 0 Members and 1 Guest
On October 2016, Umar Faruk Registrar of the Nursing and Midwifery Council

Started by katty

Replies: 0
Views: 516
January 05, 2018, 01:17:45 PM
by katty
Canada: Quebec commits to easing nurses' workloads with major reform

Started by katty

Replies: 0
Views: 801
March 30, 2018, 08:30:54 AM
by katty
(Go Up)