An agency nurse who worked in the Mater Hospital emergency department is facing allegations that he got a female patient's personal details, without consent, and used her mobile number to contact her by text, phone and on Facebook.
Nurse Gilbert Hategekimana was working as an agency nurse for CPL in Dublin and was working in the Mater emergency department in October 2015.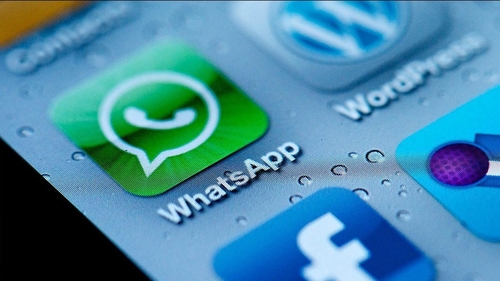 He is facing nine allegations including of professional misconduct and a breach of the code of conduct.
The Nursing and Midwifery Board inquiry has heard that Mr Hategekimana has admitted the incidents as to fact and has apologised.
The patient concerned was 23 years old and works as a teacher.
Patient A told the inquiry she was admitted to the Mater emergency department with type 1 diabetes on 3 October 2015.
She had given her personal details to hospital administration.
She was seen by Mr Hategekimana and others and was discharged on 7 October and returned for a follow-up on 14 October at a day centre there.
Giving evidence today by video link, she said she later got texts, a phone call and a Facebook request from Mr Hategekimana.
One of the WhatsApp texts after her follow-up visit to the diabetes day centre on 14 October said: "Hey. How are you?"
She replied asking who it was, as she did not recognise the number.
In reply, Mr Hategekimana said it was "Gilbert from the Mater. Remember me in the Emergency Department. When did you go home?"
From the profile photo Patient A thought she recognised it as Mr Hategekimana.
Patient A reported the issue and the Mater conducted an investigation also with the help of the agency, CPL.
Patient A told the inquiry she was worried Mr Hategekimana had her personal details, including her home address, was scared and very uncomfortable.
When she left the hospital on 14 October staff accompanied her to her car, as she was nervous and was scared as she did not know if Mr Hategekimana might follow her.
Patient A said that on 20 October 2015 Mr Hategekimana sent her a text message saying he was sorry from the bottom of his heart for offending her and did not mean to hurt her.
Today at the inquiry, Femi Danian, barrister for Mr Hategekimana, said his client wanted to apologise for what he did.
He accepted that on a personal and professional level it was completely wrong.
Under questioning, Patient A said she had been satisfied with the care provided by Mr Hategekimana but there was no further communication from him after 20 October 2015.
Mr Daniyan, barrister for Mr Hategekimana, said there were mitigating factors that the inquiry should consider in making its findings.
He said his client had cooperated totally with the investigation, admitted his actions were wrong from the start and has apologised to Patient A and continues to apologise.
He will engage in relevant courses and has vowed never repeat the actions again.
He also said his client must have had some poor understanding of the code at the time.
The fitness to practise committee has adjourned to consider its verdict.
Source :https://www.rte.ie/news/ireland/2017/0707/888505-nurse-allegations/