Earlier last month, the government launched the restoration of nursing trainee allowance with a joyous and a colourful ceremony at the Sunyani Nursing and Midwifery Training College.
This was an exciting moment for student nurses and parents alike as students have endured hardship since the cancellation of the allowance by the previous government in 2014.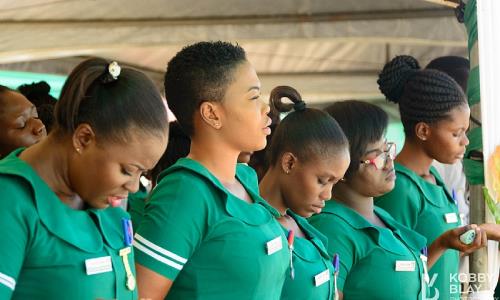 But even before the restoration of the allowance, most student nurses may have budgeted for what they would use the monthly allowance of Ghc400 for. As most nursing students are young people, purchasing items like the latest phones, trendy outfits, designer shoes and bags among others may be top of the list.
However,it will be unwise to waste allowance on the above as there are profitable ways to use the allowance effectively. Remember it's important to invest in your future.
Here are 5 ways to use your allowance profitably
School Fees - Nursing Colleges in Ghana charge very high fees with first year students paying as high as Ghc 4,300 hostel included. You can imagine the difficulties the average Ghanaian parent would go through to raise such an amount.
Student nurses can support their parents by depending on the allowance for their upkeep and buying school items so parents can have a breathing space to concentrate on the next school fees.
Investment - Students can invest in treasury bills with some part of the allowance or save money for personal initiatives.
Entrepreneurship- For those who want to start their own businesses because of the flexibility in their schedules, this is the time to save enough to get started even before you graduate from school.
Some nurses have become successful business owners even before they graduated from school because they started implementing business idea while in school. So while their colleagues are calling on government for jobs, they are comfortably placed in their own businesses.
School business - I don't know if it is allowed for students to do petty trading on campus. However, if it is allowed in your school, you can invest in selling stationary, provisions, phone credit among others. These items maybe in high demand as it is sometimes difficult for students to go outside the school to access these items.
Learn a vocation- With your allowance, you can enroll in a fashion design, hairdressing, beadmaking or a makeup class.and have these as a side job for extra income.
Source : Modern Ghana