Edna Crampton, a local World War II nurse veteran celebrated her 100th Birthday Friday night.
"I can't believe it's really happening, but it's great to see all my friends and supportive group here and I am speechless," Crampton said. "I wasn't expecting to see this many people, but it's great and I love them all."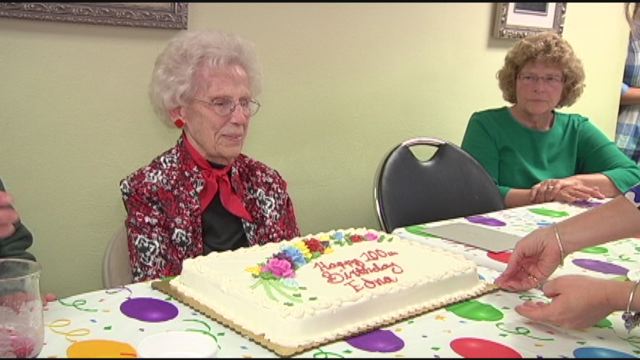 Edna is the talk of the town at Wells Apartments in Johnson City. Not only for being a wonderful woman, but also a nurse in World War Two.
"Now we have a lot to live up to. She has set a wonderful example to us," Crampton's daughter, MaryAnn Cuff said.
Crampton's journey to becoming a nurse started with an ad she saw after graduating high school.
"We saw an add if we would like to do nursing to come to Rhode Island Hospital," Crampton said.
Crampton could not afford college, so this was a way for her to get an education. She also joined for another reason..
"Help people. I felt like that was the thing to do," Crampton said.
Edna traveled to England, France and Belguim while World War II raged on.
"I asked her, 'But why do you go to Europe?'," Crampton's friend, Carmen Barbosa said. "It was interesting because she answered, 'Well, it was because we had to finish the war.' So, she thought by going over there it would help and I don't think that many people who would do that."
It was a reason why many, including her family and friends, admire her.
Source : WBNG